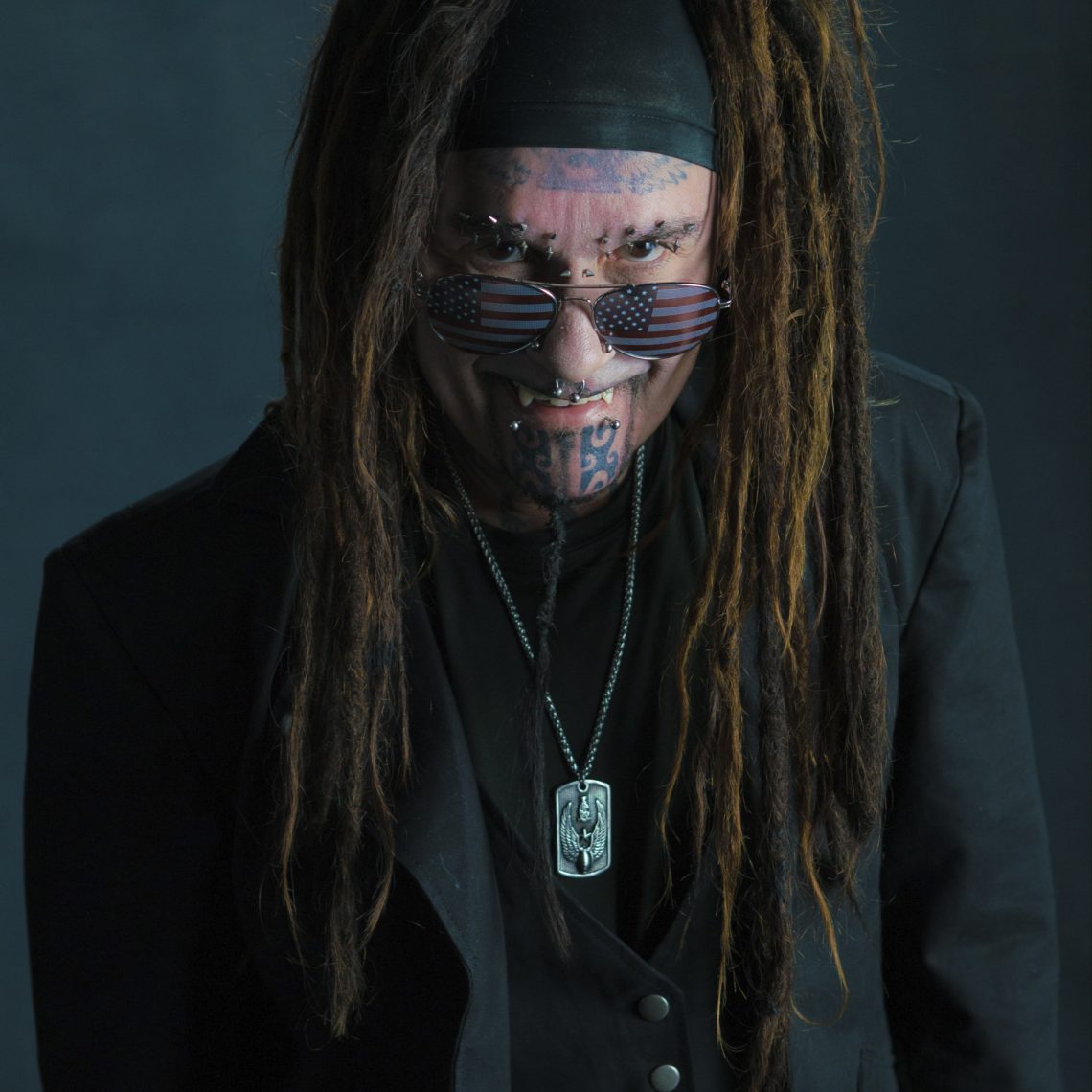 MINISTRY | announce UK/EU summer tour 2019
25th February 2019
Industrial metal legends MINISTRY will continue to support their critically acclaimed album AmeriKKKant and have announced an extensive tour which includes four UK dates, and a stretch throughout mainland Europe.
Catch the band's politically-charged live set on one of the below dates.
Tickets are on sale NOW via the below links: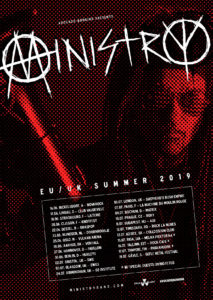 MINISTRY – EU/UK Summer 2019
16.06.  AT       Nickelsdorf – Novarock
17.06.  DE      Lindau – Club Vaudeville
18.06.  FR      Strasbourg – Laiterie
20.06.  FR      Clisson – Hellfest / Knotfest
22.06.  BE      Dessel – Graspop
23.06.  NL       Nijmegen – Doornroosje
25.06.  NO      Oslo – Vulkan Arena
26.06.  DK       Aarhus – Voxhall
27.06.  DE       Hannover – Pavillon
30.06.  DE       Berlin – Huxleys
02.07.  UK       Bristol – SWX
03.07.  UK       Glasgow – SWG3   
04.07.  UK       Birmingham – O2 Institute  
06.07.  UK       London – O2 Shepherd's Bush Empire
07.07.  FR       Paris – La Machine du Moulin Rouge
09.07.  DE       Bochum @ Matrix
10.07.  CZ       Prague – Roxy
11.07.  HU       Budapest – A38
12.07.  RO      Timisoara – Rock la Mures
13.07.  SK       Kosice – Collosseum Club
15.07.  LVA      Riga – Melna Piektdiena w/ Dying Fetus
16.07.  ES       Tallinn – Rock Cafe w/ Dying Fetus
17.07.  FI         Tampere – Pakkahuone w/ Dying Fetus
19.07.  SE        Gävle – Gefle Metal Festival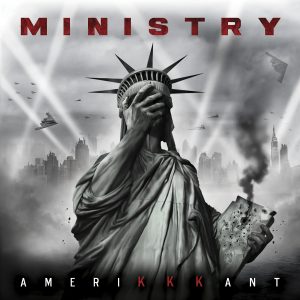 Order the band's latest album AmeriKKKant here: www.amazon.co.uk/AmeriKKKant-Ministry/dp/B078D686LV
If you missed the latest MINISTRY music videos, you can check them out here:
'Antifa': https://youtu.be/hTkywyKV-9U
'Victims Of A Clown': https://youtu.be/c1iBiqnAbcc
'Wargasm': https://youtu.be/uJSrQQMbp2k
'Twilight Zone': https://youtu.be/kjEC49hTitI
'AmeriKKKa': https://youtu.be/TJ2hDpJeNKM
'We're Tired of It': https://youtu.be/-1z1N8502J8
For decades, the powerhouse of psychotic sound that is MINISTRY has won over countless fans, with releases such as Filth Pig, The Mind Is A Terrible Thing To Taste, Psalm 69, From Beer To Eternity and a flood of others. Since the 80s, founder Al Jourgensen, has been combining elements of synth pop, punk, metal and even dub in a way that is instantly recognizable and has influenced many other bands.
With timeless classics such as Just One Fix, Thieves and Jesus Built My Hotrod, MINISTRY are one of a kind musical pioneers.
With six Grammy nominations to date, over 3 million records sold, more than 2,000 live performances, and movie soundtrack work on Hurt Locker, Artificial Intelligence, Matrix, Robo Cop and SAW, MINISTRY has been contributing to the music industry for over three decades.
MINISTRY links:
Website
Facebook
Twitter