MONO ANNOUNCE NEW ALBUM 'PILGRIMAGE OF THE SOUL' AND REVEAL VIDEO FOR RIPTIDE
20th July 2021
0
By
John Deaux
Pilgrimage of the Soul is the 11th studio album in the 22-year career of Japanese experimental rock legends, MONO set for release on 17th September (Pelagic Records)
Recorded and mixed – cautiously, anxiously, yet optimistically – during the height of the COVID- 19 pandemic in the summer of 2020, with one of the band's longtime partners, Steve Albini, Pilgrimage of the Soul is aptly named as it not only represents the peaks and valleys where MONO are now as they enter their third decade, but also charts their long, steady journey to this time and place.
Continuing the subtle but profound creative progression in the MONO canon that began with Nowhere Now Here (2019), Pilgrimage of the Soul is the most dynamic MONO album to date (and that's saying a lot). But 
where MONO's foundation was built on the well-established interplay of whisper quiet and devastatingly loud, Pilgrimage of the Soul crafts its magic with mesmerising new electronic instrumentation and textures, and – perhaps most notably – faster tempos that are clearly influenced by disco and techno. It all galvanizes as the most unexpected MONO album to date – replete with surprises and as awash in splendor as anything this band has ever done.
MONO began in Japan at the end of the 20th Century as a young band equally inspired by the pioneers of moody experimental rock (My Bloody Valentine, Mogwai) and iconic Classical composers (Beethoven, Morricone) who came before them. They have evolved into one of the most inspiring and influential experimental rock bands in their own right. It is only fitting that their evolution has come at the glacial, methodical pace that their patient music demands. MONO is a band who puts serious value in nuance, and offers significant rewards for the wait.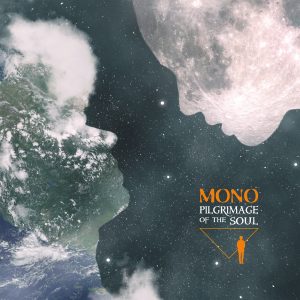 TRACKLIST

1. Riptide

2. Imperfect Things

3. Heaven in a Wild Flower

4. To See a World

5. Innocence

6. The Auguries

7. Hold Infinity in the Palm of Your Hand 

8. And Eternity in an Hour
Takaakira "Taka" Goto (guitar), Tamaki (bass, piano), 
Yoda (guitar), Dahm (drums)
How useful was this post?
Click on a thumb to rate it!
Average rating 0 / 5. Vote count: 0
No votes so far! Be the first to rate this post.
Related
About the author
Some say Yank My Doodle, It's A Dandy! is a biographical movie based on John. Some have even said that his favorite artist is Chesney Hawke! All we really know is he sleeps inside out and his hair tastes like candy floss.