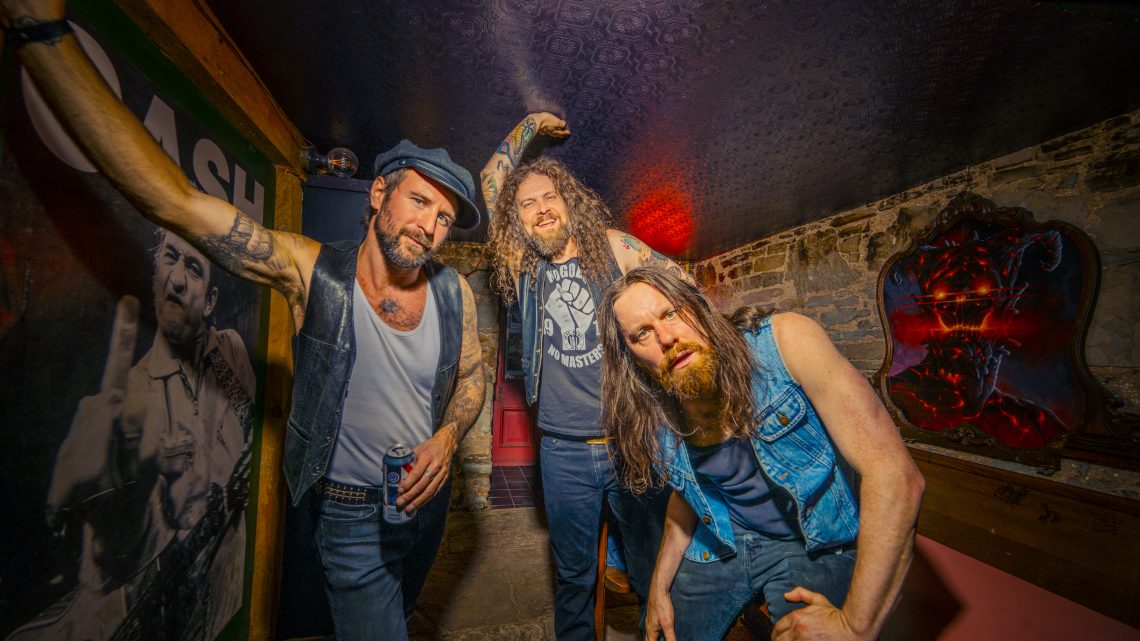 MONSTER TRUCK RELEASE NEW SONG 'GOLDEN WOMAN' & ANNOUNCE UK TOUR
8th June 2022
MONSTER TRUCK explode back onto the scene with their incredible new song and music video for 'Golden Woman' ahead of their performance on the main stage at this weekend's DOWNLOAD FESTIVAL.
'Golden Woman' is a fast paced, unrelenting, rock n roll jam and marks the first release off their highly anticipated forthcoming album and follows the band's recent global signing with BMG. 
"The idea for "Golden Woman" came one afternoon as I was fiddling around on a kid's guitar my father had bought my son. He got it at some garage sale and thought it perfect for little hands. I ended up picking it up, putting the strap over my head, and walking around with it all afternoon playing the main riff, and slowly crafting an arrangement. Jer and I then fine-tuned the song, and voila! Inspiration comes from anywhere and everywhere," says Jon Harvey, bassist, and lead singer of Monster Truck.
"The lyrics were born of my own personal experience with my partner, Simara. She saved me during a very rough time, and I am forever grateful for her, and the mystical revelations that only love can bring. Her hair colour is naturally blonde, so the title of the song is, like all Monster Truck songs, very literal," he adds.
The band also today announce a twelve date headline tour of the UK, kicking off in Dover on 29th September through to Nottingham on October 17th.
"HOLY SHIT IS IT EVER GREAT TO ANNOUNCE A TOUR IN THE UK!" says Jon Harvey. "Beyond excited to rip around with our incredible support THOSE DAMN CROWS and party hard in all these amazing cities. Expect a dirty, intense, rock n roll fury machine when this mammoth tour rolls in to your town. BE THERE OR REGRET IT!"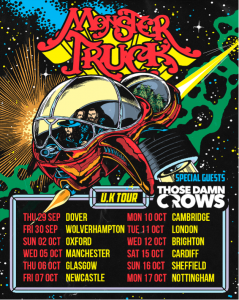 Catch them at the following shows:
Sept 29th    Dover             The Booking Hall
Sept 30th    Wolverhampton    Steel Mill
Oct 2nd        Oxford            O2 Academy
Oct 5th         Manchester         O2 Ritz
Oct 6th         Glasgow         Garage
Oct 7th        Newcastle        Riverside 
Oct 10th    Cambridge        Junction 
Oct 11th    London         Shepherds Bush Empire 
Oct 12th    Brighton         Concorde 2 
Oct 15th    Cardiff             Great Hall
Oct 16th    Sheffield         Corporation
Oct 17th    Nottingham         Rock City
Tickets go on sale 10am on Friday 10th June via https://www.ilovemonstertruck.com/#shows