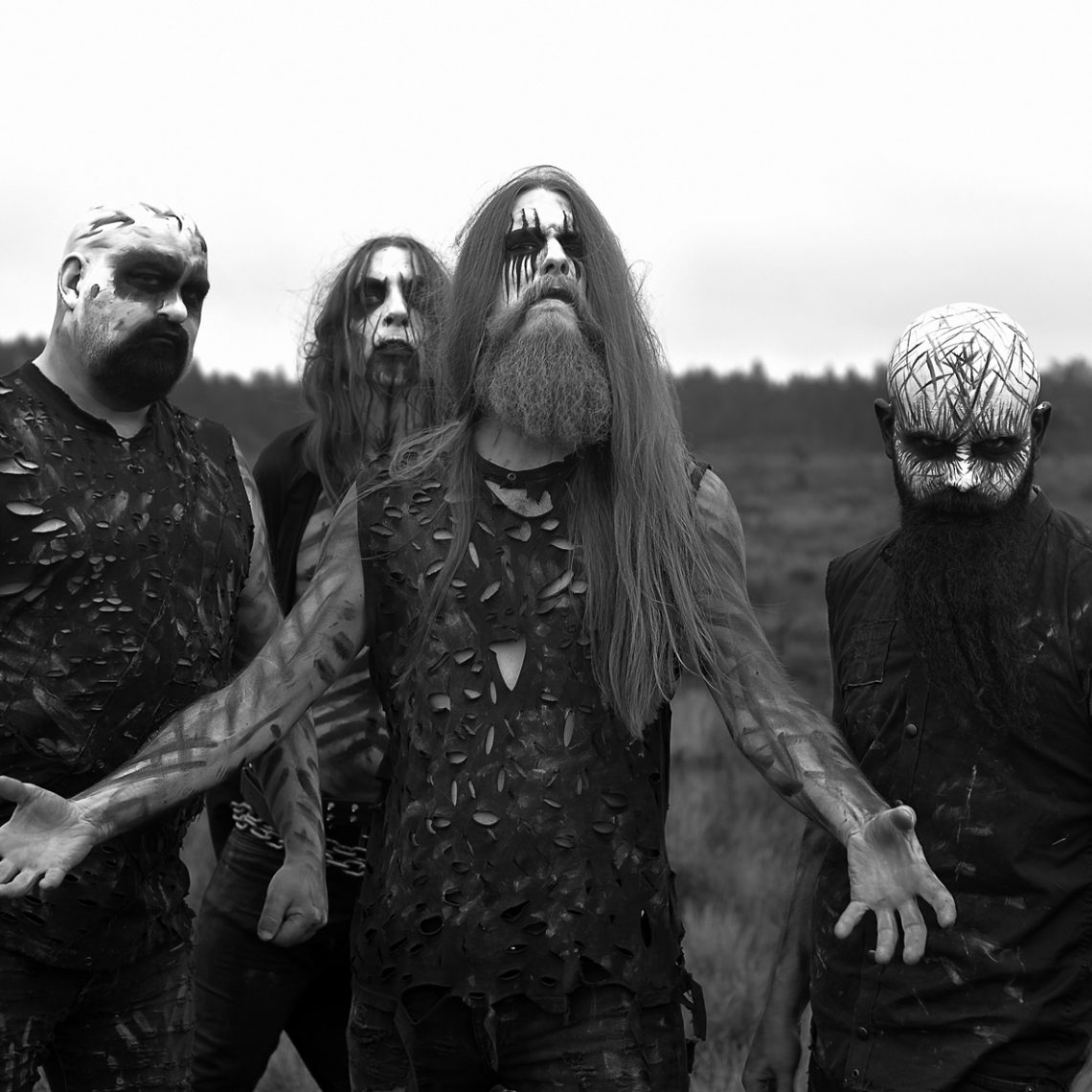 Norwegian black-metal band Mork premiere new video for 'Arv' / Peaceville
14th January 2021
0
By
John Deaux
"Finally I am able to reveal the first taste of the new album, 'Katedralen'. The song "Arv" was the very first track that I both wrote lyrics and put down vocals for, on our new album. It is a very personal track, for sure, a real heavy, slow and groovy piece with melancholic melodies that captures the essence of the atmosphere I was striving for. The video, we created within the majestic and imposing Fredriksen Fortress, which looms above my hometown of Halden." Thomas Eriksen comments. 
Katedralen, the band's 5th album,  is undoubtedly their most accomplished work to date, pushing new creative frontiers with a more dynamic approach to the song composition and an expanded breadth to the riffs and melodies, weaving a new masterpiece, the result, is a true personal work of intense spiritual catharsis from main-man Thomas Eriksen, he explains "The path I have walked from the first album up to this current day has been much needed for me to really find myself and what Mork is. The album has everything I want in an album, grooves, harshness, grandiosity, sadness, beauty and power. No rules, other than to respond to what comes out of my mind and soul while creating."
The concept behind the album title Eriksen continues, "'Katedralen' (cathedral) is actually an old one I've had laying around since the early days of Mork. I always had a vision of a vast desolate cold and dead land and a gigantic cathedral where lost souls are kept for all eternity. I remember fantasizing it being a concept EP, I suppose much like 'Det Svarte Juv' was envisioned back in the day. However, that one did not end up as a concept album. 'Katedralen' is not a concept album either, but I see now that all the tracks tie neatly together after all. In the end all the lost souls end up at the base of the massive cathedral.

'Katedralen' was performed and recorded by Eriksen at Likkjelleren Studio; mixed by both him and Freddy Holm at Kleiva Studio and with mastering once more carried out by Jack Control at Enormous Door (Darkthrone). The album also notably includes guest appearances from Nocturno Culto of labelmates Darkthrone, Dolk of fellow countrymen Kampfar, & finally Eero Pöyry of funeral doom masters Skepticism. 
The suitably stark artwork once again appears courtesy of revered French artist David Thiérrée. 
Mork was created by Thomas Eriksen in 2004 & was primarily a side-project from inception until the debut album, 'Isebakke', in 2013. Since then, the band has rightly earned their accolade as one of the top Norwegian black metal acts of recent years, receiving strong endorsements from their peers. 
Katedralen will be released on CD, gatefold black vinyl LP and digitally (pre-orders receive "Arv" as an instant download), through Peaceville on 5th March and is available to pre-order HERE (https://mork.lnk.to/Katedralen)
MORK LIVE
The band have announced they will be supporting the new release with live shows – currently the following is confirmed which includes an album launch show in Oslo, Wacken Festival 2021 and the rescheduled dates with Winterfylleth.
Headline Shows
6th March              Norway, Oslo – Rockefeller – album launch show – tickets on sale here: https://www.ticketmaster.no/event/652149
4th April               The Netherlands, Utrecht  – venue tbc  
Festivals
3rd April             Germany -Munich – Dark Easter Metal Meeting
9th April                 Denmark, Aarhus  – Royal Metal Fest 
10th April              Germany, Lichtenfels  – Ragnarök                                
 21st May               Austria, Vienna – Vienna Metal Meeting   
29-31st July         Germany – Wacken Open Air Festival 
21st August          Poland – NCM Festival, Pyskowice            
Special guests to Winterfylleth – rescheduled dates 2021
13th May – London (UK) – Boston Music Room
14th May – Cologne (DE) – Club Volta
15th May – Cottbus (DE) – Zum Faulen August
16th May – Abtenau (AT) – The Temple
17th May – München (DE) – Backstage
18th May – Aarburg (CH) – Musigburg
19th May – Ljubljana (SI) – Orto Bar
20th May – Budapest (HU) – Dürer Kert
22nd May – Villingen (DE) – Klosterhof
23rd May – Gent (BE) – Throne Fest
24th May – Manchester (UK) – Rebellion Club
Follow MORK:
https://www.facebook.com/MORKOFFICIAL
https://www.instagram.com/mork.official
https://twitter.com/morkhalden
http://peaceville.com/bands/mork
How useful was this post?
Click on a thumb to rate it!
Average rating 0 / 5. Vote count: 0
No votes so far! Be the first to rate this post.
Related
About the author
Some say Yank My Doodle, It's A Dandy! is a biographical movie based on John. Some have even said that his favorite artist is Chesney Hawke! All we really know is he sleeps inside out and his hair tastes like candy floss.