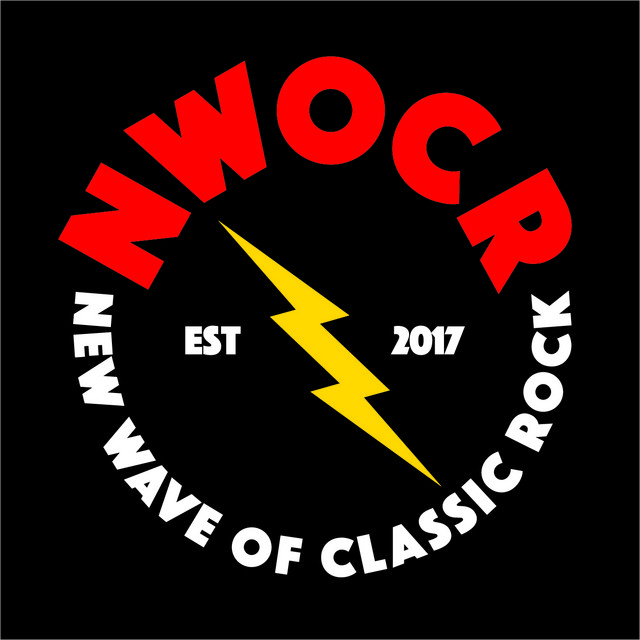 NWOCR – New Wave of Classic Rock Volume One: A Review
24th June 2021
Do you like Classic Rock? Cause you've got it right here!
But this isn't just Classic Rock, this is the New Wave of Classic Rock. 42 of the best bands around spread over 2 CDs released by NWOCR to promote some bands that have been around for a while whilst introducing some of the newer bands on the scene. There are some absolute gems here, so read on, give them a listen, then when you see them live, tell them All About The Rock sent you. 
The Review and Track Listing
This is going to be a slightly different review than normal, I'm going to make a comment on every track, some will be longer than others.
Massive Wagons – Tokyo: Good start to the album. Quite catchy, I liked the lyrics. 8/10
Mason Hill – DNA: Good song, very modern sounding. I liked it. 8/10
Hollowstar – All I Gotta Say: Quite a strange mix of styles on this one, it starts very country but quickly moves into a nice hard rock song before transitioning back to country. Being honest, the country sections did nothing for me, I much preferred the harder elements. 7.5/10
These Wicked Rivers – Shine On: Good blues feeling to this track from the off with a little country influence somewhere along the way. Nice track. 8/10
Anchor Lane – Fame Shame: I'm not sure if I didn't get on board with this song because of where I was listening to it, I think it would go well in a small club full of sweaty people. 7.5/10
Empyre – New Republic: There are some nice elements to the song, the bass line that rolls throughout is lovely to hear and the guitar sounds great throughout, especially the section between the verses and the break down about half way through. Sadly the rest of the song didn't hold my attention for long. 7.5/10
Daxx & Roxane – Without You: A nice track, if fairly basic. At times I felt the vocals could be richer and deeper but that is being ultra critical. Nice solo. 7.5/10
Sons Of Liberty – Fire And Gasoline: Good tune, very AC/DC feeling. Right in the Classic Rock wheelhouse. 8.5/10
The Hot Damn! – Dance Around: My first note reads "90's opening, pop-punk verse, nice vocals, why am I reminded of Belinda Carlisle and The Bangles?." It's a nice track but I preferred the verses over the chorus. 7.5/10
Massive – Rise: I don't have much to say about this track, it kinda came and went without anything standing out for me. It sounds okay and is nicely up tempo, but it just didn't have that x factor I was looking for. Nice solo though. 7.5/10
Everyday Heroes – Find My Way: I love this track. It is an absolutely cracking tune, ZZ Top-esque down and dirty sound. 9.5/10
Elles Bailey – Woman Like Me: This is a very country sounding song and to be honest, country isn't my genre. However, I loved the use of the organ and the smokey almost sultry vocals lifted this track for me. 8/10
Scarlet Rebels – No One Else To Blame: Very modern sounding track, I can imagine it would be something written by Alter Bridge. I enjoyed it, good track. 7.5/10
Wolf Jaw – I Ain't Ready: There were moments in this tune where it felt like I was listening to a pop song with the 'Woh-Oh-Woh-A_Ohs' going on. However, the majority of the tune is much harder and has a nice edge to it. It just doesn't have that key ingredient for me. 7.5/10
Tomorrow Is Lost – Hideaway: Yep, this cracking tune is as catchy as anything. Really strong effort. 9/10
Dead Man's Whiskey – War Machine: Good riffage, nice guitar sound. 8.5/10
Dig Lazarus – Tell Me Why: I like this song, I'm not exactly sure why but when I listened to it I had visions of the early 90's and Ocean Colour Scene when it came to the chorus. Good song. 8.5/10
The New Roses – Whiskey Nightmare: Vocals reminded me of Spike from Quireboys, however, the song didn't quite work. It didn't seem to have a clear identity and shifted around without ever sticking on one overall tone. I still enjoyed it though, but could've been better. 7.5/10
Shape Of Water – The World Is Calling Me: Rather a sedate opening that leads to a much stronger second verse and once the power kicked in, I got into the song. Nice sounding solo. Actually, as I am writing this, I'm listening to the solo again and it really does elevate the song. 8.5/10
Revival Black – So Alive: I like the bass sound on this song. Reminded me a little of GnR and The Black Crowes, maybe a little Alter Bridge. Good track. 8/10
Gin Annie – Devil In Me: Catchy chorus however the song, overall, just felt a little flat to me. Nothing jumped out and asked me to pay attention or to listen to it again and again. 7.5/10
Phil Campbell And The Bastard Sons – Son Of A Gun: One of Wales' own I'm partial to a bit of Phil Campbell. And Son of a Gun is up there, nicely paced, never boring this is a cracking tune. 9/10
The Dust Coda – When The Tide Comes In: So this is an odd one for me, for pretty much the entire song I didn't make a single note. However, just before the end the singer (John Drake) really went for it and it sounded so good. I was reminded of how Chris Cornell could push his voice beyond what you would expect and for this reason, I give this song a big thumbs up. 8.5/10
Skam – Iron Cross: Yeah, great tune. Just what I wanted to listen too. Classic rock but with a modern flavour. Just try and stop my foot from tapping, it ain't gonna happen. 9.5/10
Collateral – Merry Go Round: An American sounding song that put me in mind of early Bon Jovi, which isn't a bad thing. Good tune. 8/10
Bad Touch – I Get High: Nice tune, very reminiscent of The Black Crowes. 8/10
Gorilla Riot – Still Doing Time: My note on this song reads "Little bit of country, little bit of rock 'n' roll." 7/10
Thundermother – Driving In Style: With a name like Thundermother, I was expecting a little bit of hardness and edge and the band didn't disappoint. Really catchy chorus. 8/10
King Creature – Captives: A darker sound compared to the rest of the album, bordering on sludgy. I was reminded of Velvet Revolver and Alice in Chains. Good tune. 8.5/10
Rews – Today We're Warriors: My note on this track reads "I know that riff. Where do I know that riff from?". It's a good track, well worth a listen. 8.5/10
Twister – Call To Arms: A nice tune, reminded me of Reef. 8.5/10
South Of Salem – The Hate In Me: I liked the hard verses but the breakdown softer part didn't grab me. Still a good listen though 8/10
Jack J Hutchinson – World On Fire: Nice track, great guitar. 8.5/10
Bootyard Bandits – Hoedown Showdown: A little bit country, a little bit rock n roll. 8/10
Haxan – Killing Time: My note reads "Oooh I like this. I really like this. That chorus, the lyrical hook. Brilliant" So yeah, this is one of the stronger songs on the album for me. 9.5/10
Doomsday Outlaw – Turn Me Loose: An enjoyable upbeat tune, with overtones of The Black Crowes and ZZ Top. Good tune 9/10.
Ashen Reach – Fighting For My Life: Good bit of classic rock, I preferred the chorus over the verses. 8/10
Bastette – Talk About It: I've heard a fair bit from Bastette as over the lockdown I watched a few of their livestreams. A sultry song that has a catchy chorus and sounds great. 9/10
Ryders Creed – Money: Didn't much of the track on first listen, but it grew on me. I now think this is one of the better songs on the album. It's just different enough to offer something more unique. 9/10
Takeaway Thieves – This Is Rock N Roll: A track that does what it says on the tin. Slight punk feel which is nice. 8.5/10
Ward Xvi – Broken Toys: Bit of a strange tune this one. I had no idea what to expect and it got weird. Now, normally I quite like weird, but this was a little too weird at times for me at first. It did take 2 or 3 listens before I got used to the weirdness. 7.5/10
Blackwater Conspiracy – Soul Revolutionaries: Really good end to the album. Love how this song sounds. 9/10.
Conclusion
In amongst the 42 tracks are some absolute gems, if you want to be in on the ground floor of the next generation of great bands, then get this compilation.
Here are my top tracks from the album.
Haxan – Killing Time
Skam – Iron Cross
Phil Campbell And The Bastard Sons – Son Of A Gun
Tomorrow Is Lost – Hideaway
Bastette – Talk About It
Blackwater Conspiracy – Soul Revolutionaries
Doomsday Outlaw – Turn Me Loose
Ryders Creed – Money
The fact that I can get 8 tracks from this compilation that I'd be delighted to listen too time and time again is really encouraging to me. Great work from the folks at NWOCR.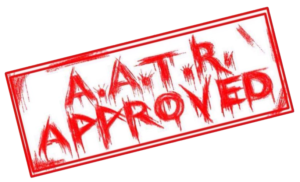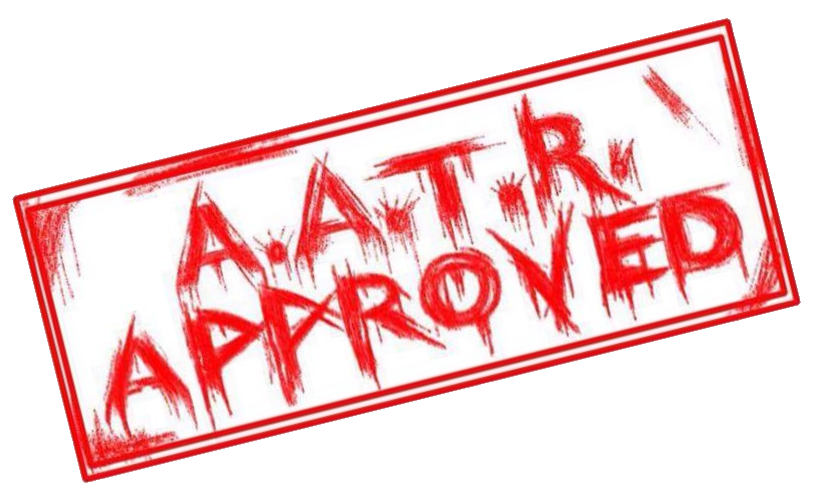 Label – RPM
Release – 23rd July
To purchase this album, click HERE