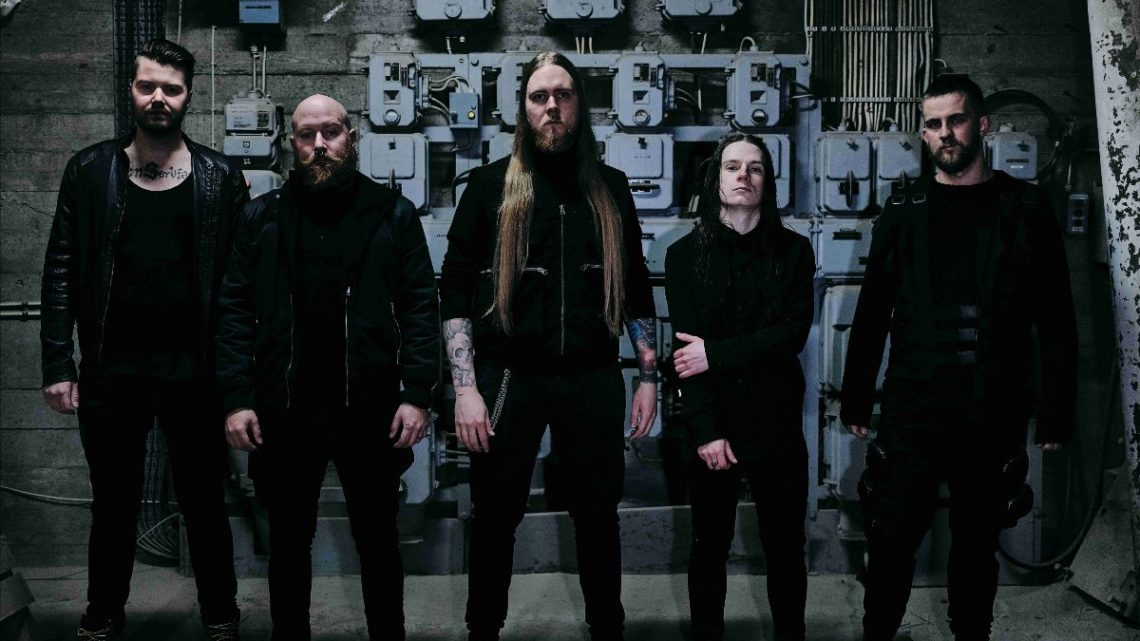 OPHIDIAN I stream forthcoming album 'Desolate' in full
13th July 2021
Icelandic Tech Death outfit 
OPHIDIAN I
 are now fully streaming their upcoming release '
Desolate
' in advance of the release date. The album is scheduled for world-wide release on
July 16th
, 2021 via Season of Mist. The band comments on the album: "
The culmination of all our hard work and passion is finally here! We are beyond proud to present our lives work, our greatest achievement to date; 'Desolate.' We feel like this album truly belongs in the collection of every tech-death enthusiast and shamelessly declare this to be the sickest death metal ever to come out of Iceland.
"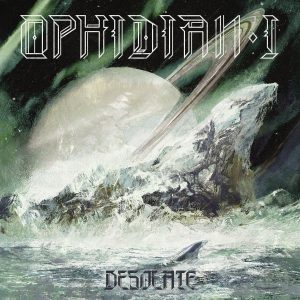 Track-list 
1. Diamonds (4:35) (
WATCH
)
2. Spiral To Oblivion (3:31) (
WATCH
)
3. Storm Aglow (4:12) (
WATCH
)
4. Unfurling The Crescent Moon (2:53)
5. Sequential Descent (4:31)
6. Captive Infinity (3:43)
7. Enslaved In A Desolate Swarm (4:05)
8. Dominion Eyes (3:13)
9. Jupiter (4:01)
10. Wither On The Vine (4:07)
Total: 38:51
Available formats: 
Digital
CD Digipak
12″ Vinyl Double Gatefold Black (350 copies)
12″ Vinyl Double Gatefold Crystal clear & blue marbled (300 copies)
12″ Vinyl Double Gatefold Silver & black marbled (200 copies)
ORDER HERE
With a clear goal of reaching the apex of technical metal in terms of proficiency, arrangements and sound, OPHIDIAN I has produced the destructive full-length album 'Desolate'.
Emerging from Iceland; the barren island in the north, home to apocalyptic weather, eruptions, and storms. The breeding intensity, blazing speed, and ferocity of OPHIDIAN I reflects the chaos it hails from as well as the inherent beauty and complex harmony. Consisting of familiar faces within the Icelandic scene as members of bands such as Helfró, Beneath, Une Misère and Atrum; OPHIDIAN I set forth with the intent of testing the boundaries of the extreme, while retaining focus on composition and arrangements.
After getting together and realizing the goal was within reach, the band spent days upon days in the rehearsal space expanding and calibrating their physical and mental abilities in order to actualize the envisioned form of OPHIDIAN I. Bound and determined to create an absolute no-compromise piece of work, OPHIDIAN I headed to the studio after having honed in on the direction and arrangements of the 10 songs that were to become 'Desolate'. Remaining extremely meticulous throughout the process, the methodically performed tracks were handed over to Christian Donaldson (THE GRID) for mixing and mastering. To finalize the vision, Eliran Kantor took to creating artwork fitting the aforementioned direction and soundscape. With the completion of 'Desolate' the raison d'être of OPHIDIAN I had been established and partially fulfilled. Bringing the ferocity to the masses is now a central objective.
Incessantly at work, OPHIDIAN I is a monumental brute-force to be reckoned with. Amidst the dominant roster at Season of Mist, OPHIDIAN I will be unyielding in their claim to be amongst the titans of the industry. With various influences ranging from all styles, the unique melt of technical death metal – with immersive melody and hooks at every corner – 'Desolate' will appeal to all those who seek peak militant musicianship on all fronts.
www.facebook.com/OphidianI
www.instagram.com/ophidiani
https://ophidiani.bandcamp.com