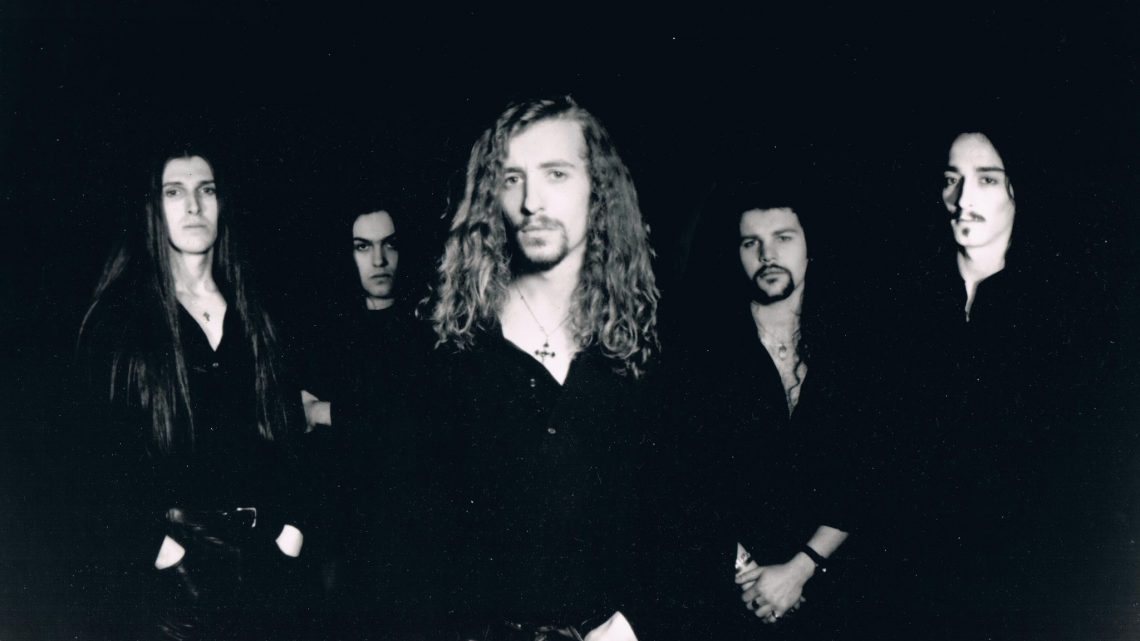 Paradise Lost to release 'The Lost And The Painless' / Peaceville
2nd September 2021
0
By
John Deaux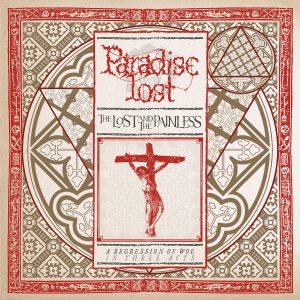 A LIMITED EDITION EXPANSIVE COLLECTION OF STUDIO, DEMO & LIVE MATERIAL FROM THE EARLY YEARS OF THE BRITISH METAL LEGENDS IN THIS 6CD & DVD SET, INCLUDES NEWLY REMASTERED ALBUMS, PLUS 92 PAGE BOOK COINCIDING WITH THE GOTHIC 30th ANNIVERSARY 
Creators, pioneers & purveyors of the Gothic Doom Metal scene which came to prominence in the early 90s, Britain's Paradise Lost rose from humble Northern roots to become one of the UK's leading artists in the metal genre throughout the decade and beyond, remaining as relevant and revered as ever to this day after a career spanning over three decades. 
To mark the 30 years since the release of the band's iconic sophomore album, Gothic, Peaceville will release The Lost And The Painless – a stunning limited edition expansive 7 disc hardback book featuring 6CDs and 1DVD, containing the full works of both the formative and Peaceville years of the UK Gods. From the early incarnation of the band finding their feet in a death metal landscape which was still in its relative infancy, to their early live appearances showcasing the clear talent of the Yorkshire quintet, this deluxe set also incorporates the band's legendary studio albums in the shape of the influential deathly doom debut, Lost Paradise, as well as the ground-breaking & genre-defining follow-up, Gothic.
The included DVD features four shows, leading with the 'Live Death' concert from 1989, followed by a trilogy of captured performances between 1990 & 1991, as Paradise Lost were beginning to mark their gradual ascension with a host of now classic tracks from their early repertoire.
The Lost Paradise and Gothic albums, plus the Gothic EP have been specially remastered for this set by Jaime Gomez Arellano at Orgone Studios.
Also contained in the set is a 92-page book written by prolific music journalist, Nick Ruskell, delving into those essential early years of the band, as described by vocalist Nick Holmes & guitarist Gregor Mackintosh with their recollections of their early efforts to put Paradise Lost firmly on the map, as well as additional thoughts from a selection of prominent members of the scene, including Peaceville founder Paul "Hammy" Halmshaw, Barney Greenway of Napalm Death, My Dying Bride's Aaron Stainthorpe, & also Chris Reifert who himself embarked upon a tour with the Englishmen with Autopsy back in 1990. Furthermore, the book contains an amount of previously unseen photos recovered from the band's early promo shoots with photographer Porl Medlock.
Nick Holmes comments "Looking at the artwork for 'The Lost And The Painless' and remembering those early albums and live shows, It's amazing to think that 'Gothic' was released 30 years ago.
It serves as a very important chapter in the life of the band and conjures a lot of nostalgia from the early 90's. We lived off crisps, slept in squats, on people's floors and under vehicles. Cigarettes were £1.50 a packet, Stella Artois beer was still 5.2% proof, and travelling in a Ford Transit van with all the equipment and 10 people sitting on an old mattress was considered normal.
Distant memories aside, it was also a great time for Death Metal music in general, and 'The Lost And The Painless' serves as a timely reminder."
The foreword for 'The Lost and the Painless' comes courtesy of long-time appreciator of all things dark & gothic, Dani Filth, vocalist of UK extreme metal masters, Cradle of Filth.
On 26th November, alongside The Lost And The Painless Peaceville will release a limited gold coloured vinyl LP and cassette of the original recording of Gothic to celebrate the 30th anniversary. All are available to pre-order HERE (https://ParaLostPV.lnk.to/TheLostAndThePainless) 
https://www.facebook.com/paradiselostofficial/
https://www.instagram.com/officialparadiselost/
https://twitter.com/officialpl
https://www.youtube.com/user/paradiselostuk
How useful was this post?
Click on a thumb to rate it!
Average rating 5 / 5. Vote count: 1
No votes so far! Be the first to rate this post.
Related
About the author
Some say Yank My Doodle, It's A Dandy! is a biographical movie based on John. Some have even said that his favorite artist is Chesney Hawke! All we really know is he sleeps inside out and his hair tastes like candy floss.