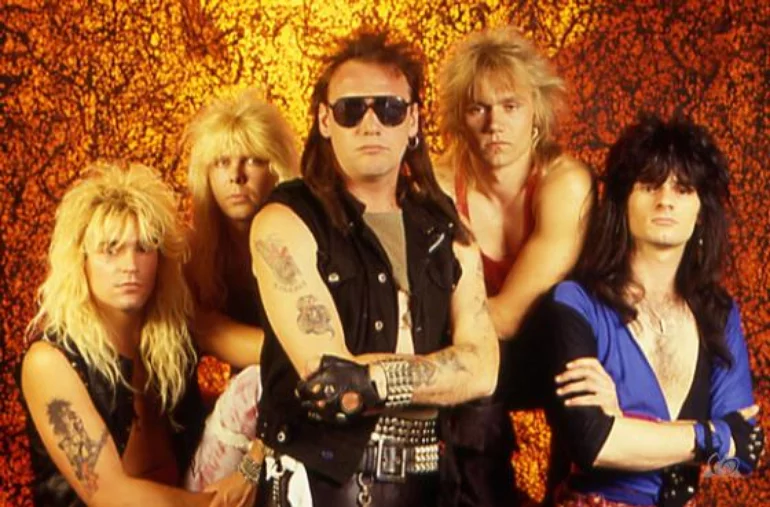 Paul Di'Anno's Battlezone: Killers In The Battlezone (1986-2000), 3CD Box Set – Review
30th June 2022
0
By
George Simpson
Primarily known as the original vocalist in metal titans Iron Maiden, Paul Di'Anno's solo work has, as a result, been largely overlooked in comparison. It's now forty years since his departure, and he has spent the time since working in various different bands, and as a solo artist. While many argue, that the two Maiden albums he sang on are among their best, his work since has been largely overlooked. 
This collection brings together two albums recorded in the mid eighties as Battlezone, and a live album from 2000 by his later band, the aptly named, Killers. Battlezone were formed with Tokyo Blade guitarist John Wiggins, plus fellow six stringer John Hurley. Two albums resulted , Fighting Back in 1986, followed a year later by Children Of Madness. By this time Hurley had been replaced by Graham Bath but despite a heavy touring schedule they were able to make the breakthrough. 
Those two albums are now getting a second wind, both included here, along with rare bonus tracks to appeal to the completists. What is surprising is the difference in sound between the two, even though there was only a year between their releases. Fighting Back has a lot more fire in its belly, whereas Children Of Madness has a cleaner classic hard rock sound than its predecessor.
Of the two, I prefer Fighting Back. There is a heavy Motorhead influence, especially on the likes of the title track and Warchild. Both are examples of the supercharged rock n roll that Lemmy made his trademark. The breakneck pace suits Di'Anno's gruff vocals perfectly. Given the punky rawness that both albums with Maiden had, it's no surprise that these take a similar approach. 
However, it's not all speed and power here, the epic The Land God Gave to Caine shows that he could still knock out tracks that wouldn't sound out of place on a Maiden album. At nearly seven and a half minutes long, and featuring a mid song breakdown before picking up the pace again, it's very reminiscent of his former band. It's the stand out track on the album for me. 
https://youtu.be/RObW6hopxrQ
A year later Children Of Madness arrived to follow it up. As previously mentioned, the sound is cleaner, and clearly aimed at making a commercial breakthrough. Indeed, they did manage to make it onto MTV with I Don't Wanna Know. Featuring a singalong chorus, it was the sort of track that  used to be lapped up by them back in those days. 
Moving towards a less cluttered sound may have reigned in the bands power, but it had the bonus of allowing Di'Anno to display his vocal ability. There was much more to him than the raw punky delivery from previous albums, and here he showed it. At times he sounds a bit like Geoff Tate of Queensryche fame, and ironically his successor in Maiden. In addition to that likeness, Whispered Rage also features a gallop that his former employers would be proud of. 
For disc three, the collection rather oddly jumps 13 years to Live At The Whisky in 2000. Whilst the line up featured two members of Battlezone, Graham Bath and Steve Hopgood, it's a shame that no mid eighties era recordings of tracks from the first two albums included. But that's a minor grumble.
All guns blazing opener Impaler, gets things off to a rollicking start, showing that the fire had indeed returned when he was in the live arena. It's one of five 'new' songs at the time, and also the pick of the bunch. The likes of Marshall Lockjaw and A Song For You, are competent, if unspectacular tracks. However the slow burning Three Words is also worthy of mention, quietly opening before building up nicely. 
The obvious standouts here, are the four Iron Maiden tracks. All are from his time with the band, and are given faithful treatments. It had been years since I'd listened to Phantom Of The Opera, and hearing it here was like encountering a long lost friend. Despite the fact he could probably sing these in his sleep, he still sings them with the same passion he did in the early 80s. In addition, there's also a decent Sabbath-y run version of T-Rex's Children Of The Revolution, that works really well to be honest. 
Of course, this release is all about celebrating his past. It's a shame that these albums slipped through the net back in the day, therefore this release is a welcome one. They're not spectacular, but worth a listen.  While he'll always be Mr ex-Maiden to most, hopefully more than a few of the recent additions to their callosal fan base will do themselves a favour and explore this particular branch of the Iron Maiden family tree. 
 Score: 6.5/10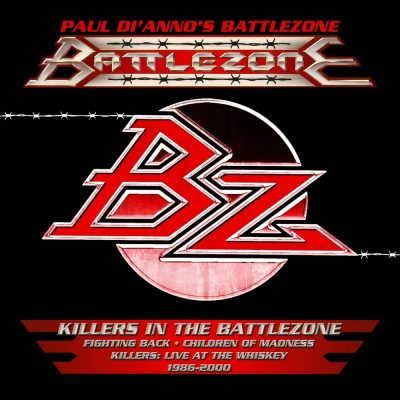 Tracklisting:
DISC ONE:
Fighting Back (1986)
1 (Forever) Fighting Back
2 Welcome To The Battlezone
3 Warchild
4 In The Darkness
5 The Land God Gave To Caine
6 Running Blind
7 Too Much Heart
8 Voice On The Radio
9 Welfare Warriors
10 Feel The Rock Bonus track
11 Rising Star (from Warchild)
DISC TWO:
Children Of Madness (1987)
1 Rip It Up
2 I Don't Wanna Know
3 Nuclear Breakdown
4 Torch Of Hate
5 Whispered Rage
6 Children Of Madness
7 Metal Tears
8 It's Love
9 Overloaded
10 The Promise
Bonus tracks
11 To The Limit (Japanese Exclusive Track)
12 Drawn Under (from Elementals)
DISC THREE:
Killers: Live At The Whisky (2000)
1 Impaler
2 Wrathchild
3 A Song For You
4 Marshall Lokjaw
5 Children Of The Revolution
6 Three Words
7 Protector
8 Die By The Gun
9 Remember Tomorrow
10 Phantom Of The Opera
11 Sanctuary
Release Date: 24th June 2022
Label: HNE Recordings
For all things Paul Di'Anno's Battlezone, click HERE and to purchase the box, click HERE
How useful was this post?
Click on a thumb to rate it!
Average rating 0 / 5. Vote count: 0
No votes so far! Be the first to rate this post.
Related