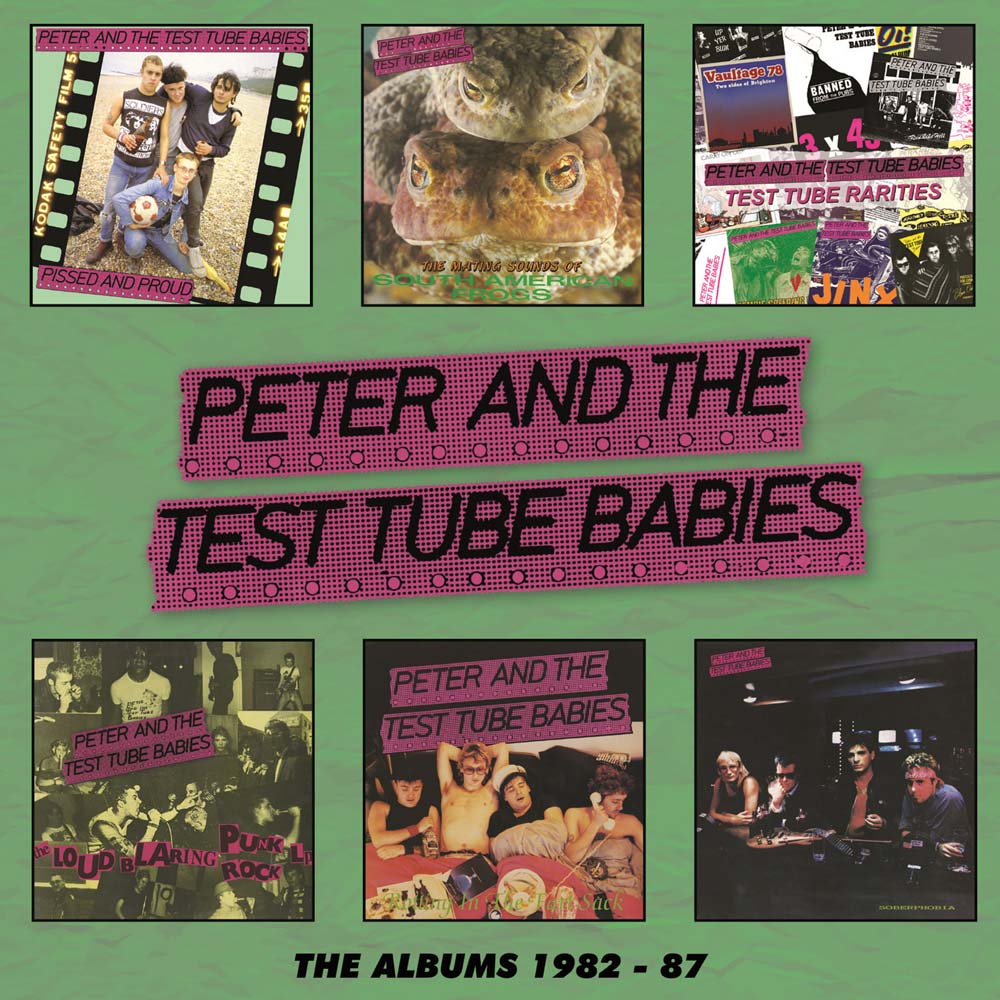 PETER & THE TEST TUBE BABIES: THE ALBUMS 1982-87 (6CD BOX SET)
26th March 2018
96 tracks, 6CDs and more punk than you can wave a Mohawk at. Peter and the Test Tube Babies get a Captain Oi records makeover.
In the spirit of the MC5, Peter and the Test Tube Babies released a live album, which just so happens to be the 1st disc in the box, as their debut. Pissed and Proud is still an incredible sounding live album and rivals any other album of their genre that was released back in 1982 as a live album. The crowd is on fine form although very quiet in the mix, but the tunes and the banter between tracks is humorous. Asking the crowd to stop the gobbing 'because they'd already had a shower',as well as baiting the crowd about Coronation Street before going into the classic Shit Stirrer and Transvestite is still my favorite track of theirs live (and studio).
However the best is left to last, a no-nonsense version of
Gary Glitter
s
Leader Of The Gang
. This is as punk as it gets. Taking a glam rock track and rocking the hell out of it.
The Mating Sounds Of South American Frogs, was not only P&TTBs 2nd album but it just so happens it's also the 2nd disc here. The opening track September Part 1 is designed to upset and completely throw you off the scent as it sounds more like New Order than P&TTTB. Thankfully that feeling doesn't last. Guest List kicks in with gusto and from then on, it's just track after track of aggressive music. If you felt like wearing a studded leather jacket, spiking your hair and wearing a padlock around your neck, this is the album that will convince you to do so.
At this point you're assuming the 3rd disc to be the Journey to the Centre of Johnny Clarke's Head, and you'd be wrong to expect it. Assumption is the mother of all fuck ups. What you get instead is a disc of singles and rarities. There's a really cool dub version of Trapper Aint Got A Bird which is a highlight on this disc along with a studio version of Transvestite (so of course that makes me happy that there's 2 versions of my favorite) Of course, this disc opens with Elvis Is Dead which was their 1st track to appear on vinyl back in 1978.
Now we're back to normality with the 4th disc being their 4th album, The Loud Blaring Punk Rock LP. Featuring such classic tunes as Student Wankers, Rock n Roll Is Shit and the ear melting Porno Queen, I would say that this showed a more musically grown up version of P&TTB. Of course I'd be lying. More of the same, balls to the wall, we'll say what we like and if you don't like it well fuck you, that you're used to.
Disc 5 is Rotting In The Fart Sack, which was originally released as an E.P back in 1985 as a stop-gap. It appears here with bonus tracks. 'Bonus tracks! You're spoiling us Mr.Ambassador!' I hear you cry. Yes, you motley looking bunch, you really are getting spoiled with this set. Single versions of Wimpeez, You Never Made It, as well as live versions of Spirit Of Keith Moon and Vicars Wank Too, to name a few just adds to that already good value.
If that wasn't enough, Soberphobia finishes off this 6 disc box. Sadly this is the worst album here. It's very a much a Goth album. Think, if you will, The Sisters of Mercy and Fields Of The Nephilims love child. That's basically how this album. Had this album been released and marketed with a different band name it would've been fine (a bit like the Motley Crue with John Corabi or Mordreds Next Room Over albums. Good albums in their own right, just not what you'd associate with those bands.) It is a good album if you take it out of context with this collection and it's a good inclusion for historical reasons.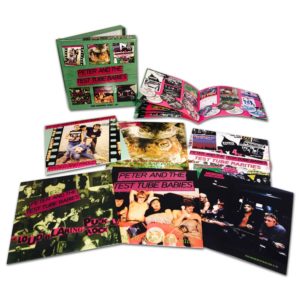 All 6 discs are housed in their own replicated album artwork cardboard sleeves inside a lovely clamshell box. The booklet contained inside has some lovely insights to each album as well as memorabilia photos. As usual with Captain Oi collections you wont be disappointed when you get a copy in your hands after you've picked your nose and eaten it.
Score 8.5/10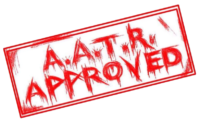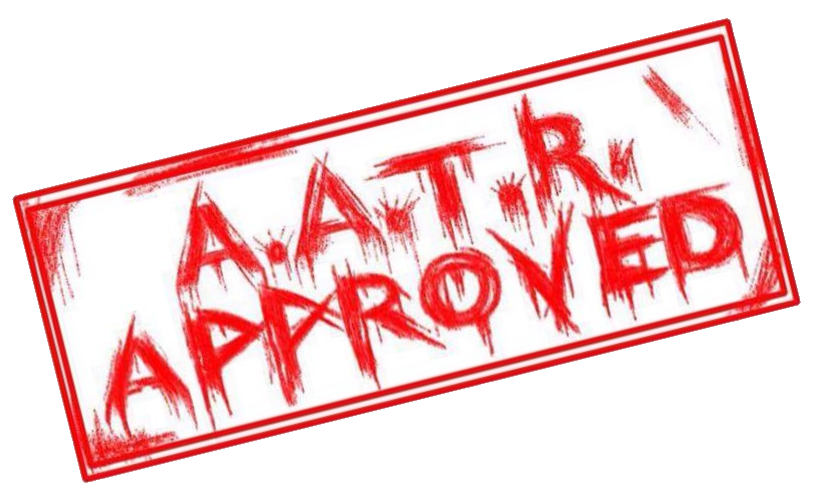 Track List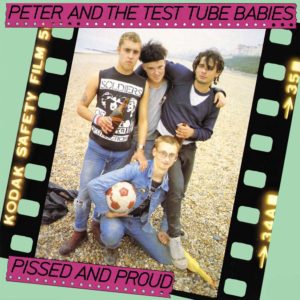 DISC ONE:
PISSED & PROUD
1. MOPED LADS
2. BANNED FROM THE PUBS
3. ELVIS IS DEAD
4. UP YER BUM
5. SMASH N GRAB RAID
6. RUN LIKE HELL
7. SHIT STIRRER
8. INTENSIVE CARE
9. KEEP BRITAIN UNTIDY
10. TRANSVESTITE
11. MANIAC
12. DISCO
13.LEADER OF THE GANG
DISC TWO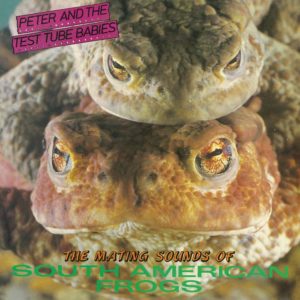 THE MATING SOUNDS OF SOUTH AMERICAN FROGS
1. SEPTEMBER PART 1
2. GUEST LIST
3. ONE NIGHT STAND
4. LET'S BURN
5. THE JINX
6. BLOWN OUT AGAIN
7. WIMPEEZ
8. EASTER BANK HOLIDAY '83
9. NO INVITATION
10.PISSED PUNKS (GO FOR IT)
11.NEVER MADE IT
12.SEPTEMBER PART 2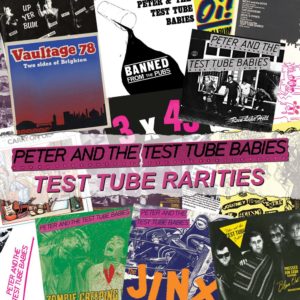 DISC THREE
TEST TUBE RARITIES
VAULTAGE '78
1. ELVIS IS DEAD
JOHNNY CLARKE DEMOS
2. TUPPERWARE PARTY
3. KEEP BRITAIN UNTIDY
4. I LUST FOR THE DISGUSTING THINGS IN LIFE
5. T.Q.G.G.B.J'.S
RADIO SESSION
6. MOPED LADS
7. BEAT UP THE MODS
8. ELVIS IS DEAD
9. MANIAC
OI! THE ALBUM
10. INTENSIVE CARE
11. ROB A BANK (WANNA) CARRY ON OI!
12. TRANSVESTITE
13. MANIAC
SINGLE
14. BANNED FROM THE PUBS
15. MOPED LADS
16. PEACEHAVEN WILD KIDS
SINGLE
17. RUN LIKE HELL
18. UP YER BUM
SINGLE
19. ZOMBIE CREEPING FLESH
20. NO INVITATION (SINGLE VERSION)
21. SMASH & GRAB
SINGLE
22. THE JINX
23. TRAPPER AIN'T GOT A BIRD
12" SINGLE
24. THE JINX (12" RE-MIX)
25. TRAPPER AIN'T GOT A BIRD (DUB)
12" SINGLE
26. BLOWN OUT AGAIN (RE-HASHED MIX)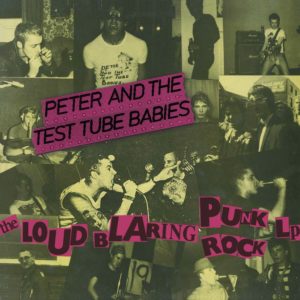 DISC FOUR
THE LOUD BLARING PUNK ROCK LP
1. ORAL ANNIE
2. WE'RE TOO DRUNK
3. PICK YER NOSE (AND EAT IT)
4. VICARS
5. SNAKEBITE
6. I LUST FOR THE DISGUSTING THINGS IN LIFE
7. TUPPERWARE PARTY
8. BREAST CANCER
9. T.Q.G.G.B.J.'S
10.STUDENT WANKERS
11.BIG MOUTH
12.CHILD MOLESTER
13.PORNO QUEEN
14.BEING SICK
15. EXCUSES
16.BEAT UP THE MODS
17.GET 'EM IN (AND GET 'EM OFF)
18.ROCK N ROLL IS SHIT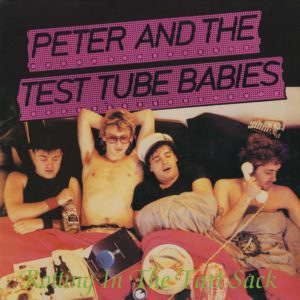 DISC FIVE
ROTTING IN THE FART SACK
1. TEN DEADLY SINS
2. ROTTING IN THE FART SACK
3. SPIRIT OF KEITH MOON (SINGLE VERSION)
4. BOOZANZA (SINGLE VERSION)
5. ALCOHOL
BONUS TRACKS
6. WIMPEEZ (SINGLE VERSION)
7. NEVER MADE IT (SINGLE VERSION)
8. KEY TO THE CITY (12" VERSION)
9. SPIRIT OF KEITH MOON (LIVE)
10.THE JINX (LIVE)
11.RUN LIKE HELL (LIVE)
12.VICARS WANK TOO (LIVE)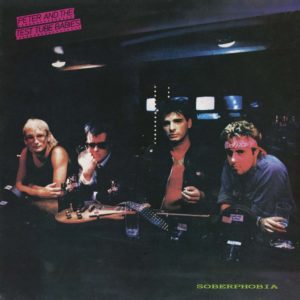 DISC SIX
SOBERPHOBIA
1. KEY TO THE CITY
2. LOUISE WOULDN'T LIKE IT
3. SPIRIT OF KEITH MOON
4. ALLERGIC TO LIFE
5. ALL ABOUT LOVE
6. HE'S ON THE WHISKEY (WATCH OUT)
7. BOOZANZA
8. EVERY TIME I SEE HER
9. GHOST IN MY BEDSIT
10.EVERY SECOND COUNTS
Release Date
30th March 2018
Label
Captain Oi
For all things Peter and the Test Tube Babies click HERE and to purchase this box, click HERE