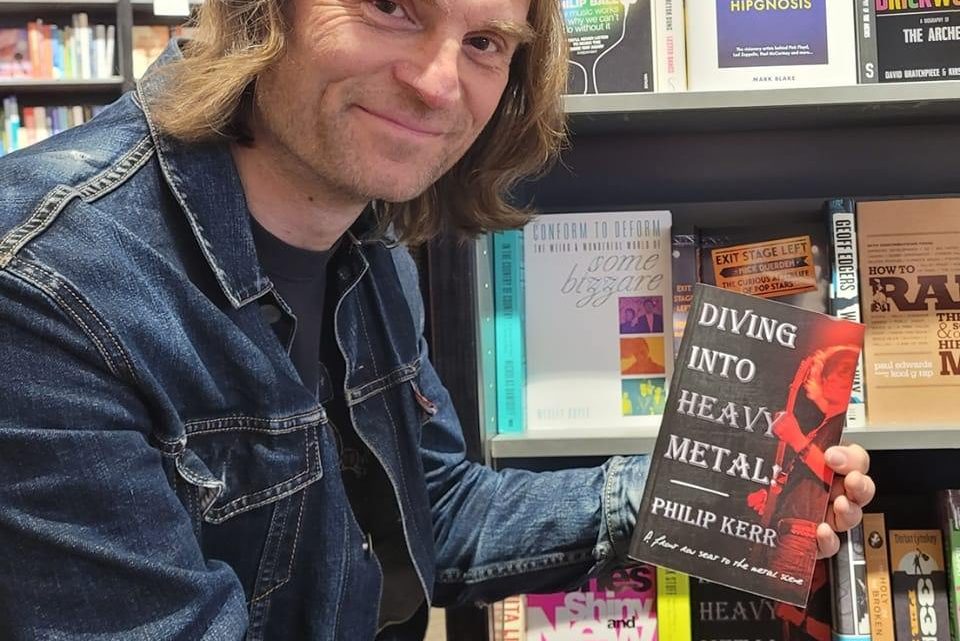 Philip Kerr – Diving Into Metal – Book Review
3rd October 2023
0
By
John Deaux
Philips Kerrs' tome Diving Into Metal, does exactly what it says on the cover.
There are many a conversation between Phil & his mates asking burning questions. Such as, 'What Song Would You Want Played At Your Funeral?' (Mine would be Dream Theater – Voices)
Interspersed between chapters are a lovely touch, tracks, and albums that will help the reader 'DIVE' further into metal. I did follow some of the recommendations, and I've got to say, there are some absolute belters in there. Especially Immolations When The Jackals Came. (I'd actually never listened to any Immolation. That sent me on a deep dive. Thanks, Phil)
Over the years Phil has been to plenty of shows that are well documented in the book. Including seeing Guns N Roses on their UYI tour supported by Soundgarden and Faith No More and witnessing the mighty Motorhead.
As you'd expect with any book written by a true metalhead about his journey through the world of metal, it's full of passion, and humor, and not afraid to take themself too seriously.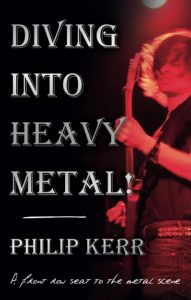 There are many stories that I could relate to especially the, 'starting a band at school and using the music room to practice at lunch even tho you couldn't play very well' tale, or picking up albums just based on the artwork.  In fact, there's many a tale in this book that many a metalhead will turn round and say (or think to themselves) 'Thank fuck, I wasn't the only one.' This isn't just a one-time read, I've read this book a few times and it just gets better and better
Diving Into Metal is a Metalhead's memoir that many will relate to. 
A cracking read by a first-time author.
To purchase this epic book, click HERE