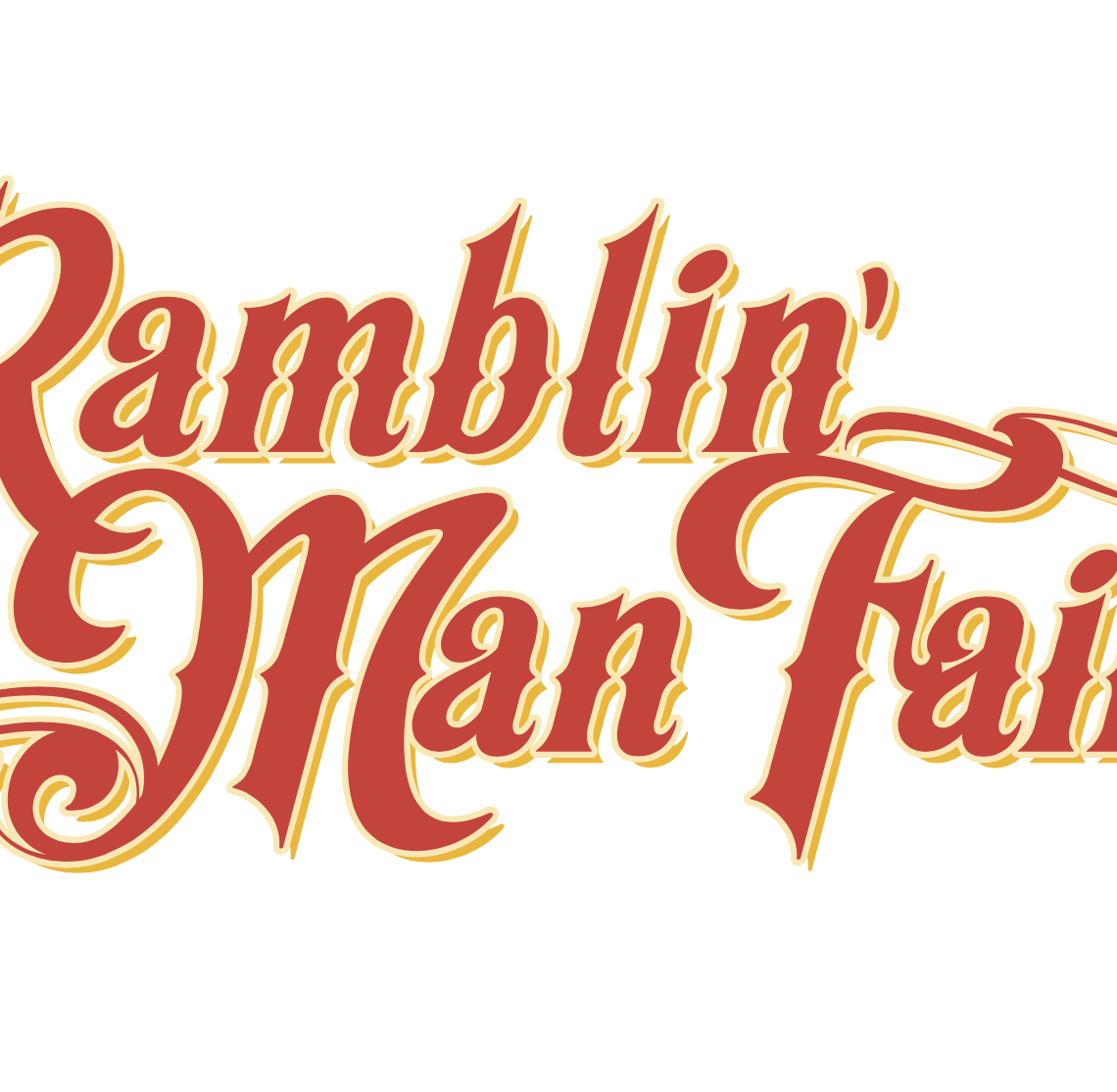 Ramblin' Man Fair. Mote Park, Maidstone. Sunday 21 July 2019.
28th July 2019
So as the final day of Ramblin' Man 2019 hit, there were two major changes to the running of the festival. The exceptional Prog In The Park stage became the Grooverider stage, and the Outlaw Country stage turned into the Blues stage. Honestly, changing a stage's focus based on the day is a brilliant idea. It is a bit marmite, and also a bit risky when you're selling day tickets, but the focused variety it brings is fantastic. However, being completely obsessed with prog, taking the Prog stage away from me, though, was never going to sit well. Replacing such a major genre with a stage focusing on the really quite underground genre of groove (and similar) metal is also a particularly bold choice. However, King Creature and Crobot made the tent work for them, bringing a level of energy to the tent that the rest of the festival was lacking at many times.
Over on the Blues stage, Richie Kotzen delivered a stunning display of virtuosity power not unlike Kenny Wayne Shepard last night. I was off interviewing Joe Hoare of Orange Goblin at the time, but even over there we could hear him doing unspeakable things to his guitar, drawing in one of the most excitable crowds I'd seen all weekend. The Main stage was also on good form this afternoon, with Inglorious and Chris Robinson Brotherhood both channeling influences from the Blues they could hear over the hill. Only problem is, they shouldn't be able to hear it.
The bleed between stages is awful. You could be sitting in the Grooverider tent and hear every single word of coming from the Blues stage on the opposite side of the site. The Rising stage doesn't even try and hide away, plopping itself directly between the loud and very much open Main and Blues stages. Having said that, the Rising stage is on top form again today, with bands such as Little Red Kings and Gin Annie grabbing my attention enough to give their back catalogs a listen. Headliners The Fallen State are of particular interest, with their guitarist Dan Oake recovering from lung cancer their performance is both Main stage worthy and very emotionally charged, creating one of the highlights of the weekend.
Before each stage's headliner took their places, I caught the energetic Main stage special guest slot from Airbourne. The last time I saw the Aussie AC/DC rip-offs at work was at Sonisphere 2014, where front-man Joel O'Keefe climbed the entire stage rigging. I was half expecting him to do the same this year, but I we had to suffice with a simple venture out into the crowd that resulted in the head-based destruction of a beer can. At one point, balding bassist Justin Street accidentally smashed his technician round the head with his bass, apologizing profusely while trying to keep up with every chord change coming from his band-mates. In terms of energy, Airbourne may well have won Ramblin' Man, with each member delightedly bobbing about the stage sporting massive grins. When the time came for 'Runnin' Wild' to close the set, every person in the crowd felt the same energy.
Over on the Grooverider stage, stand-in headliners (Monster Magnet had to drop out due to frontman Dave Wyndort's tonsillitis surgery) Orange Goblin were demolishing the tiny tent with a wall of aggressive, yet blues-laden noise. Their unique sound drew in a huge crowd by the end of their set, largely thanks to Joe Hoare's signature white Gibson SG tone melting into the voice of the statuesque figure of Ben Ward. His power and dominance was quite something to witness. My plan was to check out Beth Hart's headline blues stage set, but their hypnotically loud blend of styles meant I was practically glued to the spot.
Then all of a sudden it was time for Foreigner. The stage had been decked out with an impressive set-up that only supported the suggestion that Ramblin' Man had somewhat blown their budget securing Foreigner (much to the detriment of the rest of the line-up). But was it worth it?
Things got off to a poor start when a pretty immense organisational problem meant a good few photographers were never told we needed a release form to get into the pit (hence the lack of pictures here- sorry!). My rage subsided pretty quickly because I was watching Foreigner dominate Mote park, but I was pretty sure I could still hear a dictionaries worth of expletives coming from one particularly angry photographer and couldn't be 100% sure if the lasers were coming from the stage or her eyes…
I digress. By distilling their set down to just 11 songs, Foreigner managed to play a set exclusively made up of massive hits. Ranging from the opening 'Double Vision' through the almost dramatic 'Cold As Ice' and the bouncy singalong 'Feels Like The First Time'. Now, there is one other problem with this iteration of Foreigner as a concept- are they still Foreigner? Ignoring their dud of a 2009 album 'Can't Slow Down', only lead guitarist Mick Jones has been present on a Foreigner album, with key members such as Lou Gramm and Ian McDonald having departed many, many years ago. David Gilmour doesn't tour as Pink Floyd, so why does Mick Jones tour as Foreigner?
Tribute band or not, by the time 'Juke Box Hero' came around, I was thoroughly enthralled. The catchiness of that chorus is something to behold, and the applause echoed the whole way around Mote park until the band returned. Considering he only joined the band in 2005, it seemed a bit self-indulgent for Kelly Hansen to extend the intro to 'I Wanna Know What Love Is' for about 10-minutes with a weird, meditative rock-star speech. I went for a kebab.
It also seemed like a strange decision not to end the set with the truly memorable experience of thousands of people singing every word to one of the most famous songs of all time, but 'Hot Blooded' was still an explosive finale to Ramblin' Man. Were Foreigner a good choice to headliner the festival? Absolutely. Was it a good idea to bring down the remaining line up based on a band who are questionably using the name of a band they may or not be? Probably not. Also I should probably make it clear that I actually have no idea whether the Foreigner booking did take up this much budget- I'm just trying to find a reason behind the disappointing list of Main stage bands from this weekend.
As a whole, the 2019 edition of Ramblin' Man Fair was memorable, but not necessarily for all the right reasons. Sets from The Darkness, Vola, Pain Of Salvation, Richie Kotzen and Foreigner were exceptional, but the general disappointment of the Main stage line up distracted from the entire festival experience, with the midday singalongs from a massive crowd basically being impossible. I guess this did lead people to explore alternative stages, with the Rising stage and Prog/Grooverider tent providing many performances worthy of these Main stage slots, shedding an unexpected amount of light on bands who probably rarely see a crowd so big.  
Having said that, please stop booking Anathema.