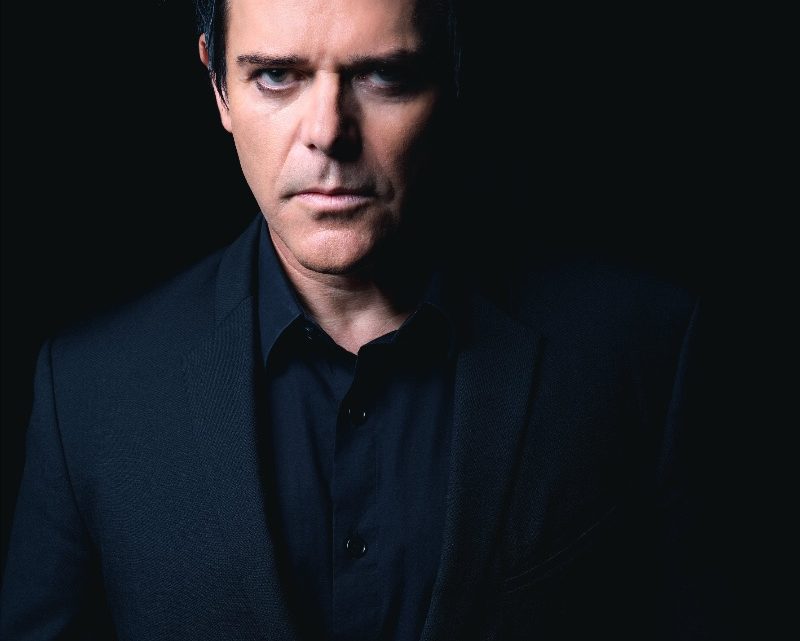 Rammstein Guitarist Richard Kruspe Announces New Studio Album from EMIGRATE – out 5th November 2021
24th September 2021
"You Can't Run Away" is the second single from the upcoming album "The Persistence Of Memory". The video for this track underlines the magic of this song with a subtle David Fincher aesthetic. Rich colours, apocalyptic mood, Sin City staging, perfectly tailored to Emigrate. "It's about creating worlds and looking at things from a different perspective". With Emigrate, there are no limits, no barriers. Everything is possible. Debut single from the album, "Freeze My Mind"
Emigrate. The one-time project has become more than that. Much more.   
The three studio albums, EMIGRATE (2007), SILENT SO LONG (2014) and A MILLION DEGREES (2018), prove that squarely behind Emigrate stands Richard Zven Kruspe – an extremely creative mind who needs the freedom to explore his music and his vision in ways outside of Rammstein. With Emigrate there are no limits, no barriers. Everything is possible, nothing held back, and it's 
this 
ethos that underlines 
THE PERSISTENCE OF MEMORY
, the new studio album, set for release on November 5th.   
THE PERSISTENCE OF MEMORY is a special jewel indeed, with the nine featured songs bringing together ideas that Richard has collected across the last two decades. Industrial Rock, Rock with electronic elements, however you choose to describe it, there's no question that the songs here always contain a strong sense of melody, as rousing as they are deep. Emigrate 2021.   
EMIGRATE DISCOGRAPHY: 
EMIGRATE (2007) 
SILENT SO LONG (2014) 
A MILLION DEGREES (2018) 
THE PERSISTENCE OF MEMORY (2021)   
The album "The Persistence Of Memory" is released on the 5
th
November 2021  
Facebook  ►
https://www.facebook.com/Emigrate/
Instagram  ►
https://www.instagram.com/emigrateofficial/
Twitter ►
https://twitter.com/emigrateband?lang=de
Web ►
http://www.emigrate.eu/