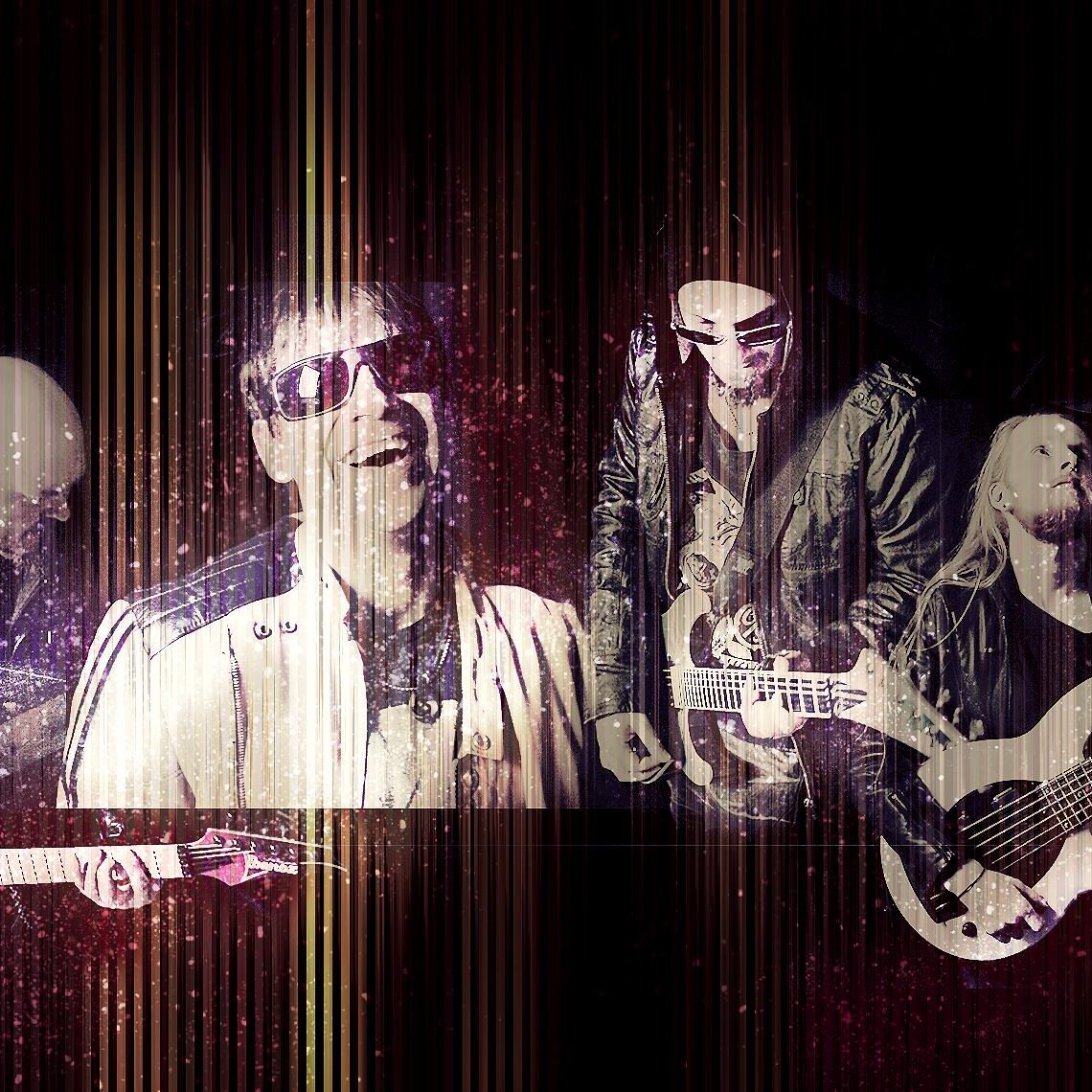 Rammstein – Rammstein
28th May 2019
0
By
Owen Edmonds
So let's get the obvious out of the way first and then we can get down to brass tacks. Rammstein are Rammstein. They ain't gonna change for me, for you or for anybody. Some of you will love them, some of you will hate them and I fall into the former.
I first discovered Rammstein with the release of "Sonne", I can remember sitting in my living with my older brother when all of a sudden a nightmare version of Snow White appeared on the TV. I had seen nothing like it before and from that moment, I was hooked. Now, 10 years on from Liebe Ist Fur Alle Da, they are back with a seventh and 'self-titled' album. Yippee!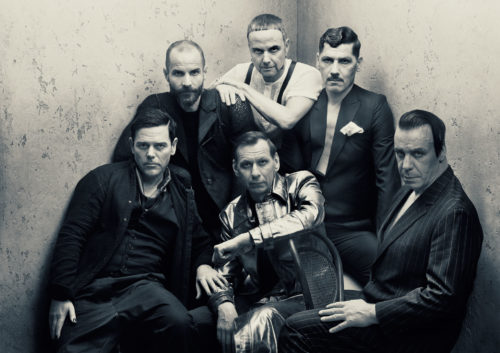 This album is relatively short, at 11 songs and about 46 minutes long, but what it lacks in length, it makes up for in rockiness (again I'm making up words). This album is peak Rammstein the combination of hard rock, electronica and vocals mix to create 11 imaginative, groovy, sexy, scary songs. 
The best way to listen to this album is to shut yourself off from the outside world, turns the lights out and turn the volume up. From the opener "Deutschland" to the ballad "Diamant" to the final creepy as hell song "Halloman". Til Lindemann growls, talks, sings and screams his way through some of the best songs I've ever heard from Rammstein.
The first song on the album, "Deutschland'" is an absolute triumph and if you've seen the video, you'll recognise that this is a German band trying to come to grips with German history. The lyrics talk about wanting to love Germany but also feeling cold about it. Of course the video is shocking, it wouldn't be Rammstein if they didn't have a least one controversial moment?
The most surprising song on the album is the fifth "Puppe". Based on a poem Til wrote a few years back the song takes place from the perspective of a small boy whose sister works as a prostitute in the room next door. Before she 'goes to work' she gives him her doll to keep him busy or for safe keeping. However, she is murdered and the song takes a turn that is shocking the first time you hear it and also shocking on the 15th time. The anger, the rawness all wrapped up in Til's teutonic rage grabs the attention of the listener and doesn't let go until the song finishes.
One of the most singable songs on the album is the 4th song "Auslander". Flake Lorenz the keyboardist and frequent rowing boat captain, truly shines on this song with keyboards that would fit in well at any EDM gig. If you don't find yourself singing "Ich Bin Auslander, Mi Amor, Mon Cheri" then next time you see me at the bar I'll buy you a drink.
The second single from the album is "Radio" which harks back to a time behind the iron curtain and only being able to listen to 'western' music via a simple radio. The song stuck in my head for days, I'd often be wandering around the office singing to myself "Radio, my radio". The entire album is full of hooks.
We are promised more videos in the next few months and I cannot wait. 
The highlight for me is the 9th song "Weit Weg" (far away). I'm pretty sure that Flake had been listening to Deep Purple's Fireball prior to recording this song.The combination of hard rock and keyboard amazed me the first time I heard it and it still does even though I've listened to it at least 20 times in the last week. It's just stupidly catchy. I accept that it could just be me, but the chorus is up there with the 'Ich Will's  of this world.
As you would expect, the musicianship on the album is brilliant. Rammstein have always been wonderful players of instruments and this album is no exception. Unlike the over-produced sound of some recent albums (coughmetallicacough), Rammstein have the ability to sound live in the studio and as mentioned above, Flake seems to have had a big hand in every song and the album is all the better for it.
There have been lots of rumours recently that this maybe the last time Rammstein record anything together which for me would be a real shame. However, if they have to go then this is such a highlight to go out on that no-one could blame them. The final song on the album is "Halloman" and it ends with an ethereal almost angelic sound which is how I imagine the band expected it all to end, if indeed this is the end. This sound is also an echo from the first track "Deutschland" which is more proof that this is the product of a band on top of their game.
By now I hope you've listened to the entire album and did you notice that there isn't a single guitar solo (in the traditional sense) on it? Most of what you would consider to be solos come from Flake's keyboards which is something of a trademark with Rammstein who have never been ones for lots of twiddly guitar solos. (Incidentally, if you do like twiddly guitar solos then check out my review of Paul Gilbert's Behold Electric Guitar here, it's quite good.)
I've managed to listen to the album so many times that I've noticed I've stopped listening to it to review it. It has gone from something I had to do, to something I choose to do. I'm listening to it for the pure enjoyment as I seriously like this album. Which brings me onto my conclusion.
Conclusion
I debated long and hard with myself about giving this album a 10 out of 10 after all the album seems almost perfect to me. However, I've spent some time thinking about what that score actually means. I've spent time putting some perspective on what would be considered a 10 out of 10 album. For me I can only think of 2 perfect albums, Master of Puppets and Powerslave. However, they are perfect because I've had 30 years living with them, listening to them. Can any brand new album live up to this? Maybe, but it'll take something incredible.
So on balance, I'm giving this album a 9.5 out of 10.
However, I'm putting in a clause that if I still love it as much as I do now in a decade, then I'll come back and edit this to a 10.
As for playlist? I've a special Rammstein playlist and the entire album is going on there. It'll sit nicely with Sonne, Du Hast, Amerika, Te Quiero Puta, Mein Herz Brennt, Ohne Dich and many more.
Do yourself a favour and buy this album.
Score 9.5/10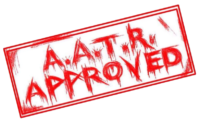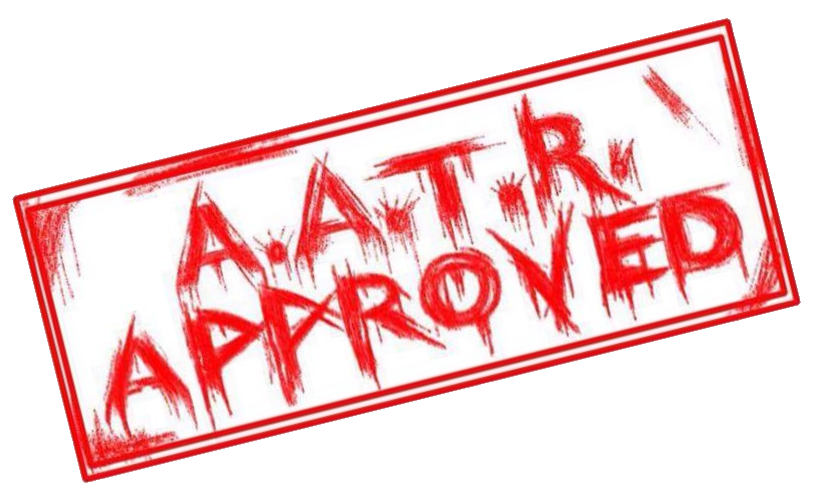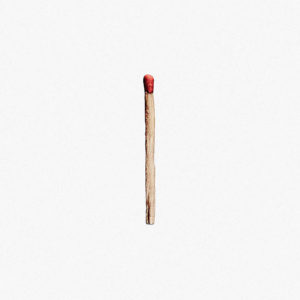 Track Listing
Deutschland
Radio
Zeig Dich
Auslander
Sex
Puppe
Was Ich Liebe
Diamant
Weit Weg
Tattoo
Halloman
Release Date
17th May 2019
Label
Spinefarm
For all things Rammstein, click HERE and to purchase the album, click HERE 
How useful was this post?
Click on a thumb to rate it!
Average rating 5 / 5. Vote count: 3
No votes so far! Be the first to rate this post.
Related
About the author
I love music. My favourite 3 bands are Iron Maiden, The Doors and Jethro Tull. However, I love early Metallica, early RHCP, RATM, QOTSA, The Lounge Kittens, Rammstein, Clutch, Slayer, Faith No More, Pearl Jam, Rush, Black Sabbath, Led Zeppelin and so many more.