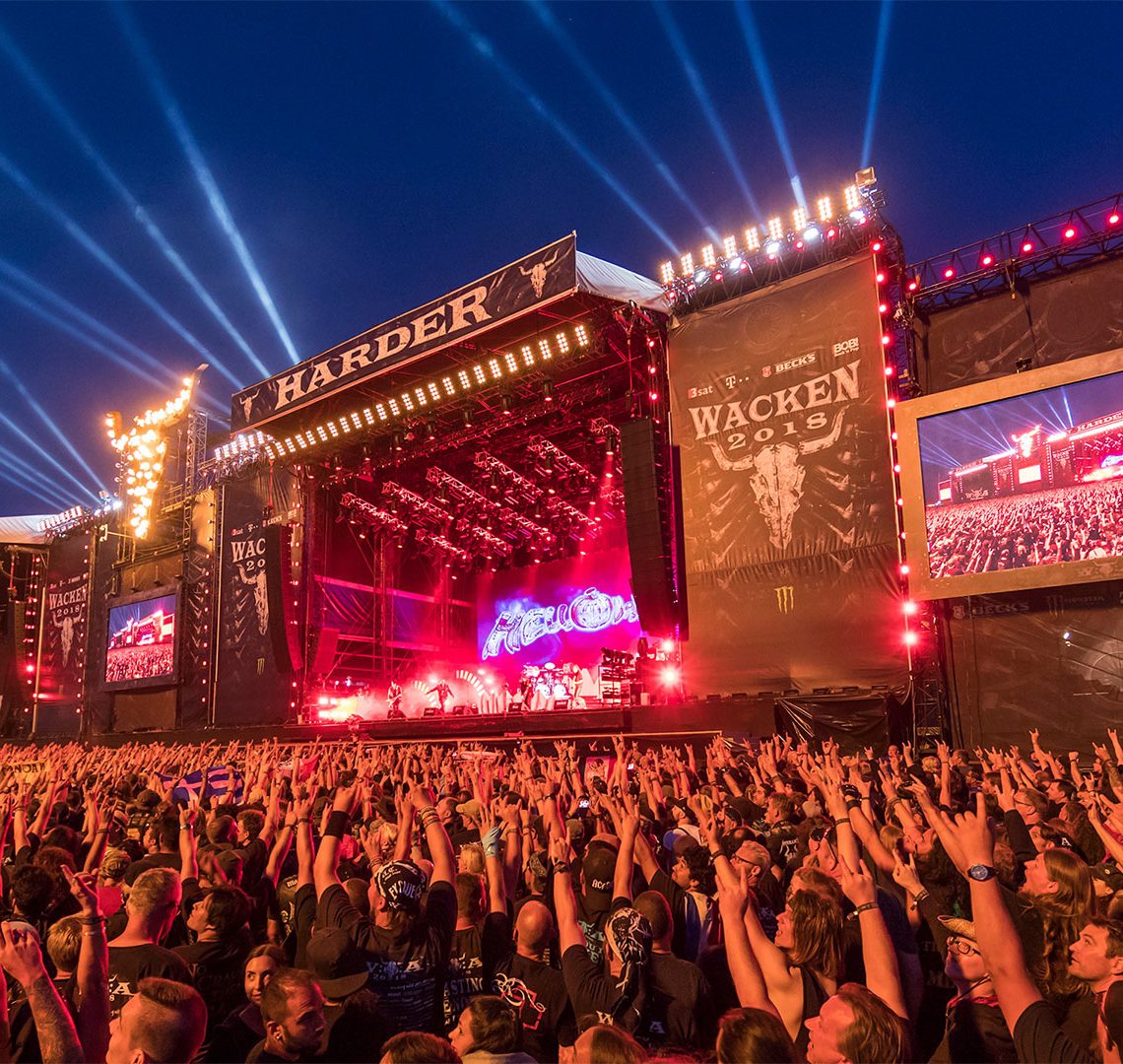 Reasons to Wacken 2019
8th June 2019
0
By
Queen Nikki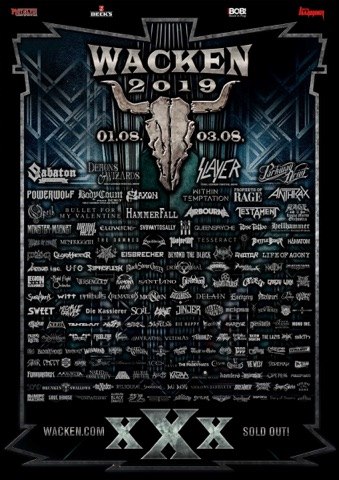 Wacken Open Air: A Metalheads paradise. Where every year, the sleepy town of Wacken, in Germany, becomes a hive of devil horns, beer, metal and the biggest collection of heavy metal vagabonds from around the world. The population of Wacken is less than 2000 and come Monday the 29th of July this year, tens of thousands of metal-heads will inundate the muddy cattle fields of the holy land to Celebrate 30 years of Wacken! That means we have less then two months to load up on gumboots and baby-wipes, it's going to be a messy ride! Its no wonder the tickets sold out so fast for this year.
Just this week, the first edition of the 2019 running order went online via their Wacken website and this year's festival is set to have many surprises in store. For one this will be the last time thrash legends Slayer will be playing to the mud people of Wacken as they are on their last and final tour. Its going to be sad but also a time to congratulate them on their long lasting career at the top.
Sabaton will celebrate their 20th anniversary with us and have announed it will be their, "Most elaborate show ever". This announcement caused quite the speculation,  especially after the running order appeared to have Sabaton playing on both main stages at 22:00 on the Thursday of the festival. Was this a simple mistake, or are Sabaton going to magically split themselves in two for something really crazy?
Body Count will perform with Ice T and Tom Warrior's Triumph of Death will perform a Hellhammer set. Some of the other headlining acts include Saxon, Anthrax, Testament and UFO, just look at this years poster and druel, its seriously going to be one for the ages. When it comes to the music, Wacken is not only a chance to see special shows from bands you love, but reunion shows you never thought possible and of course a chance to find new favorite bands you didnt know existed before you saw them drunk at three in the afternoon.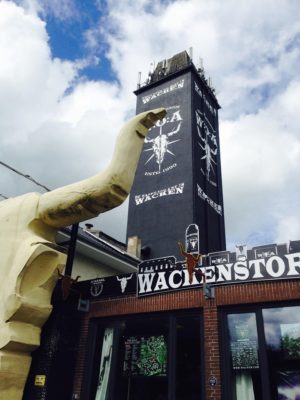 The fact that Wacken has become such a stronghold in the global metal community over the last 30 years comes as no surprise. Starting off as a tiny local festival with an 8 band running order for their first fest back in 1990, they've managed to continue to grow larger every year and have never skimmed on standards. Perhaps this all comes down to the family it has become for so many of us over these years. I can speak for my entire crew, when I say its our favourite week of the year and I'm sure it is for so many other metal heads who just cant wait to scream "Wackeeeeeeen" at strangers and have it reciprocated.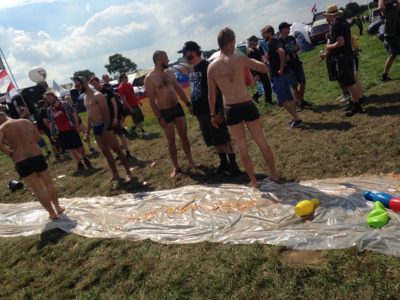 So this year, if youre going to spend most of your time in the Wackinger Village, eating meats off sticks while you watch some sword fighting or in the wasteland cheering on the post apocalyptic cage fighters. Perhaps you'll perch yourself at the top of the Jager lookout for the best view of the main stages or become one of the mud people in the front of the infield. Maybe you'll get too drunk on day one at camp playing flunkyball and completely miss the bands altogether! Whatever your Wacken wish-list is, we salute you, the metal heads are the reason we are all able to celebrate 30 years of such a great thing. Here's to us!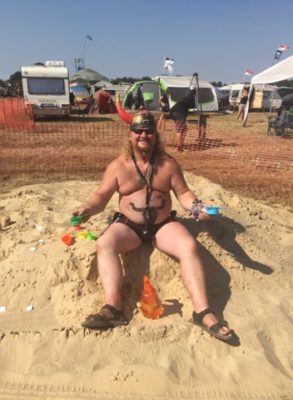 Rain, hail or Shine, See you at Wacken!

How useful was this post?
Click on a thumb to rate it!
Average rating 5 / 5. Vote count: 1
No votes so far! Be the first to rate this post.
Related
About the author
"It does not require a majority, but an irate, tireless minority, keen to set bushfires in people's minds." Hail Satan!