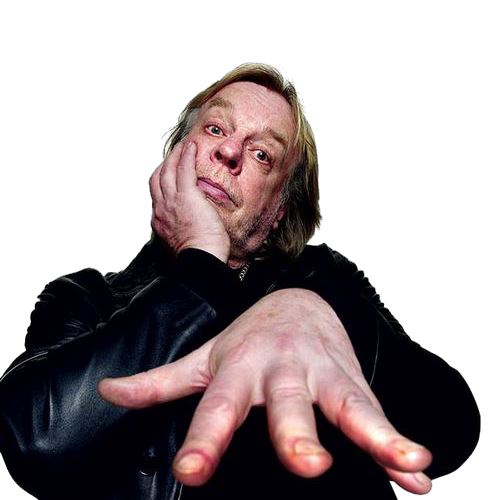 Rick Wakeman – Shepherd's Bush Empire (30/03/22) – Live Review
1st April 2022
Rick Wakeman, or GrumpyOldRick as he refers to himself on Twitter, has been a mainstay of

British progressive rock for more than fifty years.


The 'Rick' part of his moniker might be undeniable, but you'd be forgiven for not immediately

recognising the 'old'. His self-aware swagger as he wanders towards the ostentatious array of keyboards that have become a signature part of his stage show is unmistakable, and his fingers still springboard around the instruments as nimbly as they did when he penned the

'Roundabout' solo all those years ago.


'Grumpy' implies some sort of Van Morrison-esque arrogance, but it couldn't be further from

that. Wakeman's self-proclaimed grumpiness is derived from his legendary deadpan audience interaction.
It never feels like an act or a character, but his quick wit and knack for storytelling rivals many of those who have built careers around humour.


Tonight's show at London's legendary Shepherd's Bush Empire focuses on his catalogue of solo work, (mostly) ignoring his years with Yes and his many session contributions to iconic singles.


As such, the show opens with an abridged version of his 1974 album Journey To The Centre Of The Earth, which shows off the talent of his five-piece band as they jump between time

signatures and genres without a second's thought. "That's the ballad out of the way," says

Wakeman after a hectic thirty minutes filled with upwards of fifty keyboard solos.


This is followed by a medley of works from 1984. It's a lot less musically memorable than the opener and Wakeman would be the first to tell you that his lyrics are a little more than cringy (although these were actually written by Tim Rice and originally performed by Chaka Khan and Jon Anderson…), but it's good fun nonetheless.


If a 90-minute show that consists of only five tracks could be said to have included a 'single', it would be 'Catherine Parr', one of Wakeman's musical takes on The Six Wives Of King HenryVIII. It isn't as memorable as 'Catherine Of Aragon', for example, but it's got an undeniable groove.


The Myths and Legends of King Arthur and the Knights of the Round Table is prog rock excess of the highest order and fights against ELP and Van Der Graaf Generator for the top spot of the pretentiousness ranking, delivering on every possible trope of the genre. And it's perfect. While this production might not be as lavish as the three nights at Wembley Arena in the mid-seventies when youthful Wakeman performed the album in full and on ice (!), the band still nail every wonderful note.


After taking a quick break to have a wee (I'm imagining this taking place while he's still fully

caped), the band return for the inevitable Yes song which, as everyone in the room knew it

would, gets the biggest cheer of the night.
Interestingly, Wakeman goes for 'Starship Trooper', a tune from The Yes Album which he actually had no involvement in writing or recording at all. Still, it's an absolute joy to know that you can still see timeless classics like this one performed live.


He might think he's old and grumpy, but Rick Wakeman can delight and entertain an audience better than most people a quarter of his age.
Set List
Journey to the Centre of the Earth (abridged)
1984 Medley (Hymn/Julia/RCatherine Parr
Merlin the Magician
The Rest of Arthur (Arthur/Guinevere/Sir Lancelot and the Black Knight/The Last Battle)
Encore:
Starship Trooper (Yes cover)

For all things Rick Wakeman, click HERE