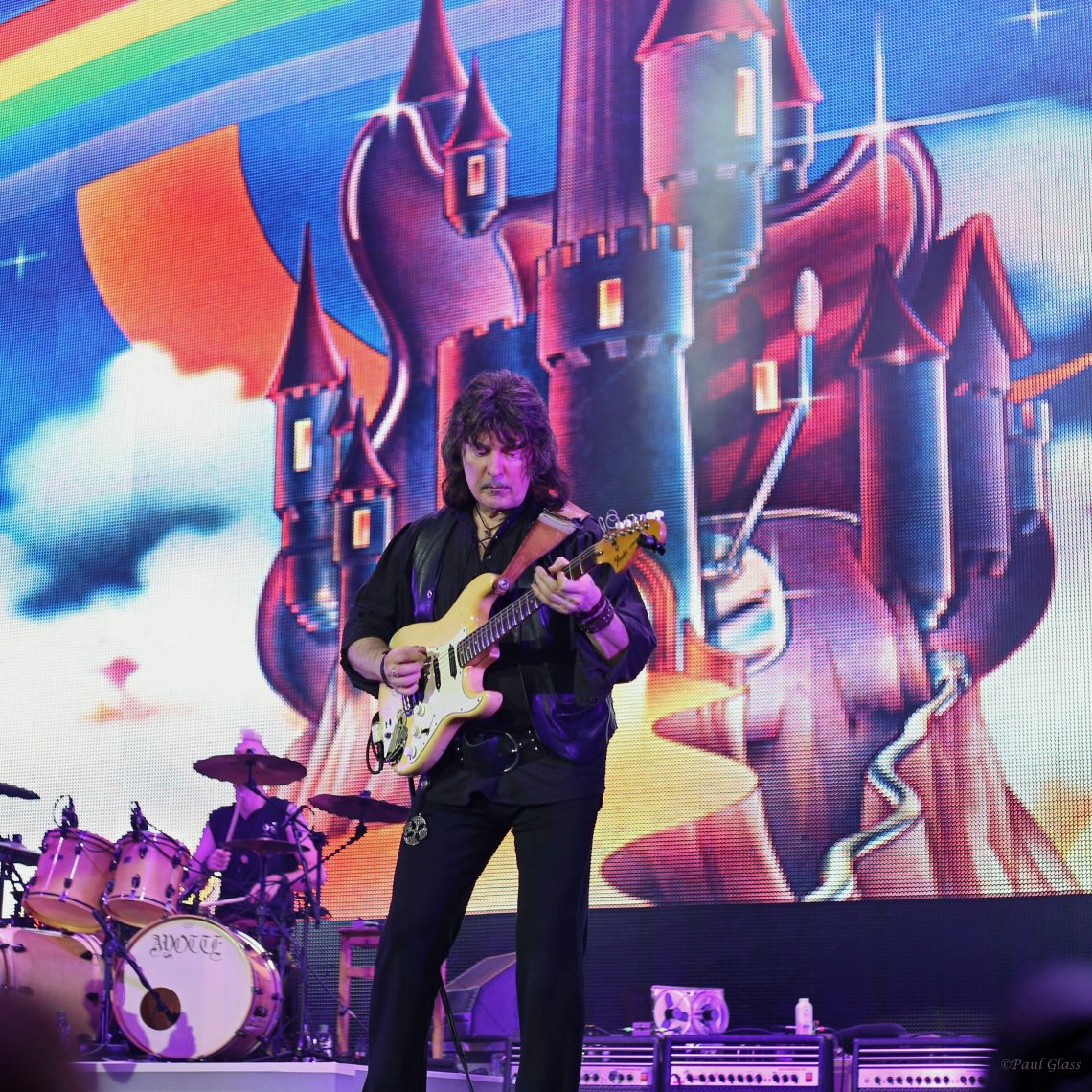 Ritchie Blackmore's Rainbow – Memories in rock-live in Germany – Triple Colored Album Review
16th November 2020
I was fortunate enough to catch Ritchie Blackmore's Rainbow on this tour and was blown away so to have a record of the tour is brilliant. 
I missed this release 1st time around so when I was given the opportunity to review the triple colored vinyl I jumped at it. 
Firstly I have to say it a stunning British racing green, solid color record and heavy 180gm vinyl.
It sounds tremendous. The groove gives the stylus room to dance especially during the instrumental Difficult To Cure (Beethoven's Ninth).

Ronnie Romero did a fantastic job of all the Rainbow and Deep Purple classics as this record is testimony too. Blackmore himself sounds as good as you'd want him to, if not better.

If you missed the tour this is amazing. If you saw the shows, it's fabulous. If you're a Rainbow, Deep Purple or a Blackmore fan, this is a must have.
Absolutely blown away by the sound of this triple set. 
Score 9/10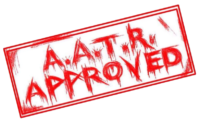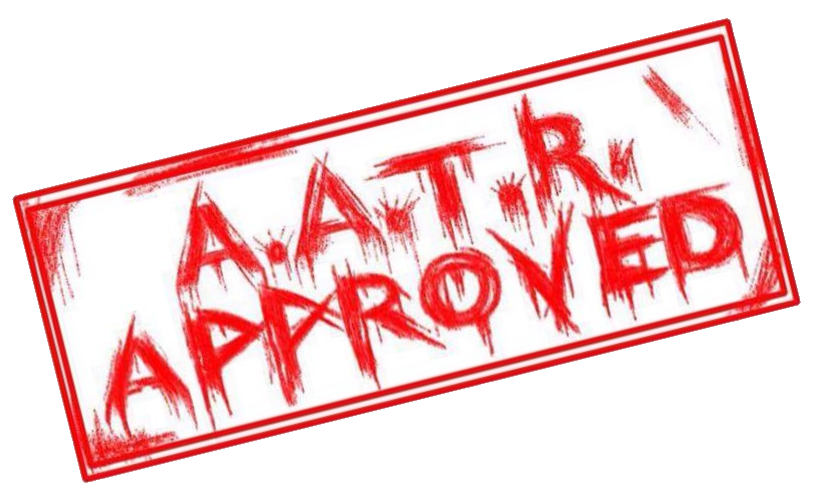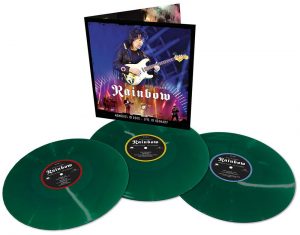 Track List
LP 1:
1. Highway Star (Deep Purple cover)
2. Spotlight Kid
3. Mistreated (Deep Purple cover)
4. Sixteenth Century Greensleeves
5. Since You Been Gone (Russ Ballard cover)
6. Man on the Silver Mountain
LP 2:
1. Catch the Rainbow
2. Difficult to Cure (Beethoven's Ninth)
3. Perfect Strangers (Deep Purple cover)
4. Stargazer
LP 3:
1. Long Live Rock 'n' Roll
2. Child in Time (Deep Purple cover)
3. Black Night (Deep Purple cover)
4. Smoke on the Water (Deep Purple cover)
Label – Universal
Release – 27th November 2020
For all things Ritchie Blackmore, click HERE and to purchase the album, click HERE