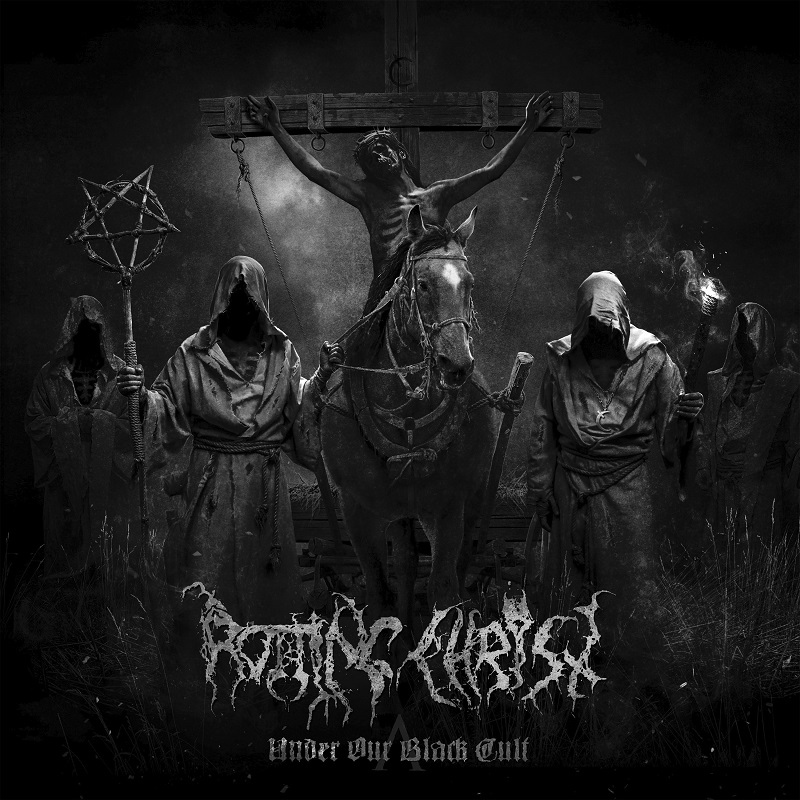 ROTTING CHRIST – UNDER OUR BLACK CULT – 30 Years of Rotting Christ
26th June 2018
Marking 30 years of Greece's premier metal act, and 25 years of the iconic 1993 opus 'Thy Mighty Contract', 'Under Our Black Cult' is a deluxe 5-disc set featuring a book written by The Cult Never Dies author Dayal Patterson chronicling the early years of the band from their grindcore origins to reigning masters of occult Hellenic black metal, with interviews with the band, plus luminaries from the black metal and underground scenes & friends such as Behemoth's Nergal, Moonspell's Fernando Ribeiro & more. Also featured are 5 audio discs containing the comprehensive early works of the band including demos, rarities, EPs, the classic 'Passage to Arcturo' MLP, 'Thy Mighty Contract' & 'Non Serviam' albums & live material; rightly showing why Rotting Christ have sustained a three-decade legacy on the back of their inspirational beginnings. The package is completed by the stunning cover art by Vjacheslav Smishko.
Greek black metal legends Rotting Christ formed in 1988, with their early demo recordings containing strong grindcore elements as the band quickly evolved their style into something altogether darker. Spearheaded by brothers Sakis & Themis Tolis, Rotting Christ have remained one of the strongest and most respected forces in the black metal scene since their debut release 'Passage of Arcturo'. Their legacy towards greatness was cemented even further by the genre classic follow-up 'Thy Mighty Contract', helping to firmly establish the Greek scene as being among the most essential black metal movements of the early 90's.
Under Our Black Cult is available to pre-order HERE 
How useful was this post?
Click on a thumb to rate it!
Average rating / 5. Vote count: