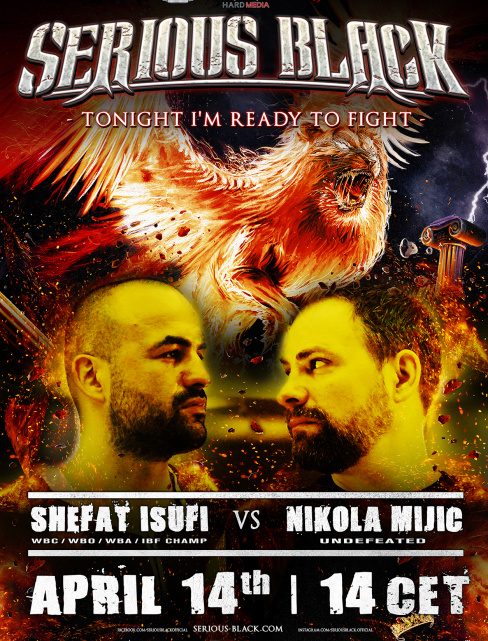 SERIOUS BLACK Presents Boxing Match Of The Year: World Champion Shefat Isufi vs. Vocalist Nikola Mijic!
12th April 2022
0
By
John Deaux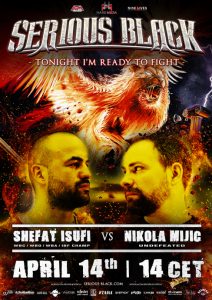 German-based melodic power metal act Serious Black, who lately released their much acclaimed, chart-breaking new album Vengeance Is Mine, has announced an even of a different kind. A world champion vs. a powerful voice; light heavy weight Shefat Isufi vs. Serious Black vocalist Nikola Mijic! Safe the date, April 14, 2022, and watch the ominous trailer here:
Serious Black's new album, Vengeance Is Mine, was released on February 25th, and has turned into a prime example of a deeply melodic yet dynamic metal album. Tracks such as 'Tonight I'm Ready To Fight' showcase the band's most powerful, emtional and imaginative work to date, Vengeance Is Mine unleashes razor-sharp guitar riffs, grooving rhythms and anthemic melodies. The album is available as Vinyl, CD and Digital formats via AFM Records at THIS LOCATION!
For More Info Visit:
www.serious-black.com
www.facebook.com/serious.black
www.instagram.com/seriousblack
www.afm-records.de
How useful was this post?
Click on a thumb to rate it!
Average rating 0 / 5. Vote count: 0
No votes so far! Be the first to rate this post.
Related