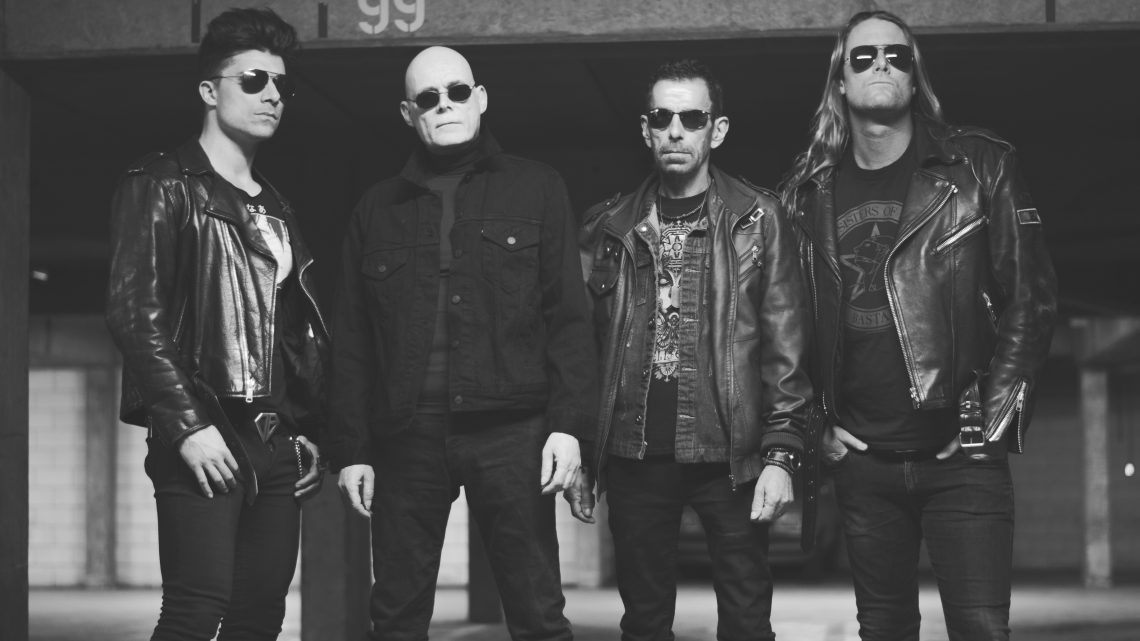 SISTERS OF MERCY – Roundhouse ,Camden,London – 12/09/21.
22nd September 2021
Well as we all know the past few years have been tricky to say the least .
To be asked to review for All About The Rock after a 2 year hiatus I was extremely happy to be back at a proper big live gig  .
This is a 3 night 40th anniversary concert of Sisters of Mercy.
Even before I got to the venue I knew it would be full of character with all the quirkiness the Goth community can provide .
When you go to a bar prior to a concerts and see Goths smiling means that the night is gonna be extra special .
The Roundhouse is one of the most prestigious London venues which has hosted legendary bands like The Ramones and Souxie and the Banshees .
Arriving early I managed to settle with a good old beer prior to the support .
Support band (I LOVE TRAINS)
Well where the F&%k did they get that name from ? They looked more like guys at a trendy wine bar in the West End but all things aside their musical approach was well suited . Jangling guitars and synth and overall atmospheric .
The vocal approach was a cross between Nick Cave (Love) and Morrissey (REALLY REALLY HATE !)  I know this is a personal opinion but I will push that aside …….. But if you like Morrissey then shame on you !! Haha !
Stage presence was as lacking as the sex I got over the last year .

😂
Well I was very excited and they didn't disappoint .
Visually with all the gloominess and atmospheric lighting that an old school goth requires .
Band wise guitars and vocals from Ben Christo and Co were on point and visually entertaining .
As most will know the rest is pretty much programmed so no need to run through the rest of the band .
Andrew Eldritch had the audience in the palm of his had from  the get go .
Smashing out all the hits from Floodland , Vision Thing and First and Last and Always .
Only down point was vocal mix. I believe as mic was turned up loud for Andrew to hit low notes and with possibly a noise gate , when he spoke  between songs it was intermittent and cut out . Apart from that ……. Awesome …. following day my voice was trashed which is a sign of a good night knocking out the classics like Lucretia ,This Corrosion ,Vision Thing and Temple of Love  .
To say it was a good welcome back to live entertainment would be an understatement ….
But so good I now know even the Goths smile sometimes !  😂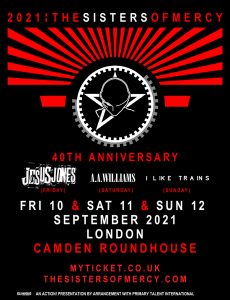 Set List

Lucretia My Reflection
Crash and Burn
Ribbons
I Will Call You
Alice
But Genevieve
Dominion/Mother Russia
Summer
Instrumental
Marian
Show Me
I Was Wrong
Flood II
Encore:
Never Land (A Fragment)
First and Last and Always
Vision Thing
Encore 2:
More
Temple of Love
This Corrosion