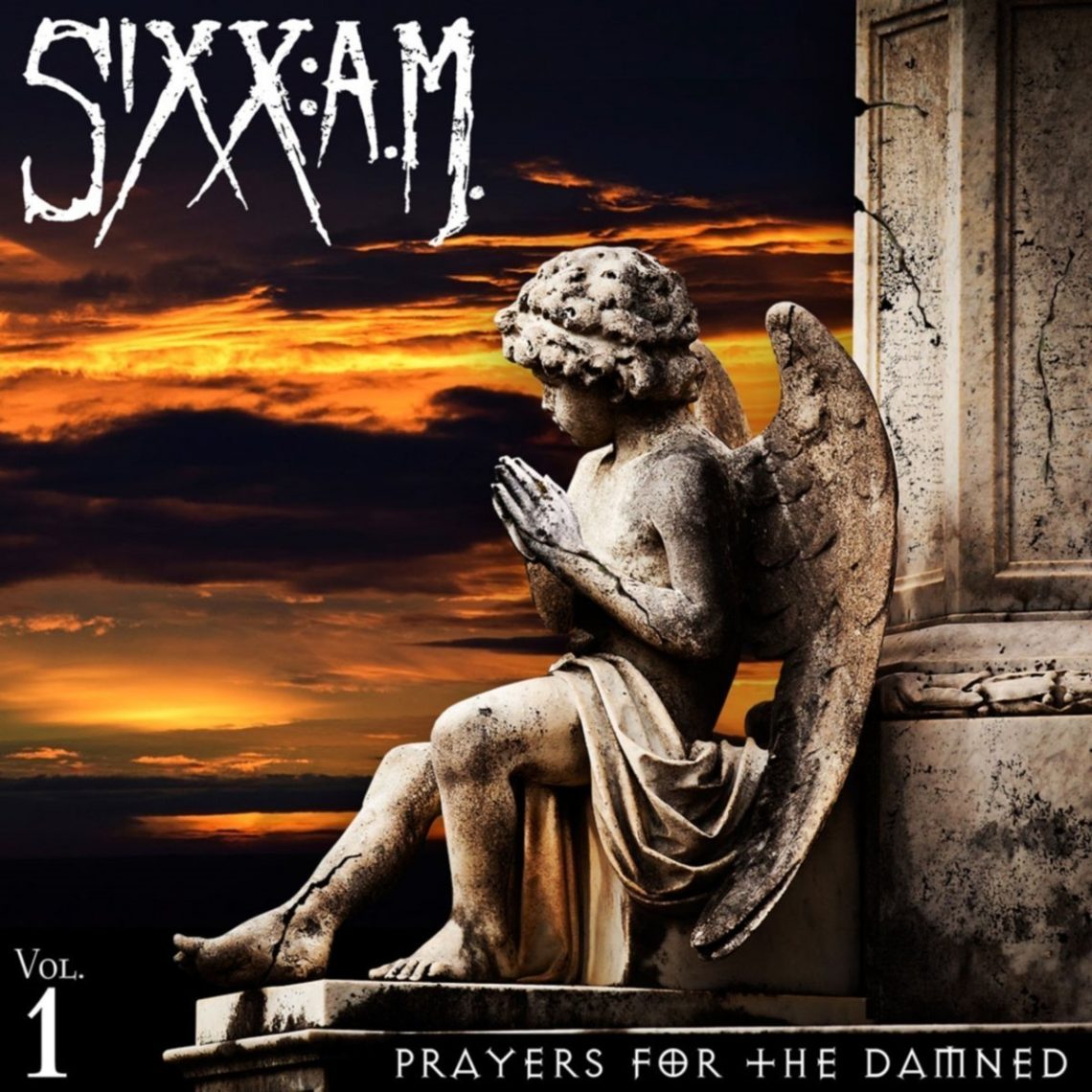 SIXX:AM – PRAYERS FOR THE DAMNED – CD REVIEW
30th April 2016
Nikki Sixx, DJ Ashby & James Michael return as SIXX:AM with Prayers For The Damned Vol.1 (Volume 2 is pencilled in for later this year) which is released 29th April.
This album is truly the mutts nuts, canines dangly bits, bees knees, cats pyjamas & every other euphemism known to man. I thought it was going to be hard to top their debut, The Heroin Diaries, but they've done it with this record.
Not only is James singing with more feeling on this album than he ever has on SIXX:AMs previous records, but he's producing & mixing this beast too, and this is solidifying, not only their collective creativeness, but also their signature sound.
Relative new boy Dustin Steinke – (drums) sounds monstrous & complementing Nikkis bass ridiculously well.
From the storming nature of the first single Rise
right the way through to Rise of the Melancholy Heart
this album just doesn't relent.
This opus doesn't follow the typical album format of peaks & troughs, it just build & builds. There is no levelling off, even in the quieter moments. It's been such a long time since an album has made the hairs of the back of my neck stand on end from start to finish.
Even Belly of the Beast, which has a contemporary pop sensibilities, is immense.
Highlight track? This is a tough question. (This next scenario is highly unlikely) If I had a gun to my head & had to choose then Everything Went To Hell would be it. Not just because it's a solid rocker but the lyrics resonate & I'm sure a couple of people have been in the same situation when coming home early (even though they don't want to admit it).
I can't praise this album enough. I can't wait for Vol.2 as this has left me jonesing for the next one
Released via Eleven-Seven Music & available now from all the usual spots.
It's a must have
Track List:

1. "Rise"
2. "You Have Come to the Right Place"
3. "I'm Sick"
4. "Prayers for the Damned"
5. "Better Man"
6. "Can't Stop"
7. "When We Were Gods"
8. "Belly of the Beast"
9. "Everything Went to Hell"
10. "The Last Time (My Heart Will Hit The Ground)"
11. "Rise of the Melancholy Empire"
Score – 9/10