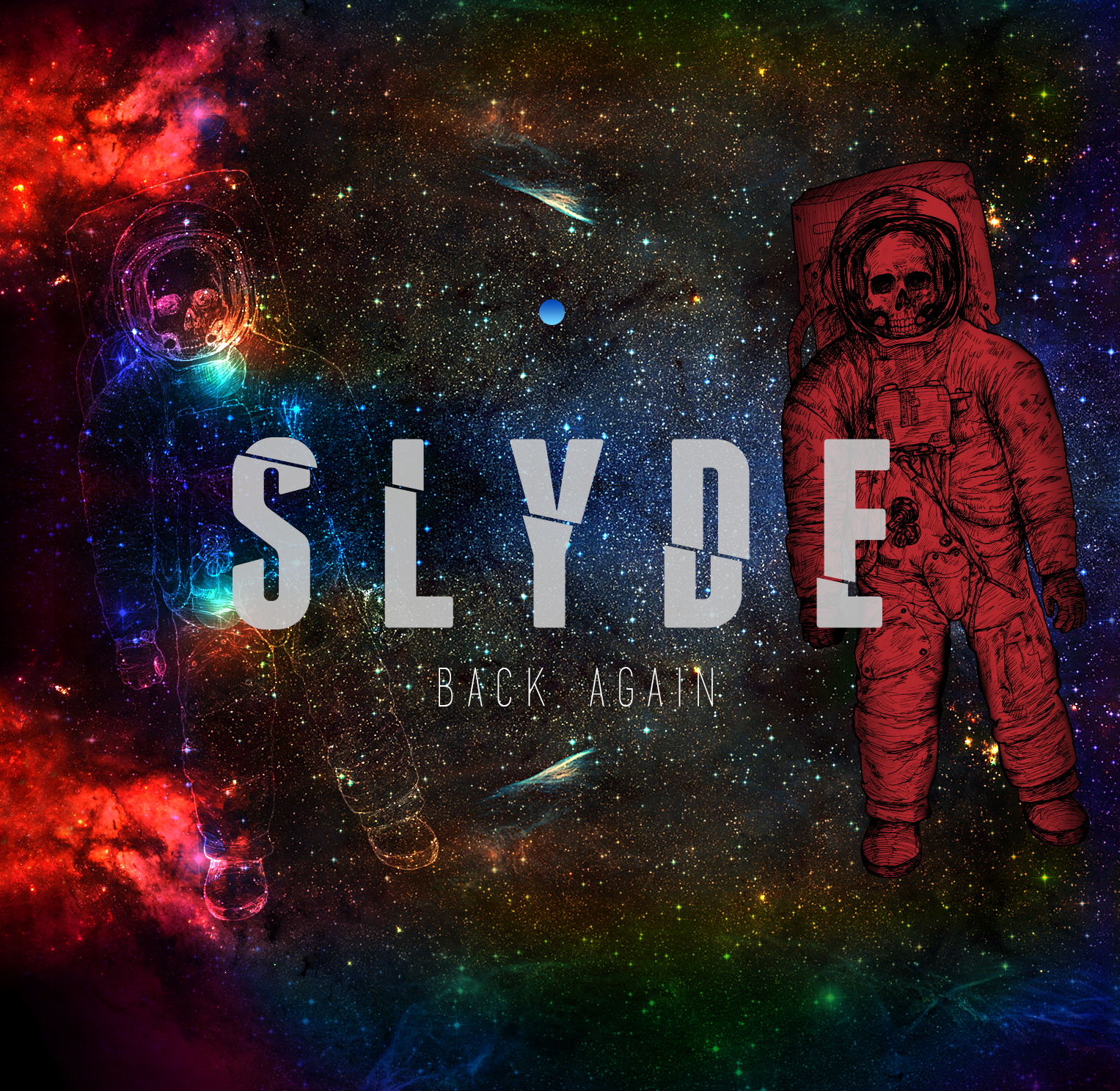 Slyde – Back Again
22nd January 2017
The melodic prog rock scene seems to be healthier than ever just now, with 2016 seeing some great releases from a number of up and coming bands.  And I'm delighted to say that 2017 looks like it will be continuing in a similar vein, with a cracking start to the year with Back Again, the latest release from Canadian prog rockers Slyde.
Back Again is a concept EP that "…explores the links between environmentalism and the wider world, with a sci-fi twist…"  First track, 'Fading' centres on the idea of extraterrestrial beings observing Earth and its civilization, but drawing back, due to humanity's violent and destructive nature.  It's an intriguing idea and one that the music creates the perfect soundtrack for – it's a fast moving, riff filled track, with impressive keyboard and guitar work all topped off by Nathan Da Silva's incredible vocals.  The end result is a soundscape of soaring melodies that draws the listener in right from the start.  Have a listen yourself to see exactly what I mean – 
https://soundcloud.com/slydecanada/slyde-fading
Second track, 'Join The Parade', is a poppier, more catchy track.  There are subtle industrial elements added to the mix, but the track maintains the same vibe and sound as the opener.  'Divide' has a more traditional prog rock sound to it, and there are moments where the influences from the likes of Coheed and Cambria and Dream Theater can be heard – but that's no bad thing, especially when Slyde have taken those influences onboard and then created their own distinct sound.  The song writing and musicianship here is all first class, and show just how much this band has developed and refined their sound over the years.
Final track, 'Back Again' is a more melancholic number, with a soft, downbeat tempo that does a fantastic job of encapsulating the story being told.  It's thought provoking stuff that shows just how musically and lyrically mature Slyde are – and is the perfect end to the EP.
Back Again is an incredible EP from a band that deserve to be huge – if you're a fan of prog rock then you definitely need to check this out.  I for one will be watching these guys eagerly to see what they do next.  Awesome stuff !
Score: 8 out of 10
Reader album rating: [ratings]
Back Again information
Track List:
1. Fading
2. Join The Parade
3. Divide
4. Back Again
Record Label:
Independent
Release Date:
17th of February 2017
For fans of…
Haken, Coheed and Cambria, Rush, Dream Theater
Links
Official Website
Official Facebook
Band Info
Nathan Da Silva – lead vocals, guitars
Sarah Westbrook – keyboards, synthesizers, samples
Alberto Campuzano – bass guitar, backup vocals
Brendan Soares – drums, backup vocals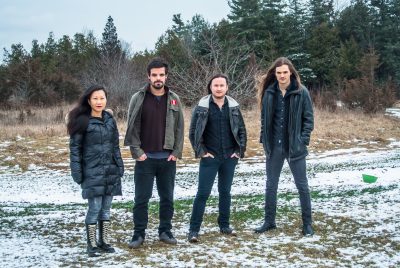 How useful was this post?
Click on a thumb to rate it!
Average rating / 5. Vote count: