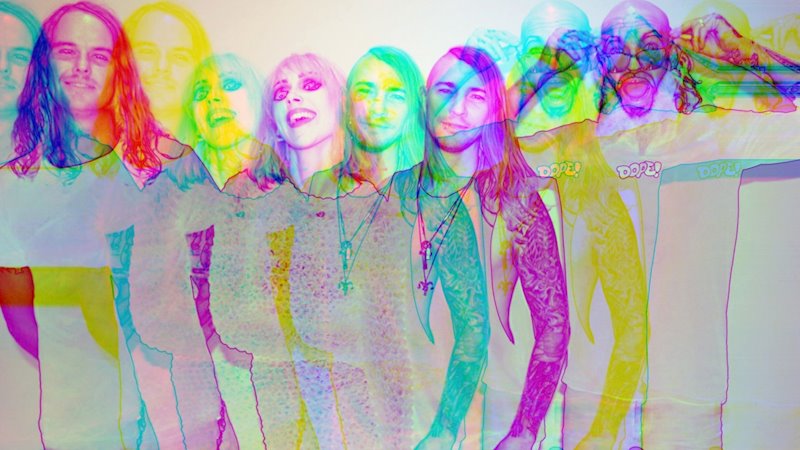 Smoking Martha reveals new track 'Liquid Sunshine' ahead of sophomore studio album 'Universe'
2nd September 2021
0
By
John Deaux
Two shoulder surgeries and a pandemic later the band are ready to release new music again! 
Rising diverse Brisbane alt-rock group Smoking Martha is set to release its new full-length studio album, 'Universe', this December via Xelon Entertainment. The official music video for the album's second powerful single, 'Liquid Sunshine', is out now following the release of lead track, the fun and fiery 'Good Girls'.
Smoking Martha's new track offers a raw, introspective insight into this young Australian rock group.
"We wanted to keep this video pretty raw and simple like the song itself"
, says the band. 
"Liquid sunshine tells a story about the love of the sea, the sun and the memories of young love over an endless summer!". 
The four-piece are well known for channeling big riffs with atmospheric musicalities and 'Liquid Sunshine' is no exception. With soaring and dramatic lead vocals by Natasha Doherty, the song reaffirms Smoking Martha's forthcoming sophomore album as one to watch out for!
Get ready for a diverse portfolio of music as tough as the hard heritage of their nation, yet overflowing with tonnes of soul and heart felt passion. 'Universe' follows on from the successful debut album, 2017's 'In Deep' but showcases a broader soundscape and mature songwriting nested in comfortably amongst plenty of earworms. From the pounding drum introduction of 'Good Girls', right through to the anthemic 'Wild and Free' and spectacular album title track closer, Smoking Martha aims the songs at the beating heart of this new long player release. Produced by the group alongside Matt Bartlem and Luke Palmer (Dead Letter Circus), 'Universe' was recorded at Studio Circuit in Queensland.
The Brisbanites have built up a strong cult following across the UK, Europe and Australia with their high energy event performances. The band has been burning through music venues with crushing live shows since their first EP was released in 2014. Smoking Martha has toured and shared stages with prestigious artists like Sisters Of Mercy, Everclear, Fuel, Uriah Heep, Seether, Cherie Currie, Trapt, Bernie Torme, Wolfmother, Hardcore Superstar, Saxon, Thunder, Saliva, P.O.D, and many more. With regular appearances at Australia's favourite alternative festivals The Dead of Winter Fest and Mojo Burning, they also claimed their first UK festival with an evening slot at Hard Rock Hell festival UK in 2018.
Smoking Martha's unique blend of rock featuring Tasha's smoldering vocals and the band's captivating instrumental hooks will see the Aussie rock band elevate their own brand of high voltage with the release of 'Universe' on the 3rd December 2021 via Xelon Entertainment.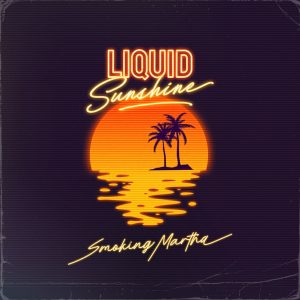 'Universe' album track list:
1. Good Girls
2. Only Love
3. I Tried
4. Wonderful Happiness
5. Liquid Sunshine
6. Intermission
7. Neon Lights
8. Ghost
9. It's A Lie
10. Wild And Free
11. In The Shadows
12. Universe
Smoking Martha is:
Tasha D – Vocals
Mick Broome – Guitar
Matty Mulheran – Bass
Jordy Poynter – Drums
Connect with Smoking Martha:
Official Website – https://www.smokingmartha.com
Facebook – https://www.facebook.com/smokingmartha @smokingmartha
Twitter – https://twitter.com/smokingmartha @smokingmartha
Instagram – https://www.instagram.com/smokingmartha @smokingmartha
You Tube – https://www.youtube.com/user/smokingmartha
How useful was this post?
Click on a thumb to rate it!
Average rating 0 / 5. Vote count: 0
No votes so far! Be the first to rate this post.
Related
About the author
Some say Yank My Doodle, It's A Dandy! is a biographical movie based on John. Some have even said that his favorite artist is Chesney Hawke! All we really know is he sleeps inside out and his hair tastes like candy floss.