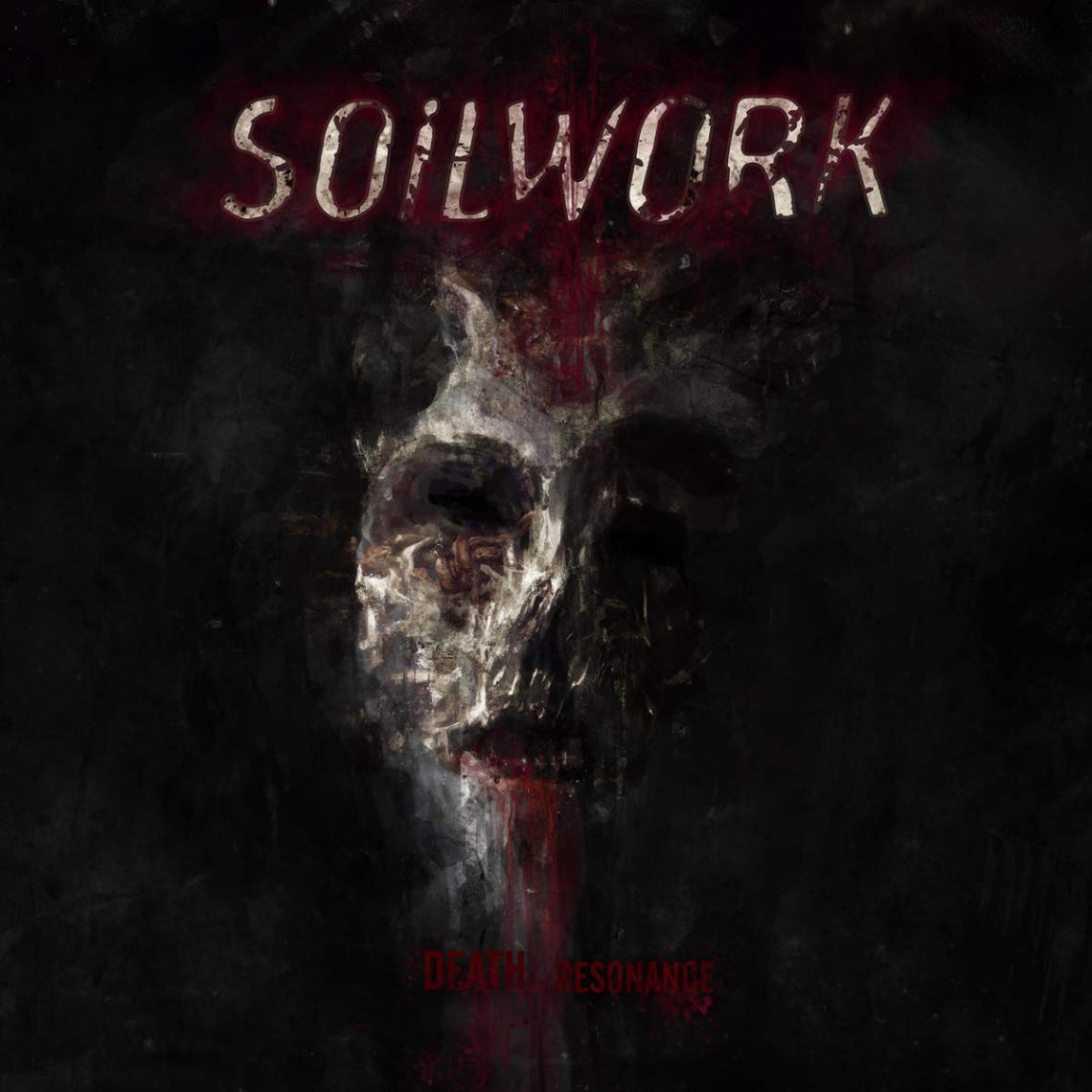 Soilwork – Death Resonance CD Review
22nd August 2016
Soilwork appear to be simply incapable of slowing down. Less than a year has passed since they released their utterly game-changing tenth album, The Ride Majestic, and they are already dropping a new album. Death Resonance is a collection of rarities and B-sides spanning from 2005's Stabbing The Drama to The Ride Majestic, and even has two brand new songs as well! The Swedes are recognised as one of the best bands to rise from the Swedish melodic death metal scene, though their sound has progressed to incorporate NWOAHM elements.
Death Resonance goes chronologically backwards, opening with the two new tracks and slamming the foot to the floor immediately. Helsinki and the title track deliver the melody-drenched excellence Soilwork have come to be known for in recent years – though they still have more than enough riff-work and bite to keep the old-school fans satisfied. Following Death Resonance we have The End Begins Below The Surface, a bonus track from The Ride Majestic. With its huge melody, massive grooves and savage, heavier sections it could be easy for the track to sound unfocused, but such is Soilwork's skill that the variety is only an asset.
The next five tracks are from The Living Infinite sessions and have been previously released on the Beyond The Infinite EP. I'm not entirely sure how Soilwork had any tracks left over from The Living Infinite sessions – for those unfamiliar with it, it is a double album containing twenty tracks in total! The highlight from these extra tracks for me is Forever Lost In Vain. Though it may be the softest from Beyond The Infinite, it makes up for its lack of brutality with its massive hooks and a more than healthy dose of Strid's stunning clean vocals.
Taken from The Panic Broadcast, Sweet Demise is one of the most versatile tracks on Death Resonance. Sweet Demise dances between melancholic atmosphere and a fast-paced, drum led groove with ease. The final five tracks, taken from the Sworn To A Great Divide and Stabbing The Drama sessions were all remixed this year for Death Resonance. All of these tracks have quite a melancholic feel to them, however, the one that masters this is Wherever Thorns May Grow. The synth perfectly highlights the sombre attitude of the song, as does Strid's softer vocals, while thepummelingg guitar work contrasts it excellently.
Throughout Death Resonance you can really feel the progression, or regression, of Soilwork's sound. Across the whole release you will be treated to the signature, groove-laden melodeath they are known for. That said, those who have followed Soilwork's progression over the last decade should have little trouble identifying which track is from which album session on the sound alone. The new tracks here are astounding, and each of the rarities would have been more than welcome on their relevant albums – such is the strength of Soilwork's song-writing. This is a must have for any Soilwork fan, or NWOAHM/Melodic death metal fan in general!
Score: 8 out of 10

Death Resonance Information
Track List:
1. Helsinki
2. Death Resonance
3. The End Begins Below The Surface
4. My Nerves, Your Everyday Tool
5. These Absent Eyes
6. Resisting The Current
7. When Sound Collides
8. Forever Lost In Vain
9. Sweet Demise
10. Sadistic Lullabye 2010
11. Overclocked
12. Martyr
13. Sovereign
14. Wherever Thorns May Grow
15. Killed By Ignition
Record Label:
Nuclear Blast Records
Release Date:
19th August 2016
For fans of…
Killswitch Engage, Scar Symmetry, Devil You Know
Check out Soilwork on Facebook, and pre-order Death Resonance here!