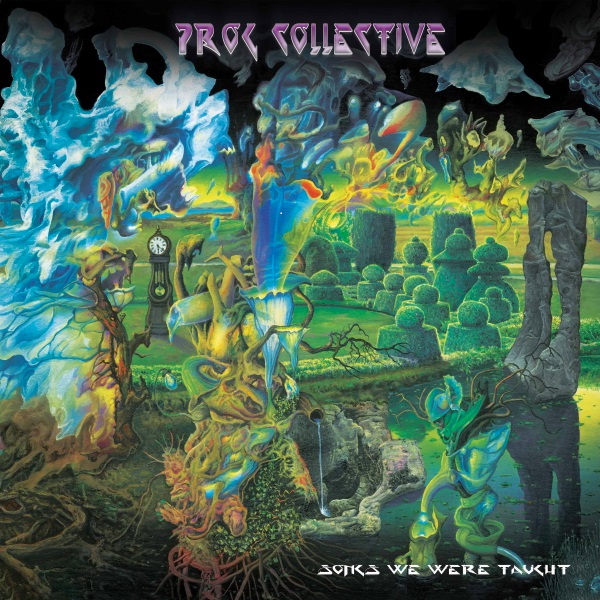 Songs We Were Taught – The Prog Collective – CD Review
14th July 2022
The brain child of Yes bassist, Billy Sherwood, The Prog Collective does what it says on the tin. It gathers together the great and the good from the world of prog rock under one collaborative roof. Indeed, over the course of ten years and four albums, the list of participants has been almost as lengthy as your average prog track. 
Album number four, Songs We Were Taught, is as implied by the title a collection of ten covers. Surprising, not many of the songs chosen are normally associated with prog rock. Wisely, most of the songs don't stray too far from the original arrangements. There's no pointless dragging it out for the sake of it. If you've heard the Neal Morse Band's take on Bridge Over Troubled Water, you'll know what i mean. 
Another Simon and Garfunkel song opens the album. Yes duo Geoff Downes and vocalist Jon Davison deliver a decent stab at The Sound Of Silence. The track gets a busier musical arrangement as you would expect. However, it doesn't sound anywhere near as grand as the superb version by Disturbed a few years back. Sometimes, less is more. 
Year Of The Cat by Al Stewart is a track that has always sounded like a prog song waiting to happen to me. Despite combining Billy Sherwood with legendary American keyboardist, David Sancious,  the result is a noodly jazz reworking that falls a bit flat to my ears.
Covers albums are usually plagued by one conundrum. There is a fine line between changing an arrangement, and getting it wrong, and playing it safe and not being brave enough to change it. Prog legend Steve Hillage and David Clayton-Thomas find themselves hitting that middle ground quite well. They tackle The Animals' classic House Of The Rising Sun. The use of psychedelic guitar sounds, and a slightly tweaked arrangement,  make it sound like a de factum prog track. 
The upward trajectory of the album continues with Ron "Bumblefoot" Thal delivering a classy reading of Caravan's In The Land Of Grey and Pink. It shows that not only is he a virtuoso guitarist, he can also deliver a great vocal too. It's definitely one of the highlights of the album for me. 
On the other hand though, there are a few tracks that, while not awful, are just a bit 'm'eh' to me. Summer Breeze and Fire and Rain are both staples of American soft rock. Both have never done anything for me in their original forms, and don't do anything here to change that. I love Roine Stolt's work with Transatlantic and The Flower Kings, but here his version of the former is disappointingly bland. 
Similarly, it's hard to make a James Taylor track exiting. Jethro Tull legend Martin Barre and Sonja Kristina add a lot of proggy noodling and atmosphere to their take of Fire And Rain. Whilst it's pleasant, it doesn't take the track anywhere new.  The album continues in the same vein with Rod Argent and Jeff 'Skunk' Baxter's take on The Band's classic The Weight.  Here, they fall into the trap of choosing  so perfect in it's original form that there's not a lot you can do with it. Consequently we get a faithful rendition just with added noodling.
In  contrast to the previous few songs, Rosalie Cunningham and Patrick Moraz's version of Cat Stevens' Wild World works wonderfully. Undoubtedly  the highlight of the album for me.  They inject a bit of pace, and a country feel to the chorus and give the song a new lease of life. It could easily have joined others in the 'm'eh' category, but they pull it off with aplomb. 
Finally, the album ends with two contrasting tracks. But both manage to hit that cover version sweet spot middle ground. Blackmore's Night vocalist Candice Night sings It's Too Late beautifully while accompanied superbly by Dweezil Zappa's understated jazzy backing. The combination of the two of them works wonderfully.
Wrapping things up, Wishbone Ash's Martin Turner and violinist Jerry Goodman manage to make Bob Dylan's The Times They Are-A-Changing sound almost festive. In a good way though! There's no bells or children's choirs present, but the warm treatment they give it instantly made me think of Xmas by the fire for some reason.  
Overall, the hits outweigh the misses on this album. Like nearly every covers albums, it's never going to be essential listening, but is a nice, inoffensive way to kill an hour when you play it occasionally. 
Score: 6/10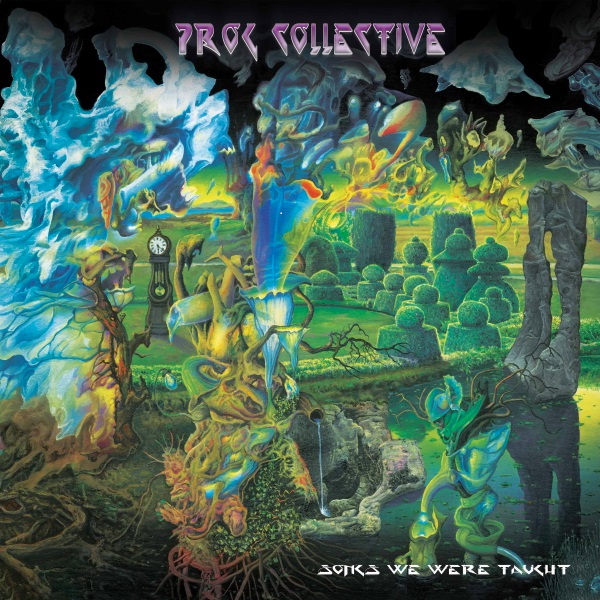 Tracklisting:
1 – The Sound Of Silence (Jon Davison & Geoff Downes)
2 – Year Of The Cat (Billy Sherwood & David Sancious)
3 – House Of The Rising Sun (David Clayton Thomas & Steve Hillage)
4 – In The Land Of Grey & Pink (Ron "Bumblefoot" Thal)
5 – Summer Breeze (Roine Stolt & Steve Morse)
6 – Fire & Rain (Sonja Kristina & Martin Barre) 
7 – The Weight (Rod Argent & Jeff "Skunk" Baxter) 
8 – Wild World (Rosalie Cunningham & Patrick Moraz) 
9 – It's Too Late (Candice Night & Dweezil Zappa) 
10 – The Times Are A-Changin' (Martin Turner & Jerry Goodman)
Label: Cleopatra
Release Date: 1st July 2022
Purchase the album by clicking HERE