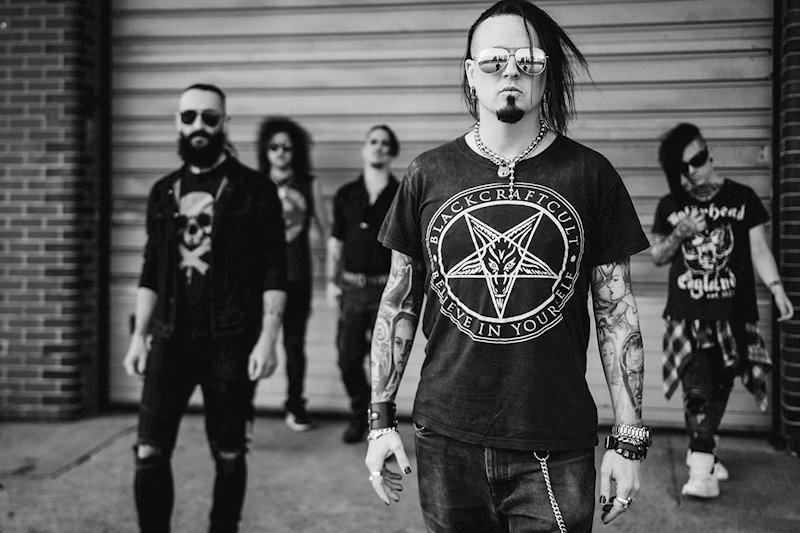 South Of Salem – "The Sinner Takes It All"
14th September 2020
0
By
Gavin Griffiths
To any artist; dropping your debut album is an equally exciting and daunting prospect, but for an unsigned metal band without potential mainstream appeal, let alone label backing, the odds on it being picked up and run with for any modicum of success is quite the challenge. That's just standard…now add to that a global pandemic with the economy in a state of recession and the live entertainment business in a state of limbo and restructure. I mean, there's up-hill struggles and then there's Takeshi's Castle up-hill struggles! Bournemouth's SOUTH OF SALEM find themselves in the latter situation, as 2020 sees them release their debut album "The Sinner Takes It All" …are they able to in fact, take it all and defy those odds? Let's pray that they can… 
As it so happens the album opens up with lead single "Let Us Prey" and as the band will admit, lyrically this was inspired by the movie "The Purge", and it's easy to see how. However, as the track came to life it took on a different meaning for the band;  having belief in yourself, and surviving in the face of adversity in the make it or break climate that is life itself and it's an encouraging, positive opener. Musically it's rich in classic heavy metal riff-work and instrumentation with additional nods to the likes of WEDNESDAY 13 in tone and ultimately, it's a promising start. 

"The Hate In Me" and "No Plague Like Home" further encourages this, with the former housing a solid dose of melodic hard rock laced with a subtle grunge aesthetic. Focusing on the world's and more so societies more, negative aspects, it challenges the normalisation of toxic influences and the affect they have on our day-to-day lives, with the help of a hook-laden chorus and a decent blues rock solo. The latter then a lovely little play on words channelling the preconception that home, or your idea of a safe space, can in fact be detrimental to you. There's something holding each and every one of us back in some way, shape or form, and we need to break free of our comforts. Its hammered home here with some traditional metal riff-work, gang vocals and another slick guitar solo…they've not put a foot wrong thus far credit to them. 
I know what you're thinking…here comes the inevitable downfall…but actually no we have the album's standout track in fact; "Pretty Little Nightmare". A death-pop ballad if you will, it combines subtle Gothic-rock elements with an almost soulful production quality…honestly the pre-chorus and chorus low key sound like a YOU ME AT SIX demo given the use of simple melody and sing-along structure. More solo, more hooks and more enjoyment in general; this is a great track. While the album as a whole is a very strong one, it is an album of two halves and the first half is superior overall. Not that anyone is knocking the latter half of the album, SOS rock right up until closing track "Dead Hearts Don't Break", but the inclusion of the ballad "Demons Are Forever" kills a little momentum. 

Sure, it's nice to have a breather track, and it's good to showcase variety in your song-writing, everyone needs a ballad up their sleeve for those emotional live moments, but while there's nothing wrong with this, its pacing is discordant with the rest of the album which quite frankly floors it from the work go. It's nit-picking but I'd have put THIS at the end of the album myself. Other than that, the instrumentation here is on point from start to finish and the solo's (Of which there are many) are delivered with a precision and passion rarely found on a debut…everything else? Well its sounding bold, confident and crisp, which isn't really surprising either given it was produced by Scott Atkins (SYLOSIS, BEHEMOTH etc). The album title might be a tongue-in-cheek play on an ABBA track, but, take a chance on me when I say South Of Salem are ones to watch when the world returns to normal. 
Album Score: 8/10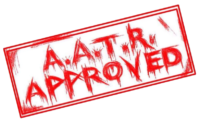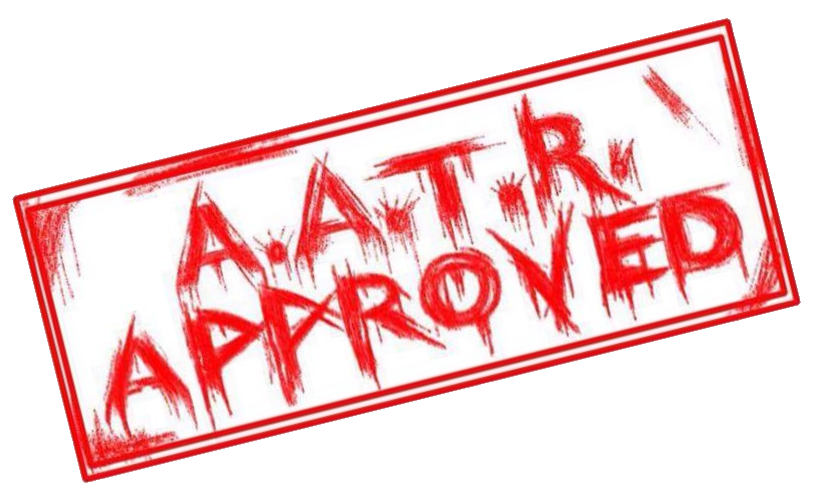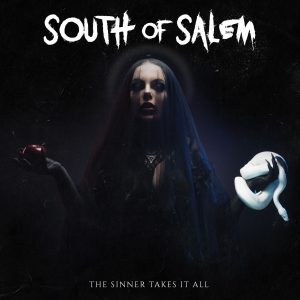 Track List:
"Let Us Prey"
"The Hate In Me"
"No Plague Like Home"
"Pretty Little Nightmare"
"Made To Be Mine"
"Cold Day In Hell"
"Demons Are Forever"
"Another Nail In My Coffin"
"Severely Yours"
How useful was this post?
Click on a thumb to rate it!
Average rating 5 / 5. Vote count: 1
No votes so far! Be the first to rate this post.
Related
About the author
Gavin Griffiths AKA GavTheGothicChav 31 Based In South Wales Favourite Bands: HIM, The 69 Eyes, Paradise Lost, CKY, Rise Against, Alkaline Trio, Type-O-Negative, Turbonegro, Depeche Mode... Enjoys: Pizza, Jack Daniel's, Comedy Roasts, WWE, Horror Movies, Sloths, Panda's, Eurovision Dislikes: The Concept Of Being "Offended", Hype, Instrumental Tracks, Interludes, Overly Long Tracks