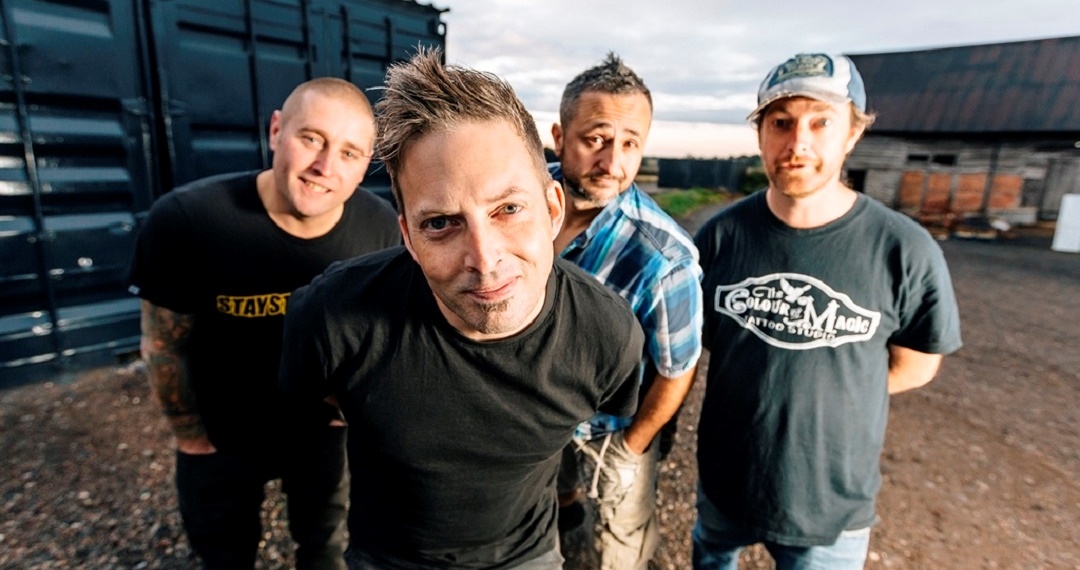 [SPUNGE] Bannermans, Edinburgh 13th October 2021- Gig Review
14th October 2021
0
By
John Deaux
An absolutely gorgeous night in the capital city of Scotland, and what better way to spend it than getting sweaty in a cavern with some god ol punk ska from the almighty [SPUNGE] and their support act Slagerij
Slagerij hail from Swindon and this was their first time in the Scottish capital and this was also the first time [SPUNGE] had been back since 2004.
The trio was absolutely on fire. They blasted their way through a 13 track, 45 minute set and looking like they had an absolute ball doing so.  it wasn't long before they had the place hopping and bopping. Especially during their interpretation of the Beastie Boys Classic (You Gotta) Fight For Your Right (To Party) which was an absolute belter.
Who would've believed that the future of punk SKA was alive in Swindon?  Check out Slagerij HERE
Now the audience (including myself) are suitably warmed up and sweaty it's time for the main event.
Ever since the release of Room For Abuse 20 +1 years ago, I've longed to see [SPUNGE] and tonight I don't just get to witness one of the best UK Punk SKA bands on the planet, but they're playing Room For Abuse from start to finish.
16 tracks of absolute mayhem including an outstanding version of the Bob Marley classic No Woman, No Cry. Of course we had to have the bonus track of Kicking Pigeons (which of course is a fan favourite). However, in honor of being back in Scotland for their only Scottish date on this run and the relentless bouncing of the crowd, we were treated to an 18th track along with audience members joining [SPUNGE] on stage for a boogie before the boys bid us a fond farewell.
Every-one in the audience left Bannermans incredibly sweaty and with cheshire cat grins. After a 20 +1 year wait to catch the mighty [SPUNGE], they sure as shit didn't disappoint. Just don't wait so long to come back to town please.
An absolute belter of a gig. A special mention has to go to the sound engineer Heff who provided outstanding sound for both bands. 
Set List
Live Another Day (Aka Track 1)
Get Along (Aka Track 2)
Break Up (Aka Track 3)
No Woman, No Cry (Bob Marley & The Wailers cover) (Aka Track 4)
All Gone Wrong (Aka Track 5)
Dubstyle (Aka Track 6)
Wake Up Call (Aka Track 7)
Disco Kid (Aka Track 8)
All She Ever Wants (Aka Track 9)
Ego (Aka Track 10)
Second Rate (Aka Track 11)
Nothing to Hide (Aka Track 12)
Go Away(Aka Track 13)
Rockabilly (Aka Track 14)
Santeria (Aka Track 15)
Room for Abuse (Aka Track 16)
Kicking Pigeons (Aka Track 17 (on the US release)
Encore
Track 18
For all things [SPUNGE], click HERE
How useful was this post?
Click on a thumb to rate it!
Average rating 5 / 5. Vote count: 486
No votes so far! Be the first to rate this post.
Related