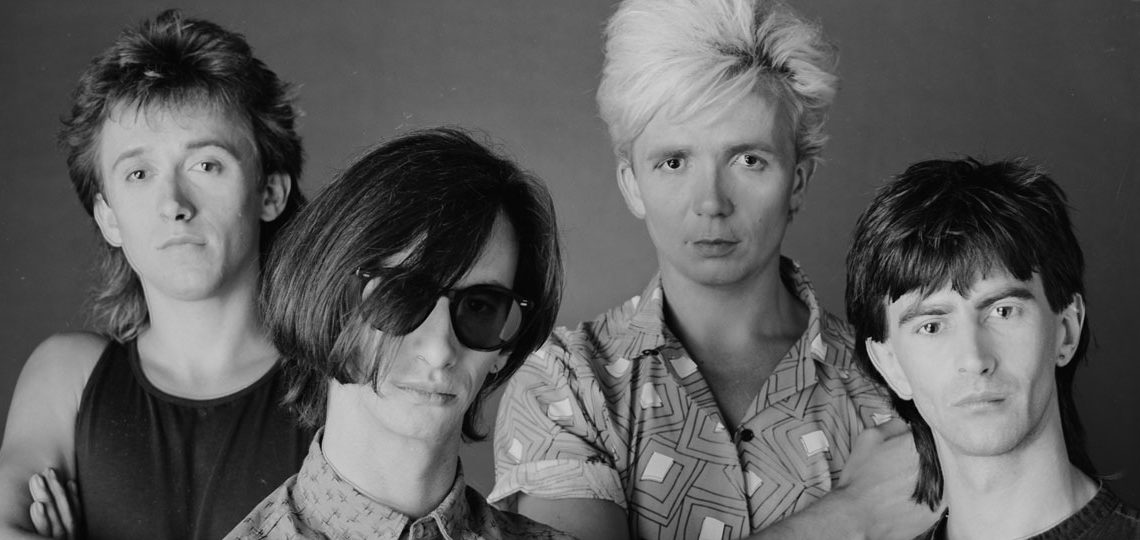 The Immaculate Fools: Searching For Sparks The Albums 1985-1996, 7CD Box Set Review
25th November 2020
If Neds Atomic Dustbin and David Bowie ever mated and had children, that union would create the Immaculate Fools.
Searching For Sparks is a behemoth of a set.  7 CDs, featuring the band 6 critically acclaimed albums (Hearts Of Fortune, Dumb Poet, Another Man's World, The Toy Shop, Woodhouse and Kiss and Punch) and a disc loaded full of live material.

Each album has been expanded upon with what can only be described as a crazy amount of B-Sides, radio edits and a couple of new recordings. 
There truly is a plethora of material for even the most ardent of fans to discover (I know I did)
Of course, the albums and bonus tracks have all been remastered. The booklet is a really nice accompaniment to the box with liner notes and rare photos, along with each album being encased in a replica LP sleeve.

This is a really nice box and a brilliant way to get all 6 albums in one handy package along with the added bonus of live tracks.
The Immaculate Fools are a band well worth exploring and this is the best place to start if you're a fan of bands such as The Wonder Stuff, Shed Seven, The Levellers, Inspiral Carpets and The Charlatans.
Score 7/10
TRACK LIST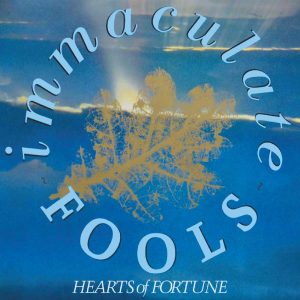 DISC ONE:
HEARTS OF FORTUNE
1. SEARCHING FOR SPARKS
2. NOTHING MEANS NOTHING
3. SAVE IT
4. HEARTS OF FORTUNE
5. IMMACULATE FOOLS
6. WHAT ABOUT ME
7. I FELL
8. COUNTING ON YOU
9. DAY BY DAY
10. WAITING
11. LITTLE TICKETS (B-side)
12. TUMBLING DOWN (B-side)
13. SAVE IT (New Recording)
14. HEARTS OF FORTUNE (New Version)
15. IN THE PALM OF YOUR HEART (B-side)
16. IMMACULATE FOOLS (Acoustic Version)
17. AS THE CROW FLIES (B-side)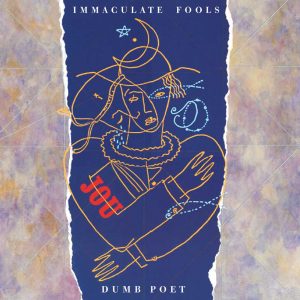 DISC TWO:
DUMB POET
1. NEVER GIVE LESS THAN EVERYTHING
2. TRAGIC COMEDY
3. ONE MINUTE
4. DUMB POET
5. SO MUCH HERE
6. WISH YOU WERE HERE
7. DON'T DRIVE HOPE FROM MY HEART
8. SHE FOOLS EVERYONE
9. PRETTY PRIZE NOW
10. STAY AWAY
11. LOVE BITES (B-side)
12. WISH YOU WERE HERE (7" Version)
13. ALL I WANT IS YOU (B-side)
14. TRAGIC COMEDY (7" Version)
15. ALL FALL DOWN (B-side)
16. DUMB POET (Live B-side)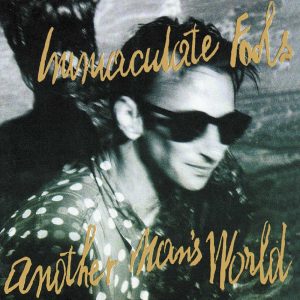 DISC THREE:
ANOTHER MAN'S WORLD
1. ANOTHER MAN'S WORLD
2. SAD
3. THE PRINCE
4. THIS IS NOT LOVE
5. BAD SEED
6. FALLING APART TOGETHER
7. COME ON JAYNE
8. GOT ME BY THE HEART
9. STOP NOW
10. FIGHTING AGAIN
11. FALLING APART TOGETHER (7" Version)
12. GOT ME BY THE HEART (7" Version)
13. THE PRINCE (Radio Edit)
14. WILL WE RISE (B-side)
15. LAST TIME I SURRENDER (B-side)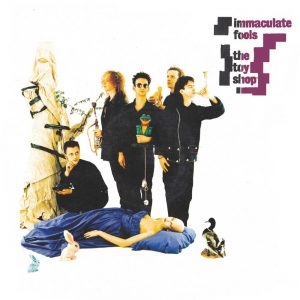 DISC FOUR:
THE TOY SHOP
1. STAND DOWN
2. HEAVEN DOWN HERE
3. POLITICAL WISH
4. COTILLAS
5. THE LEAVING SONG
6. WONDER OF THINGS
7. GOOD TIMES
8. THROUGH THESE EYES
9. BED OF TEARS
10. HOW THE WEST WAS WON
11. STAND DOWN (Edit Version)
12. THANKS, BUT NO THANKS (B-side)
13. ALL IN A DAY (B-side)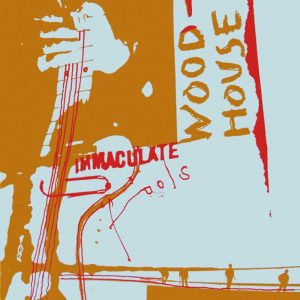 DISC FIVE:
WOODHOUSE
1. RAIN
2. SOME OF US
3. THE SHIP SONG
4. TIME TO KILL
5. PROFITS FOR PROPHETS
6. PASS THE JUG
7. RUDY
8. HOME
9. BURY MY HEART
10. WISH YOU WERE HERE
11. IF YOU GO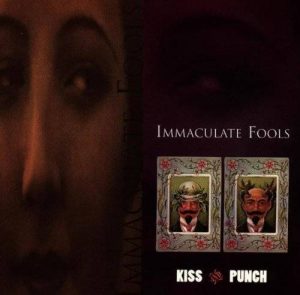 DISC SIX:
KISS AND PUNCH
1. LITTLE BIRD SING
2. READY FOR ME
3. KISS AND PUNCH
4. NO I DON'T THINK SO
5. LOVE US?
6. GOVERNMENT WALL
7. TINDERBOX
8. NO GODS, NO MASTERS
9. RAIN SONG
10. HARD PEACE
11. KILLING FIELD
12. WHOLE WORLD DOWN
13. EL AMANACER
14. NO DANCING (B-side)
15. HEARTS OF FORTUNE (Live B-side)
16. WHAT ABOUT ME (Live B-side)
17. IMMACULATE FOOLS (Live B-side)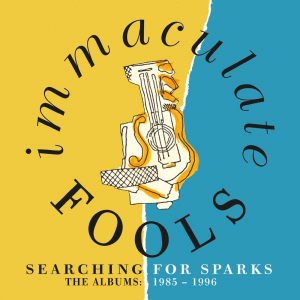 DISC SEVEN:
IMMACULATE FOOLS LIVE
1. LITTLE TICKETS (Live at the BBC, January 12th 1985)
2. TUMBLING DOWN (Live at the BBC, January 12th 1985)
3. DAY BY DAY (Live at the Paris Theatre London, September 29th 1984)
4. SAVE IT (Live at the Paris Theatre London, September 29th 1984)
5. HEARTS OF FORTUNE (Live at the Paris Theatre London, September 29th 1984)
6. NOTHING MEANS NOTHING (Live at the Paris Theatre London, September 29th 1984)
7. IMMACULATE FOOLS (Live at the Paris Theatre London, September 29th 1984)
8. COUNTING ON YOU (Live at the Paris Theatre London, September 29th 1984)
9. IMMACULATE FOOLS (Live Intro, Salamanca 1988)
10. ALL I WANT IS YOU (Live, Salamanca 1988)
11. DUMB POET (Live, Salamanca 1988)
12. HEARTS OF FORTUNE (Live, Salamanca 1988)
13. LITTLE TICKETS (Live, Salamanca 1988)
14. NOTHING MEANS NOTHING (Live, Salamanca 1988)
15. ONE MINUTE (Live, Salamanca 1988)
16. ALL FALL DOWN (Live, Salamanca 1988)
17. TRAGIC COMEDY (Live, Salamanca 1988)
18. SEARCHING FOR SPARKS (Live, Salamanca 1988)
Label – Cherry Red
Release – 4th December 2020
For all things The Immaculate Fools, click HERE and to purchase the album, click HERE