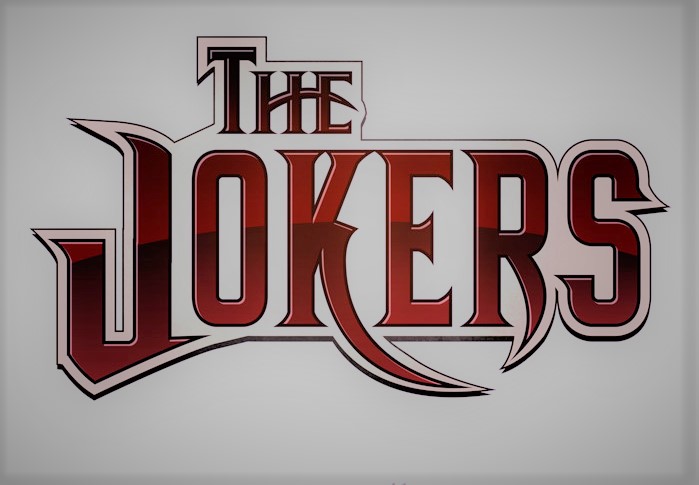 THE JOKERS UNVEIL NEW VIDEO FOR 'SILVER CITY' SINGLE
16th November 2016
CLASSIC HARD ROCKERS The Jokers release a brand new single 'Silver City', with B/side 'Summer Time', taken from their highly-acclaimed third album, 'Hurricane' on Steamhammer / SPV. 'Silver City' was recorded at Liverpool's Parr Street Studios, where it was produced, engineered and mixed by Tom Size (Aerosmith, David Lee Roth, Journey, Steve Miller Band, Huey Lewis, Mr. Big) at the Tomland Studios, San Francisco.
'Silver City' is a power-driven, hypnotic, sing-a-long rock tune with an infectious chorus and a groove you can't help but move to. The band are thrilled to premiere the song's exiting new video, with the single being released on Friday, 18th November.
Guitarist and vocalist Paul Hurst explains, 'Silver City was actually a town in California in the 1800's which was a goldmine and people went there to find their fortune in the same way as in this song: "going down down down to Silver City." In today's terms, people go to Hollywood, Las Vegas etc. looking for their fortune. The video captures our journey rising from the bottom up to the top: a journey we're still on now. The girl in the video illustrates an actual journey to a destination, with will and determination in her soul.'
'Silver City' is currently playlisted at Anfield (Liverpool F.C's home ground) where the song gets played at half-time to crowds of 52,000.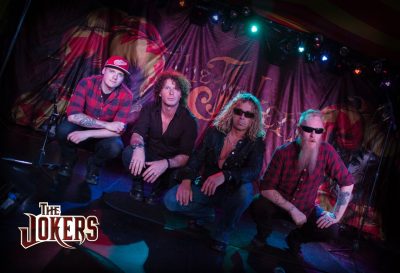 'Hurricane' (released last Autumn) was roundly applauded by Classic Rock's Malcolm Dome, who stated in the November 2015 issue that "You can tell where The Jokers get their chops, as soon as 'Run 4 Cover' dashes round the corner. It's the allure of '70's British hard rock, with occasional nods towards the previous decade. And, keeping a distinct live attitude makes 'Hurricane' an inviting breeze. The Jokers mix influences from The Faces, Humble Pie and The Yardbirds, striking a rich vein with the soul flame on 'Her Word Is Love' and the funky patch on 'She's On Fire'… These Jokers ought to be taken seriously."
After opening for Status Quo at Parc Y Scarlets Stadium in late August, The Jokers are finishing up their UK tour. 2017 dates to be announced.
REMAINING TOUR DATES
NOV 19 – The Krazy House – Liverpool
DEC 3 – The Brew – Warrington
DEC 10 – The E Rooms – Skelmersdale
The Jokers are: Wane Parry on lead vocals, Paul Hurst on lead guitar, Phil Hartley on bass, and Dan Evans on drums.
www.thejokers.com / www.spv.de