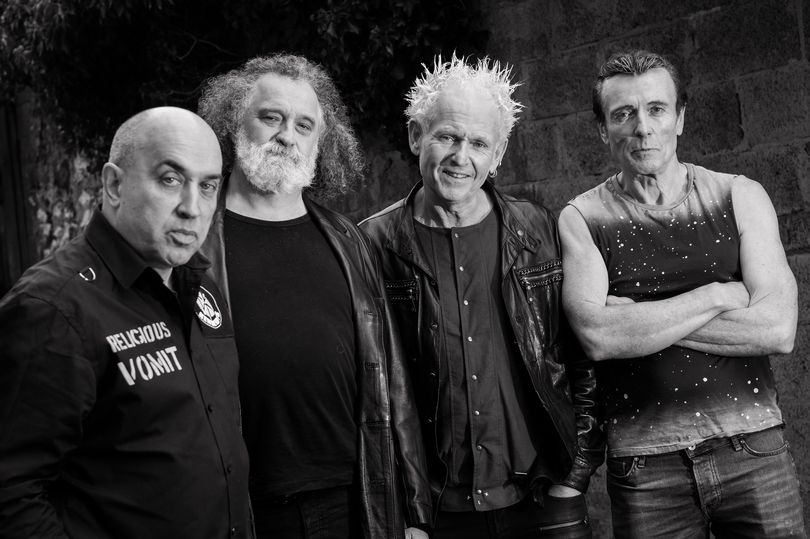 The Outcasts: 1978-85, 3CD
3rd March 2020
The Outcasts are regulars on the Punk Festival circuit, often playing Rebellion and Punk N Disorderly. It's thanks (in part) to these appearances that there's a whole new audience discovering this band. 
This 3CD digipak housing material from 1978 -1985 is a great place to start for new fans. For old fans it's a great way to finally retire the old records and gain some new(ish)material as well.
Disc 1 contains the debut album Self Conscious Over You along with 3 tracks from the Frustration E.P, side A and B from the Justa Nother Teenage Rebel single and  the track The Cops Are Comin'
Having these tracks added is superb. The original singles are worth a bit of money now so if you have them, you can put them away for safe keeping.
The 2nd CD contains the album Blood and Thunder. Again this has added tracks from singles as well as an instrumental version of Nowhere which was originally issued on a test press of the single Nowhere Left To Run. There's some blinding tracks on this album. The obvious being the single Angel Face but for me it has to be Machine Gun.  I can't actually put into words why. It just is

The 3rd and final CD contains the Peel Sessions from 1981 and 1982 and the Seven Deadly Sins 12″ single. This isn't a bad way to round off this set. Although I would've liked to see the inclusion of the Vive Lyon album. But you can't always get what you want. 
Overall, this is a great way to gain the essentials and some nice rarities. The production value is ace and the 20 page booklet is well done. 
Well worth a purchase.
Score 7/10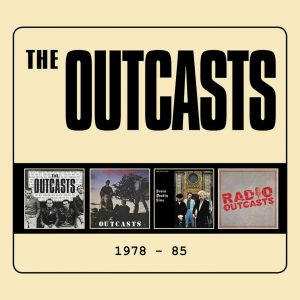 TRACK LISTING
DISC ONE
SELF CONSCIOUS OVER YOU
1. SELF CONSCIOUS OVER YOU
2. CLINICAL LOVE
3. ONE DAY
4. LOVE IS FOR SOPS
5. YOU'RE A DISEASE
6. LOVE YOU FOR NEVR
7. THE PRINCESS GREW UP A FROG
8. CYBORG
9. SCHOOL TEACHER
10. SPITEFUL SUE
11. THE COPS ARE COMIN'
BONUS TRACKS
12. FRUSTRATION
13. DON'T WANT TO BE NO ADULT
14. YOU'RE A DISEASE
(SINGLE VERSION)
15. JUST ANOTHER TEENAGE REBEL
16. LOVE IS FOR SOPS
(EP VERSION)
17. THE COPS ARE COMIN'
(EP VERSION)
DISC TWO
BLOOD AND THUNDER
1. WINTER
2. MACHINE GUN
3. SEX AND GLORY
4. GANGLAND WARFARE
(VERSION 2)
5. PROGRAMME LOVE
6. PRINCES OF OBLIVION
7. FRUSTRATION
8. ANGEL FACE
9. MAGNUM FORCE
10. BEATING AND SCREAMING
PART 1
11. BEATING AND SCREAMING
PART 2
12. MANIA
BONUS TRACKS
13. GANGLAND WARFARE (ORIGINAL VERSION)
14. NOWHERE LEFT TO RUN
15. THE RUNNING'S OVER, TIME TO PRAY
16. NOWHERE (INSTRUMENTAL)
17. RUBY
DISC THREE
SEVEN DEADLY SINS
1. SEVEN DEADLY SINS
2. THE CHASE
3. FIVE YEARS
4. SWAMP FEVER
5. WAITING FOR THE RAIN
BONUS TRACKS
6. 1969 (EXTENDED VERSION)
7. PSYCHOTIC SHAKEDOWN
8. BLUE MURDER
9. 1969 (EDITED VERSION)
10. SWAMP FEVER
(7" VERSION)
11. SEVEN DEADLY SINS (BLOOD ON THE CATS VERSION)
RADIO OUTCASTS
JOHN PEEL RADIO 1 25.5.1981
12. GANGLAND WARFARE
13. THE END OF THE RISING SUN
14. PROGRAMME LOVE
15. MACHINE GUN
JOHN PEEL RADIO 1 29.9.1982
16. WINTER
17. MAGNUM FORCE
18. SEX AND GLORY
19. FRUSTRATION
Release Date
20th March 2020
Label
Captain Oi
To purchase the album, click HERE
https://www.facebook.com/officialoutcasts/