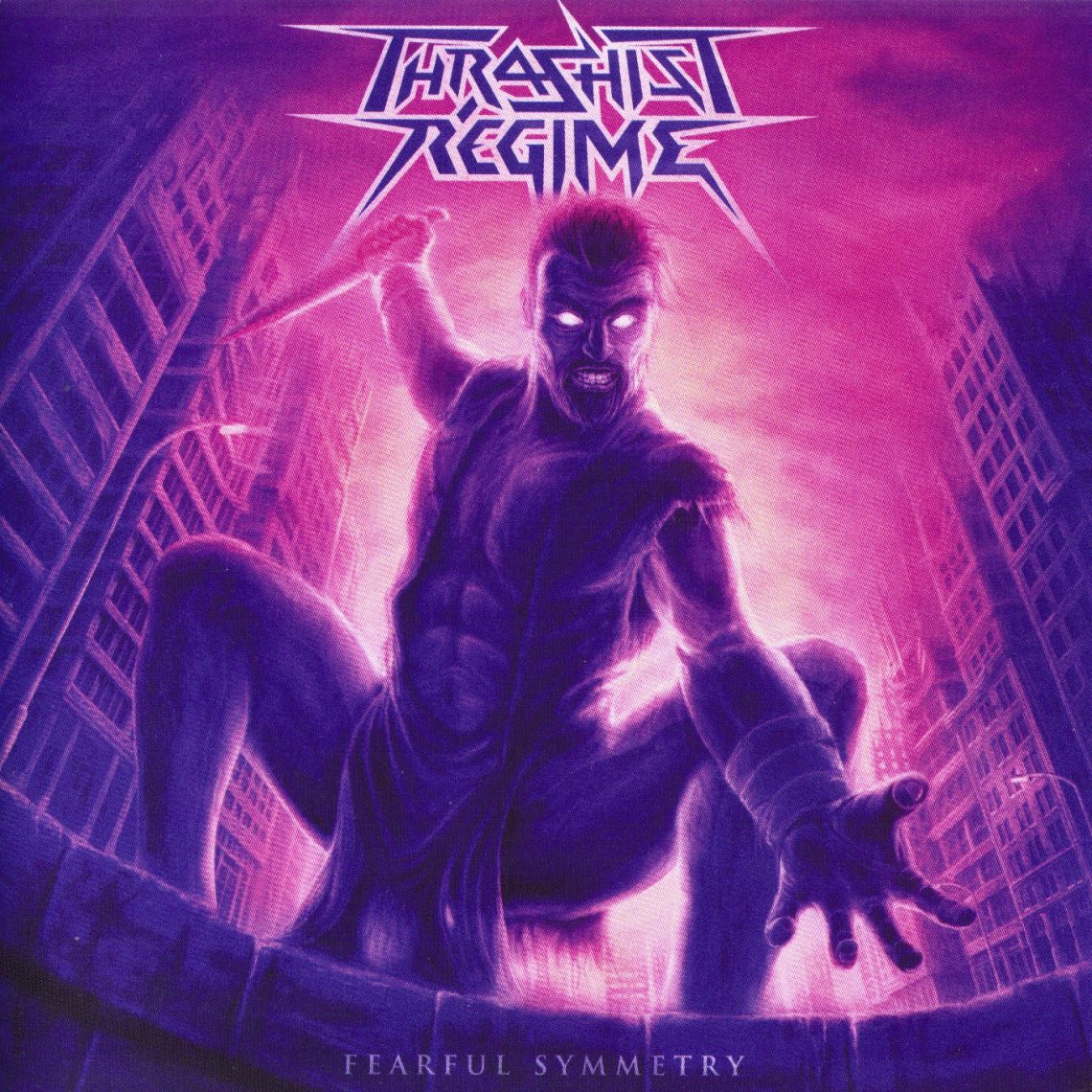 Thrashist Regime – Fearful Symmetry
18th January 2014
The UK thrash scene is in a pretty good state at the moment, with a number of the old school bands such as Xentrix and Re-Animator getting back together and touring again.
Not only that, but there is now a new generation of thrashers producing some high quality music.  Here in Scotland we have Edinburgh based Black Talon, Glasgow based Circle Of Tyrants … and Aberdeen based Thrashist Regime.
At the end of December's Xentrix gig in Glasgow, I was lucky enough to get chatting to Joe Johnston, vocalist for Thrashist Regime about the general state of UK thrash – and about his band Thrashist Regime in particular.  I hadn't heard their 2012 album, so Joe promised he'd hook me up with a copy for review.
Fearful Symmetry opens with 'Prison Break', an amazing cover of the instrumental title music from sci-fi classic, Escape From New York.  It's a great start to the album, and a very cool alternative to the classical music intros that some bands have on their albums.
Then the thrash kicks in with 'Unisol' and you know that album is going to be killer!  Fast, heavy, with some amazing guitar work, catchy riffs, and Joe's snarling vocals, this is music of headbanging excellence!
All ten thrash tracks on Fearful Symmetry are perfectly executed, with relentless speed, anger, and aggression.  The song writing is first class and the band have done a fabulous job of taking the best of the old school thrash sound while adding their own unique take on things.
Each track has something different to it, not only in terms of the tunes themselves, but with the subtle use of differing guitar sounds, effects, and  samples.  It's impossible to pick a favourite, but tracks of note include 'Hotel Terror Blast' – a track dedicated to the survivors of the Scottish Auchenblae Pub Explosion of 2009 – and 'Scavenger's Daughter' which sounds like the sort of stuff Megadeth should be doing these days.
The production is top notch too.  The contribution of each band member can be fully appreciated, and the balance between song clarity and thrashy rawness is perfect.  Not only that, but the CD comes with a fully illustrated full colour booklet, complete with all song lyrics.
If you are a fan of thrash music, do yourself a favour and help support the UK thrash scene – pick up a copy of Fearful Symmetry.  You will not be disappointed!
Score: 9 out of 10
[box_dark]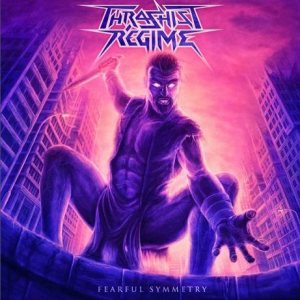 ALBUM INFO
Tracklist
01.  Prison Break
02.  Unisol
03.  The Die Is Cast
04.  Set In Stone
05.  Culture Of Vanity
06.  Hotel Blast Terror
07.  Scavenger's Daughter
08.  Apocalyptic Epidemic
09.  Vermin
10.  The Grave
11.  The Last Hunt
Release Date
2nd April 2012
Record Label
Fat Hippy Records
Website
www.facebook.com/thrashistregime
[/box_dark]