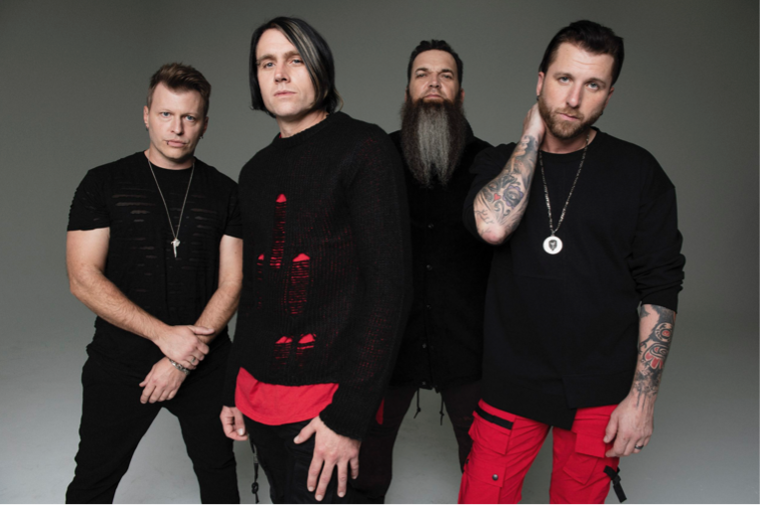 THREE DAYS GRACE – Announce 2022 UK/EU Tour!
30th March 2022
The band recently confirmed that their new seventh studio album, "
EXPLOSIONS
", will be released on
May 6th via Music For Nations
. New album "
EXPLOSIONS
" is available for pre-order on all formats
HERE
. The band's new song "
So Called Life
" is their first new original music since their Juno Award-nominated Outsider (RCA Records). The song's music video was directed by Jon Vulpine. Second single "
Neurotic (feat. Lukas Rossi)
" also gives a taste of what is still to come.
Since 2003, the band has staked a spot amongst the hard rock vanguard, breaking records, toppling charts, moving millions of units worldwide In 2015, "Human" marked the group's second straight #1 slot on the Billboard Top Hard Rock Albums Chart as well as their fourth consecutive debut in Top 20 of the Top 200. It spawned two #1 singles "Painkiller" and "I Am Machine," signalling their 13th overall and 5th consecutive number ones on the U.S. Active Rock Radio chart. Moreover, the four-piece consistently averaged a staggering 3.9 million monthly listeners on Spotify – remaining one of the most listened to rock bands in the world. In 2012, "Transit of Venus" soared to the Top 5 of the Top 200 and garnered a nod for "Best Rock Album of the Year" at the Juno Awards. The seminal 'One-X' (2006) notched an RIAA triple-platinum certification
as 'Three Days Grace' (2003)' was minted platinum and "Life Starts Now" went gold.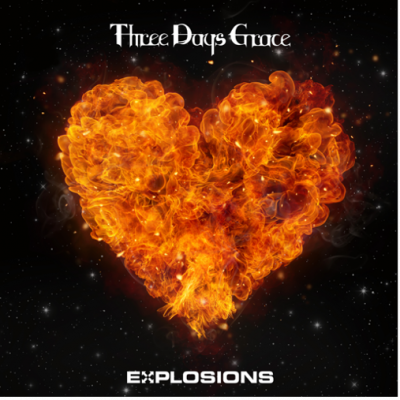 To date, their veritable arsenal of number one includes "Chalk Outline," "The High Road," "Misery Loves My Company," "World So Cold," "Good Life," "Break," "Never Too Late," "Animal I Have Become," "Pain," "Just Like You," and "Home."
 
THREE DAYS GRACE 2022 European Tour Dates:
Sept 14
 – Cardiff, UK at Y Plas
Sept 15
 – London, UK at O2 Forum Kentish Town
Sept 16
 – Manchester, UK at Academy
Sept 18
 – Glasgow, UK at SWG3 Galvanizers
Sept 19
 – Birmingham, UK at O2 Academy
Sept 21 – Cologne, DE at Palladium
Sept 22 – Hamburg, DE at Edel Optics
Sept 23 – Berlin, DE at Columbiahalle
Sept 25 – Munich, DE at Tonhalle
Sept 26 – Zurich, CH at Volkshaus
Sept 27 – Milan, IT at Alcatraz
Sept 29 – Vienna, AT at Gasometer
Sept 30 – Budapest, HU at Budapest Park
Oct 02 – Bucharest, RO at Arenel Romane
Oct 04 – Brno, CZ at Hala Vodova
Oct 05 – Prague, CZ at Mala Sportovni
Oct 07 – Warsaw, PL at Progjesja
Oct 08 – Wroclaw, PL at A2
Oct 09 – Luxembourg, LU at Den Atelier
Oct 11 – Antwerp, BE at Trix
Oct 12 – Tilburg, NL at O13
Oct 15 – Tel Aviv, IS at Holon Toto Hall
Neil Sanderson (Drums/Backing Vocals, co-founder of THREE DAYS GRACE) comments: "We love playing for our fans in Europe and the UK. The crowds are always great. After the past 2 years were thrilled to be able to tell our fans yes we really are coming and can't wait to see you. The reactions to the new songs so far have been amazing we looking forward to rocking with all of you."
FIND THREE DAYS GRACE:
http://threedaysgrace.com/
https://www.facebook.com/threedaysgrace/
https://twitter.com/threedaysgrace
https://www.youtube.com/user/ThreeDaysGraceVideos 
http://instagram.com/threedaysgraceofficial
https://www.tiktok.com/@threedaysgrace