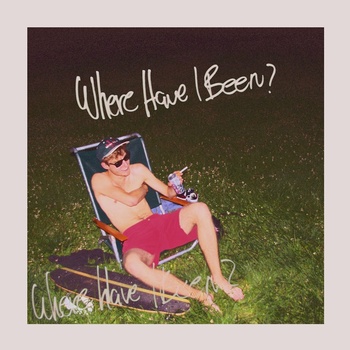 Tilde – Where Have I Been
24th August 2013
Band: Tilde
Album: Where Have I Been
Record Label: Close To Home Records
Release Date: August 12th 2013
Reviewed By: Rich Dodgin
Track Listing:
1.  That Great Lifestyle
2.  Headquartered
3.  Everything Happens So Much
4.  Interlude
5.  Bummer Vacation
6.  The One You Always Forget
7.  Bones (CD only bonus track)
8.  Gaze (CD only bonus track)
9.  Murder Your Darlings (CD only bonus track)

Standout Tracks:  Bummer Vacation, The One You Always Forget
For Fans of:  chilled out indie music
Tilde are a New York based three-piece, who play laid back low fi indie rock and Where Have I Been is their debut EP.
The CD version comes with 9 tracks of music that is perfect for chilling out to.  'Bones' and 'Gaze' are acoustic, but the other 7 tracks reminded me of some of the slower more mellow music from Sonic Youth and Dinsosaur Jnr.
The band (Artur Szerejko on bass and vocals, Juan Guerra on guitar and Gustavo Figueriedo on drums) are talented guys and and I look forward to their first full release.
If you're looking for something a bit different and chilled out, this is definitely worth checking out.  Especially as it currently available from the Close To Home Records website for only £3.99.
Score:  7 out of 10