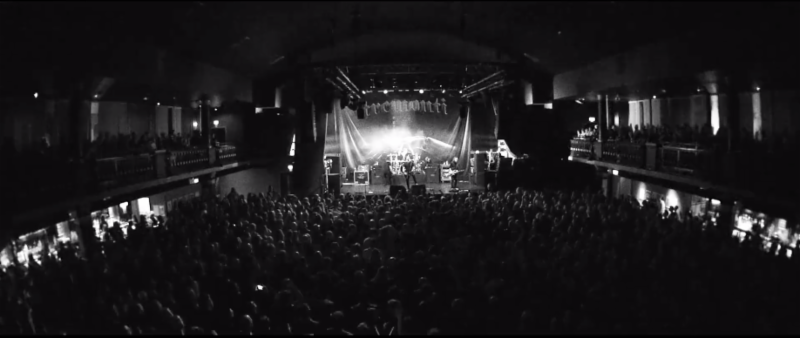 TREMONTI debuts video for Throw Them To The Lions
29th January 2019
0
By
John Deaux
Rockers Tremonti have just released a new music video for the latest single from the band's Napalm Records release, A Dying Machine. "Throw Them To The Lions" is an up-tempo metal beast, something that Tremonti has come to be known for.
Not content to sit at home, Tremonti is heading out on tour again, spending February touring the USA with their buddies, Sevendust. Fans can go to
www.marktremonti.com
for more information on the tour, VIP packages and ticket purchase links to all shows.
Released in June 2018 when it landed in the UK Top 20 album chart, A Dying Machine is the first concept album of Mark Tremonti's career. The music is inspired by a story that came to Mark while on the last Alter Bridge tour. The story takes place at the turn of the next century where humans and fabricated beings called "vessels" are trying to co-exist. The concept was turned in to a full-length novel, written by Mark Tremonti and John Shirley, to accompany the album release. Fans that still want to order a copy of the novel can go to
http://www.marktremonti.com
to purchase. The album is available for stream / download on all digital service providers via
http://smarturl.it/ADyingMachine
.
FURTHER INFO
After two decades at the forefront of all things guitar, a GRAMMY® Award win, 40 million-plus units sold between Alter Bridge, Creed, and his eponymous Tremonti, and countless other accolades, Mark Tremonti once again summited an uncharted creative peak in 2018. For the very first time, the guitarist and singer crafted an immersive concept and accompanying novel for Tremonti's fourth full-length album and first for Napalm Records, A Dying Machine. Since emerging in 2012, he and his bandmates have built the foundation for such an ambitious statement. Their full-length debut All I Was bowed in the Top 5 of the Billboard Top Hard Rock Albums Chart and Top 30 of the Top 200. The 2015 follow-up Cauterize hit the #1 spot on the Top Rock Albums chart on iTunes when it was released. 2015 saw the frontman take home "Best Guitarist" at the Loudwire Music Awards just a year removed from his 2014 "Riff Lord" win at the Metal Hammer Golden Gods. In between sold out headline gigs and festival appearances across the globe, 2016's Dust maintained that momentum. With A Dying Machine, Tremonti reaches new heights like never before.
How useful was this post?
Click on a thumb to rate it!
Average rating 0 / 5. Vote count: 0
No votes so far! Be the first to rate this post.
Related
About the author
Some say Yank My Doodle, It's A Dandy! is a biographical movie based on John. Some have even said that his favorite artist is Chesney Hawke! All we really know is he sleeps inside out and his hair tastes like candy floss.