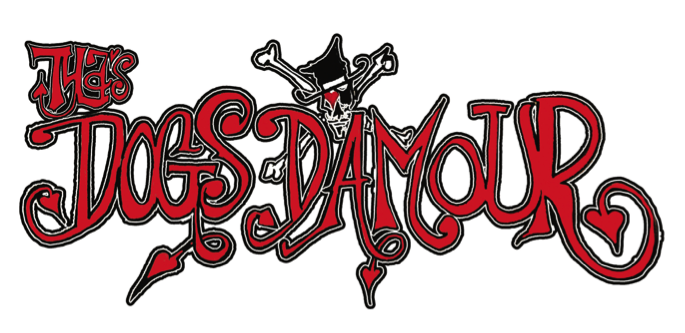 Tyla's Dogs D'Amour – New Album "IN VINO VERITAS" Out On 16th November 2018
3rd October 2018
0
By
John Deaux
2018 is the 35th anniversary of The Dogs D'Amour and despite a lifetime in the fast lane & mishaps aplenty the bands main man – singer, songwriter, guitarist and front-man Tyla – is still alive + kicking & still stirring up conflict with his art, music, live performances and writing. 
The world is f**ked but it's still a good time to be alive. A good time to say what you feel and feel what you say. A good time to say it like you mean it and play it like your life depends on it. A good time for incendiary new music. A perfect time for forthcoming album 'In Vino Veritas', released on the 16thNovember 2018.
An extraordinary response to the albums Pledge campaign has shown that Tyla and The Dogs D'Amour are very much in peoples hearts. Details of Pledge are here 
https://www.pledgemusic.com/projects/in-vino-veritas
The album is classic Dogs D'Amour. Tyla's songwriting stronger than ever and his wonderful, unique vocal delivery.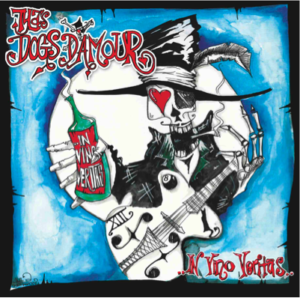 Full album tracklisting is as follows 
111
Black Confetti
Bloodline
Bottle Of Red
Everything To Me
Chicago Typewriter
I Don't Love Anyone
In Vino Veritas
Monster
Movie Star
Tyla's Dogs D'Amour also announce their blistering new single 'Black Confetti' on the 5thOctober 2018. Taken from 'In Vino Veritas', 'Black Confetti' is an unapologetic slice of classic Rock – 111% proof R&R that swaggers with style, throbs with rhythm and burns with passion. Tyla's trademark alcohol- soaked vocals majestically weave through scorching guitar solos and emotive sax. Imagine Bruce Springsteen circa 'Born to Run' writing the soundtrack to TV show 'Peaky Blinders'! 
Noon Bells Chime Gold Cannons Fire Slices Through Your Heart
Like a Razor Sharp Machete Here Comes The Black Confetti 
'Black Confetti' is available on all streaming/download platforms and as a strictly limited edition 4-song CD EP containing 3 additional, exclusive non-album tracks. The CD package will be signed, numbered and include a plectrum, badge and postcard set. Further info & pre-order at http://www.tylasarttavern.com
As a superb live act, Tyla's Dogs D'Amour will tour throughout 2018 and 2019. Confirmed dates so far are
Saturday 8thDec 2018                      The Fulford Arms, York
Thursday 13thDec 2018                   Bannerman's, Edinburgh
Tickets available from all usual outlets
Support TBC
Black Confetti is available from the 5thOctober 2018 on King Outlaw. In Vino Veritas is available from the 16thNovember on King Outlaw 
TYLA's DOGS D'AMOUR Links: 
Web: tylasdogsdamour |FB:facebook/tylasdogsdamour | Twitter: @tylapallas |ArtTavern: art&music
How useful was this post?
Click on a thumb to rate it!
Average rating 0 / 5. Vote count: 0
No votes so far! Be the first to rate this post.
Related
About the author
Some say Yank My Doodle, It's A Dandy! is a biographical movie based on John. Some have even said that his favorite artist is Chesney Hawke! All we really know is he sleeps inside out and his hair tastes like candy floss.