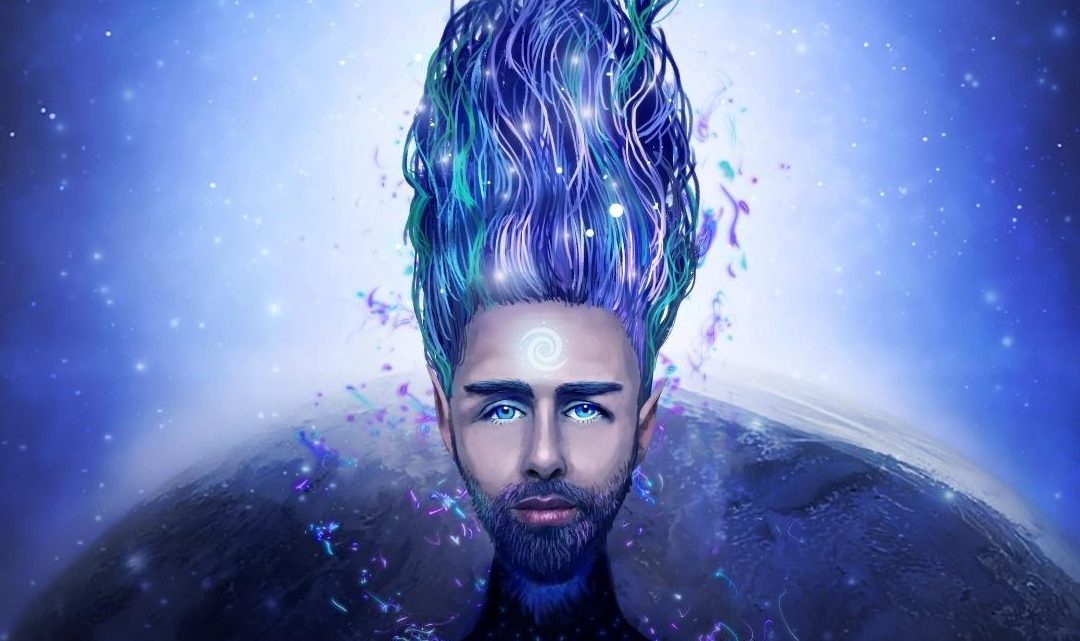 Urania Fantasia Talks Maine Coon
17th August 2022
0
By
John Deaux
Urania Fantasia describe themselves as 'Arcane Metal from the LovAnaverse Music Universe.' Or to the layman, it's symphonic cinematic metal with a twist. 
We caught up with them to discuss Maine Coon kitties

We have it on great authority that you have 2 Maine Coons.  Tell us all about them!
Yes, I have 2 Maine Coon cats – Nova and Willow . Nova as it's Native American for Little Brother and Willow because she reminds us a tree spirit. They are gorgeous cats whom are totally spoiled!  
They are absolutely gorgeous.
Do Willow or Nova have any quirks?
We are currently training to harness our cats so we can take them for a walk. The Maine Coon breed behave so much like dogs which means they often play fetch and allow you to rub and tickle their belly. 
Cats are pretty renown for not doing anything they don't want too, these guys are no exception but they do show off when biscuits are around. 
These past couple of years have been incredibly trying. How have the various lockdowns affected you? has having the cats around helped you? 
 Comforting without a doubt. They provide entertainment, joy and make the house feel like a home. We wouldn't be without them…in fact we can't wait to get more! 
More? We have some-one in the office who has 6 and that's hard enough to deal with so they say. With the various lockdowns and working from home, they've driben them up the wasll more so than usual. 
Have you always been an animal lover? Have you ever owned any exotic or different pets?
Always! Over the years I have had Dogs, Horses, Rabbits…the list goes on! You name it we have probably had it! We even had an indoor duck for some time. I had a Bearded Dragon once, and a terrapin…but you can't cuddle them like you can the furry kind 😂.
Have you ever tried to put Nova or Willow into battle dress?
Noooo…I used to do this with my Frenchie when I was younger but it's really pet specific. Our two cats would allow it for sure, but I doubt they would be happy in it 😅.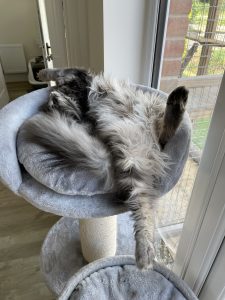 Do they like it when you practice at home?
I actually have a video of Nova cradled in my arms whilst I sing…he really loves it which is strange as he usually hates loud noises. When I record he will always come and lay in the studio with me. 
Who looks after your pet whilst you're away on tour/holiday?
It depends really…we don't trust many people so it has to work out perfectly.
Speaking of practicing, any new music in the pipeline? 
Yes! There's always bits going on with me. I'm enjoying undertaking more selective projects at the moment but I have streamlined a little bit as time has gone on. Iv got a great black/doom metal track that I'm working on as well as a few tracks for my band, Crown Solace! There are some other bits and bobs that I'm truly exited for, best place for updates though is via my Instagram. 
Have you anything you'd like to say to your fans/followers?
Just Thankyou all so far for the continued support that you have shown me in all my endeavours. I am truly grateful, but please…let's not take our foot off the gas yet 😉!
Many thanks for your time. Fingers crossed we'll get to see you live some time soon. 
For all things Urania Fantasia, click HERE