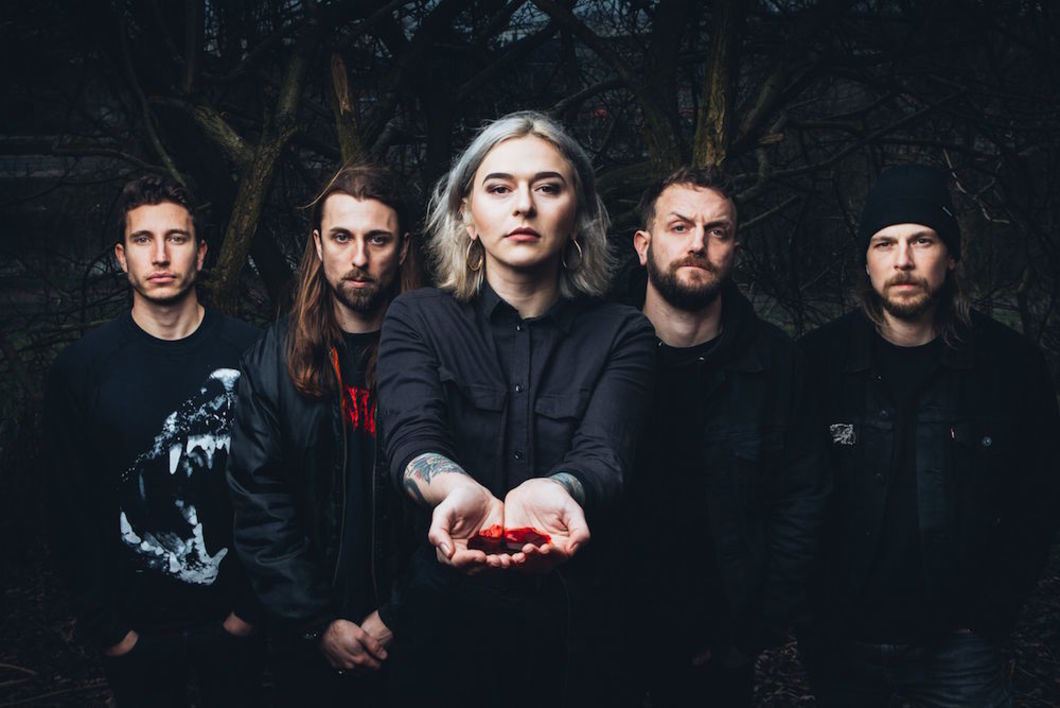 VENOM PRISON MOVE EARLY 2021 TOUR DATES TO OCTOBER NEW ALBUM 'PRIMEVAL' OUT NOW VIA PROSTHETIC RECORDS
12th November 2020
Due to Covid-19, death metal firebrands VENOM PRISON have revised their European touring plans for early 2021 and moved the shows to October. Safety continues to be of the utmost importance. Special guests remain Creeping Death and Leeched.
Original tickets remain valid for the new dates, and can be bought via http://smarturl.it/VenomPrisonTickets.
Dates now line up as follows:
04.10.21 Germany Karlsruhe @ Stadtmitte
05.10.21 Germany Hannover @ Faust
06.10.21 Germany Hamburg @ Hafenklang
07.10.21 Germany Kassel @ Goldgrube
08.10.21 Germany Leipzig @ Naumanns
09.10.21 Czech Rep Ostrava @ Barrak Music Club
10.10.21 Germany Berlin @ Cassiopeia
11.10.21 Poland Warsaw @ Pogłos
12.10.21 Austria Vienna @ Viper Room
13.10.21 Germany München @ Backstage
14.10.21 Switzerland Aarau @ Kiff
15.10.21 Netherlands Tilburg @ Little Devil
16.10.21 Germany Essen @ Cafe Nova
17.10.21 Belgium Hasselt @ Muziekodroom              
19.10.21 UK Birmingham @ Mama Roux
20.10.21 UK Leeds @ Key Club
21.10.21 UK Bristol @ The Fleece
22.10.21 UK Glasgow @ G2
23.10.21 UK Manchester @ Rebellion
24.10.21 UK Nottingham @ Rescue Rooms
25.10.21 UK London @ Underworld
26.10.21 UK Southampton @ Joiners
VENOM PRISON recently released Primeval, an 11-track album featuring re-recordings of tracks from early EPs, Defy The Tyrant and The Primal Chaos, as well as two brand new tracks. The first song unveiled was a re-working of
Defy The Tyrant
, followed by
Daemon Vulgaris
, and then new song
Slayer Of Holofernes
, a nod to the band's future direction and described by Kerrang! as, "an overwhelming torrent of riffs, and a captivating chorus that sounds like it's emanating from a lake of fire."
Since 2016, VENOM PRISON have gone from strength to strength; debut full length Animus catapulted them into the consciousness and record collections of discerning death metal fans the world over. Their follow up release in 2019, Samsara, solidified them as a serious force to be reckoned with in the world of metal, paving the way for a string of high profile shows and festival slots around the globe. On Primeval, VENOM PRISON revisit the earliest days of the band, capturing the same intensity and visceral energy they possessed from day one and adding an additional layer of sophistication to their sound by re-recording, re-mixing, and re-mastering those old favourites.
FIND VENOM PRISON ONLINE: