Witchcraft- Black Metal Album Review
30th April 2020
0
By
Queen Nikki
Sweden's Witchcraft have been a beacon for the Scandinavian hard rock scene for two decades and after a four year wait time, their sixth studio album, Black Metal is due for release on Nuclear Blast records, on May 1st 2020. Steeped heavily in 70's psychedelic rock and Pentagram-esque romanticized paradigms, their sound has found a permanent place in the hearts of many. Perhaps that is mostly due to the conspicuous vocals of founding member Magnus Pelander and the main reason behind this solo and entirely acoustic album which has been haunting me for the last few days.
I've followed Witchcraft for many years and really enjoyed their last release which was 2016's Nucleus. I wont say I was disappointed by the sudden change of pace on Black Metal, but I was however, surprised by the shift of energy produced. Considering Witchcraft began as a one man show, its no wonder that Pelander as an artist, would like to bring things back home at some point. The discomforting darkness in this seven song collection, guides the listener down a path that insinuates Black Metal has been meandering in Pelander's mind for longer than we've waited for new music from him.
The opening track Elegant Expressed Depression is exactly what its title suggests and sets the pace for the thirty minute odyssey that follows. A Boy And A Girl, albeit brief continues along the same theme, all the while, the listener could find questions in Pelander's lyrical druthers. Heavy sighs fill the long pauses between bleak statements harrowed by his beguiling natural bravado in Grow. The sixth song along, Sad Dog has a somewhat Southern Roky Erickson feel to it, allowing Witchcraft's influences to shine through the light taps of a piano key. There is a great deal of hardship noted in the final ballad, Take Him Away. The kind upstrokes act as a small distraction from the thought-provoking subject matter, while the obscurity in Pelander's vocals keeps you in a gloomy shadow, we can only guess he was trying to cast. 
I enjoyed making friends with this Album and look forward to seeing these songs performed live one day, but I can't help but feel that if a new fan listened to Black Metal I don't believe they would capture the true essence of what Witchcraft has been in the past. Magnus on the other hand, this is him, without a doubt and this bares the question as to why work hard on a solo album to only release it under the bands banner? As Nuclear Blast announced, "Now, Magnus takes Witchcraft in a brave new direction, setting forth into entirely new territory. Exhibiting the pure emotion that has always lived at the core of the band's work, by moving forward alone."  
So perhaps this is the new sound of Witchcraft? If it is, it's only you who can decide if you'll be on board with it or not.
Score 6/10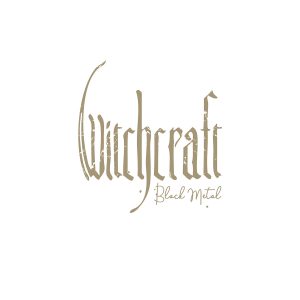 Track list:
1. Elegantly Expressed Depression
2. A Boy And A Girl
3. Sad People
4. Grow
5. Free Country
6. Sad Dog
7. Take Him Away
Release Date:
1st May 2020
Record Label:
Nuclear Blast
To purchase the album, click HERE
https://www.facebook.com/witchcraft/
Follow Witchcraft on Facebook HERE
How useful was this post?
Click on a thumb to rate it!
Average rating 5 / 5. Vote count: 2
No votes so far! Be the first to rate this post.
Related
About the author
"It does not require a majority, but an irate, tireless minority, keen to set bushfires in people's minds." Hail Satan!