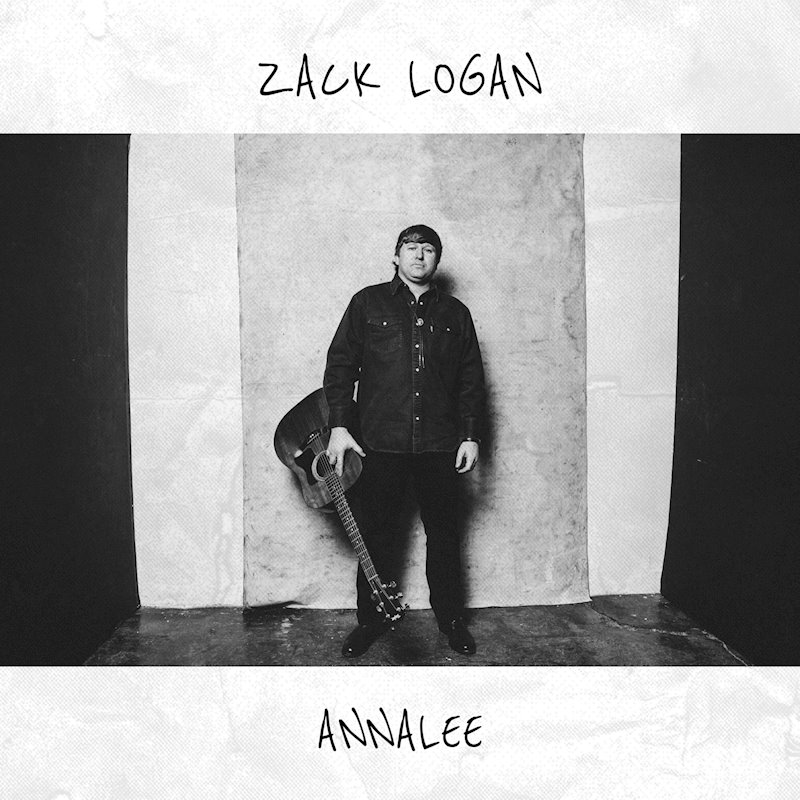 Zack Logan Joins Brent Cobb on Tour
20th July 2018
Rising singer-songwriter Zack Logan will be bringing his sweet-sounding, savvy, sincere Southern Country to Europe and the UK this September.
Zack will make his U.K. solo debut at The Long Road Festival in Leicestershire on 7th September, then play the very first HRH C.R.O.W.S. festival at O2 Academy  in Sheffield (headlined by Devon Allman, son of the legendary Greg Allman), on 9th September 2018.
Zack is also delighted to announce that he will  be joining Grammy-nominated Brent Cobb on Brent's Providence Canyon tour this Autumn, joining the tour in Dublin (4th September) and London (5th September), then from 12th September 2018 to the 18th, appearing in Cologne, Berlin, Copenhagen, Gothenburg, Oslo and Stockholm (full tour details below)
"I've been a big fan of Brent's music for a long time now," says Zack, "so I couldn't be more excited to get to join him on the 'Providence Canyon' tour this fall throughout the UK & Europe".
Born in the small town of Newton, Mississippi, Zack Logan grew up listening to the likes of John Prine, Townes Van Zandt & Robert Earl Keen. As he lived his life, Zack went on to soak up the best of the Southern sound, travelling thru Mississippi (via Tennessee & Texas) and is now releasing his own debut album Raised By Wolves: a 10-track collection of songs inspired by the singer-songwriter's own travels and experiences of people and places in the towns and states of the American South. He'll be playing this material in his sets during his UK and European appearances.
The 10-track album showcases Zack's vocals, guitar and perceptive songwriting skills, and will be released in the U.K. in August 3rd 2018. The songs cover a range of tones and emotions, from the fun of Dogs Chase Cars, with its jaunty fiddle solo, to the honest if downbeat portrayal of a small town in Home I Call a Place, and the lively confessions of Trouble Doing the Right Thing.To herald the album, Zack has released his favourite song from it, Annalee, as a single, along with an accompanying video. Annalee was recently named one of Rolling Stone's 10 Best Country & Americana Songs Of The Week.
If you're a fan of sweet-sung, sincere, insightful Country, check out the talent of Zack Logan, live on his UK and European dates, as listed below, and on his Raised by Wolves album.
Zack Logan European Tour Dates: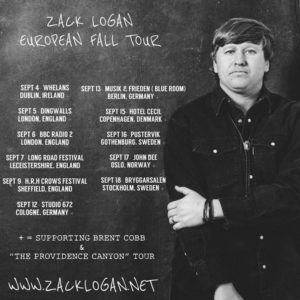 SEPT 4- WHELANS ,DUBLIN, IRELAND +
SEPT 5- DINGWALLS, LONDON, UK +
SEPT 7- LONG ROAD FESTIVAL, LECEISTERSHIRE, UK
SEPT 9- H.R.H CROWS FESTIVAL, O2 ACADEMY, SHEFFIELD
SEPT 12- STUDIO 672,COLOGNE, GERMANY +
SEPT 13- MUSIK & FRIEDEN ( BLUE ROOM) BERLIN, GERMANY +
SEPT 15- HOTEL CECIL, COPENHAGEN, DENMARK +
SEPT 16- PUSTERVIK, GOTHENBURG, SWEDEN +
SEPT 17- JOHN DEE, OSLO, NORWAY +
SEPT 18- BRYGGARSALEN, STOCKHOLM, SWEDEN +
+ = Dates with Brent Cobb
For further information, please check out Zack's website at www.zacklogan.net.