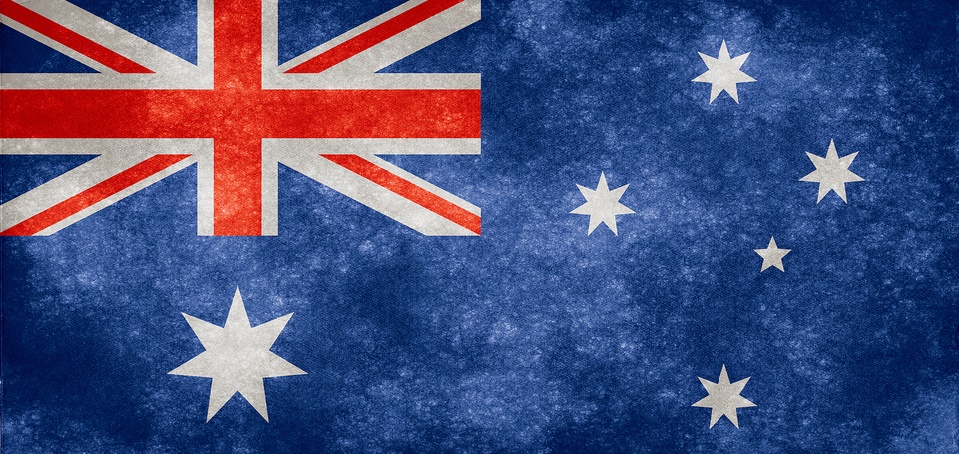 10 Australian Bands You Need In Your Life
1st February 2016
0
By
Fraser
***Edit: This post was originally meant to be published on Australia Day, but due to technical difficulties with the website (i.e. the boss broke it), it is a bit late.***
Australia Day is one of the most important national holidays in Australia, a day that celebrates the anniversary of the British Navy landing in New South Wales in 1788. Having spent a little over four months in Australia at the end of last year, I just missed Australia Day in arriving back in Scotland last week, so my celebrations are less BBQs and sunshine, more rain and crippling cold. To celebrate in my own way, I've put together a list of some of the best Australian metal bands going on the scene at the moment – but I'm focussing on the underground. Everyone knows about Parkway Drive, AC/DC, and Thy Art Is Murder, this is focussed on bands not quite in the mainstream light. As always, these are in no particular order.
1. Chronolyth
Hailing from Brisbane, this melodic death metal band are hard hitting and a fantastic listen. Death metal that is absolutely dripping with melody and crushing groove, Chronolyth are an underground entity on the cusp of breaking through. I was lucky enough to catch them supporting At The Gates in Brisbane, and they are absolutely devastating live. Do yourself a favour and grab their debut album Sovereign, and keep an eye out for their new album dropping later this year, from which the following track is taken!
2. Kyzer Soze
Another Brisbane band who I, again, was lucky enough to see support At The Gates last November, Kyzer Soze are as brutal as a nun in a blender, and have the evil to match! A death metal war machine, their debut album Ascension is not music to eat pancakes to – not unless those pancakes are made from the flayed flesh of the pious seasoned with the blood of Christ. Sheer satanic brutality in a package of excellent musicianship, buy yourself Ascension and thank me later.
3. Widow The Sea
Widow the Sea are a melodic death metal band from the beautiful Gold Coast, more akin to The Black Dahlia Murder than At The Gates. The side project of Mick Jeffery – the axeman behind alien-obsessed rising stars Aversions Crown – Widow the Sea's music is crammed with chaotic, yet mesmerising guitar work that demands your attention, and generally excellent song-writing. I was given the chance to review their debut album, Aphelion, at the end of last year, and I was blown away – these guys are a must listen.
4. Daemon Pyre
Again with the melodeath! While so far all the bands listed have been based in Queensland, Daemon Pyre can be found raging south of the border, in Sydney. I had been planning on catching these guys while I was on the East Coast, but alas the stars did not align. The closest comparison I can think of is the mighty Soilwork, but without the clean singing – whether that's the hooks, the melodic guitars, the general groove of the music or an absolute nonsense comparison from a man in dire need of a good night's sleep, listen to their self-titled debut and you be the judge.
5. Silent Knight
We're jumping across the Nullarbor now, with Silent Knight peddling their power metal wares in Western Australia. With two albums, an EP, a demo, and an excellent Europe cover under the belts, Silent Knight are making a name for themselves in their native state, and it's only a matter of time before this spreads at an unstoppable rate. Check out their newest album Conquer & Command for all your shreddy needs!
6. Wrath of Fenrir
One of my favourites from this list, Wrath of Fenrir a beautiful storm of death, black and folk metal, taking form in a Norse obsessed riff-machine. However do not brush them off as Amon Amarth or King of Asgard wannabes, there are similarities for sure, but Wrath of Fenrir are far more than carbon copies hoping to piggyback on their success – they are an entirely new beast. They made waves in their local scene in 2012 with the release of their brilliant self-titled debut, but have been relatively quiet since then. Until now. In November Wrath of Fenrir unleashed a brand new track, Gleipnir, and the promise of some new material this year.
7. Bane of Winterstorm
What was the original purpose of music, many moons ago in the lands of yore? Telling stories. Melbourne's Bane of Winterstorm embrace this concept, with each song a musical journey of epic proportions. Their debut album, The Last Sons of Perylin came in at just five tracks long, but it still was barely a kick off the arse from the 50 minute mark. A proverbial clusterfuck of genres, Bane of Winterstorm have symphonic elements, they have death metal elements, black metal, folk metal, power metal elements. They are something hugely original and an incredible listen – check out their newest EP, The War of Shadows II: Upon the Throne of Râvnöraak, which dropped in November.
8. The Seer
While waiting for At The Gates to start there set in Brisbane, I was sitting chatting to a couple of guys and they suggested I listen to The Seer. I have never been so grateful – next time I'm in New South Wales I'll buy you both a pint or six. Hailing from Newcastle, The Seer have a distinctly Scandinavian sound – balls to the wall melodic death metal with a healthy dose of symphonics. After dropping their incredible debut album Prologue in 2014, The Seer have enjoyed a plethora of gigs in New South Wales – including At The Gates and The Black Dahlia Murder last year. However, it has been years since the last released some new material… Time for a new record, lads?
9. Envenomed
Next up, we have Melbourne's finest thrashers, Envenomed. If you fused the melody of the NWOBHM with the piss and vinegar of Bay Area thrash, you'd find yourself with Envenomed. Pure, fun loving thrash metal that sounds like it's jumped straight from 1986 –  Envenomed do not reinvent the wheel, but why fix something that isn't broken? This is fun, fast, thrash metal to drink beer to, and you gotta love it! Keep an eye out for their newest EP, Reckoning, dropping Feb 5th!
10. Hollow World
Melodic death metal that is once again following in The Black Dahlia Murder's footsteps, Melbourne's Hollow World are a hugely fun listen. Brutal vocals, tight drum work and sensational riffing, complete with the excellent use of some atmospherics, Hollow World have all the building blocks you would want in a modern melodeath band. Heavy enough to bang your head with, melodic enough to keep it interesting, Hollow World have released two EPs – 2013's Beneath the Frozen Sky, and The Wrath Kept Within, which dropped in July just past. Check them both out!
How useful was this post?
Click on a thumb to rate it!
Average rating 0 / 5. Vote count: 0
No votes so far! Be the first to rate this post.
Related
About the author
This bearded wildman from North of the wall survives the harsh ever-present winter of Scotland on a healthy diet of thrash, death metal and beer.