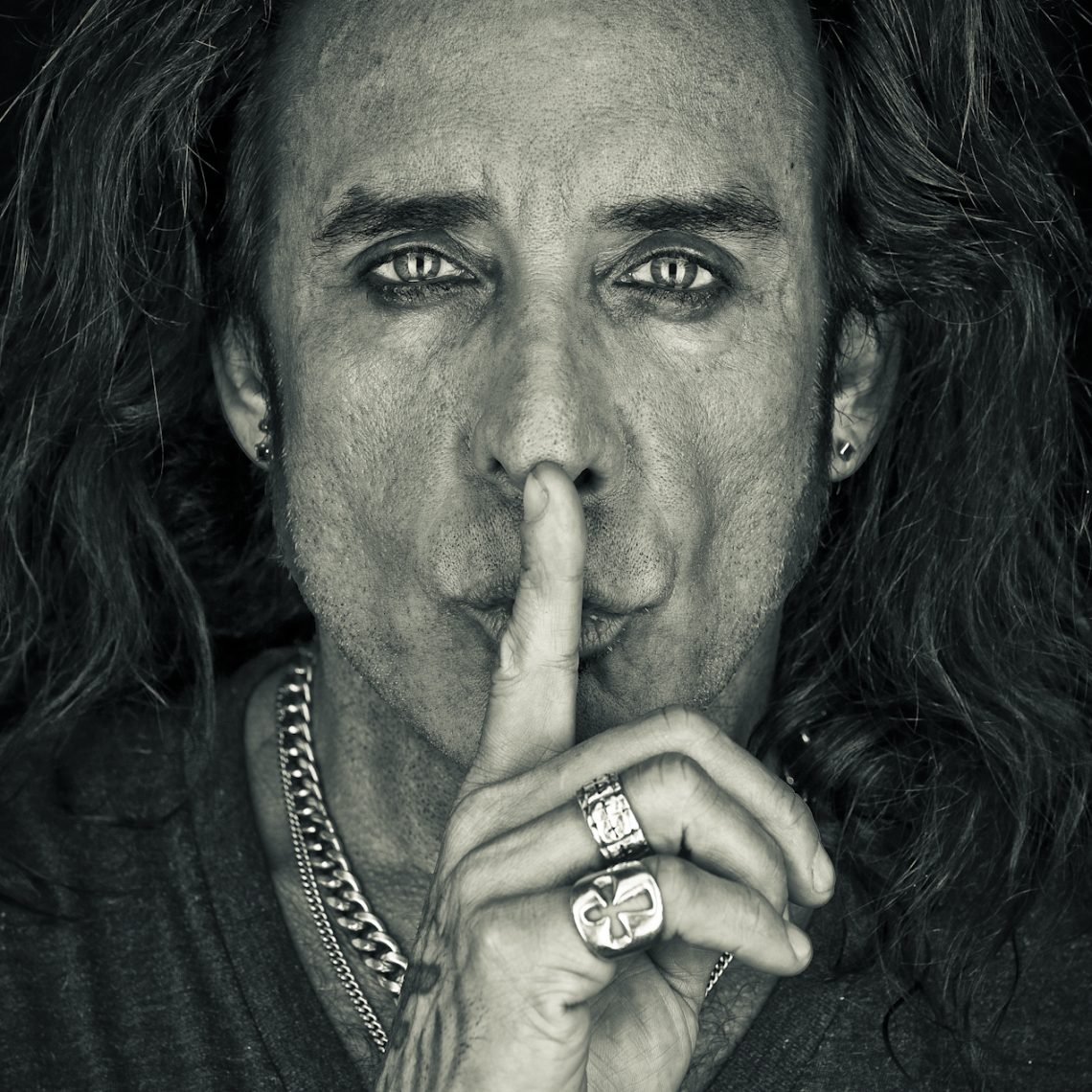 Marco Mendoza (The Dead Daises & Thin Lizzy) – Interview
2nd February 2016
0
By
John Deaux
Marco Mendoza has a rock n roll resume that most musicians only dream about.
From the collaborating with Right Said Fred right through to working with Ted Nugent, Neal Schon, Whitesnake & Tim "Ripper" Owens to name but a few.

Marco is a formidable musician & we were lucky enough to catch up with him on the eve of his Edinburgh show which unfortunately coincided with another musical legends death, Mr. David Bowie.
AATR – Thanks for taking the time out of your busy schedule to talk to us on this sad day. Another legend shuffles off this mortal coil. At this rate there won't be any one left who wakes up, with their middle finger in the air & questions the system (chuckles)
Marco – Yeah, it's like we've become conformist. Those guys were there from when that nebulous was moving, when that energy required the balls & the courage to stand up for something. I came after, so for me to even have a career, I feel privileged.
I talk a lot about the attitude of gratitude. Here I am I'm in Scotland & being allowed to come here & play my music. I'm not getting rich off it but they're asking me to come here & play my gigs. So I come from a different place. One of 'let's not rock the boat, lets come together, do what we have to do & maybe through music share a little bit of our philosophy & energy.'
In my mid 20's I hit a wall where I was so strung out on heroin & cocaine that I had to wake up as there was no doubt in my mind that I wouldn't be here. I feel as tho I was literally inches from death. Physically, mentally, emotionally& spiritually.
So having come from that to where I am today, I really have nothing to complain about.
You know, yeah the system is fucked up, the politicians are full of shit, yeah we're all getting ripped off as we're in the land of fucking consumerism everywhere we go around the planet & we're so like sheep. But having said that if I'm ever given the opportunity to get to a place or certain level of 'I know who I am, I know what I like, I know what I don't like but I'm going to speak my words & share my opinions without being disruptive', because I'm lucky to be here man. I'm not like these other cats who are sadly not with us anymore who don't have that power anymore.
AATR – Let's be honest here Marco. You are at that level. You are what's known as a living legend. You've had the kind of career that other musicians would kill for. You've been fortunate to play with David Coverdale, Ted Nugent, Jimmy Bain etc
Marco – Wow, I'm flattered.  I don't think of myself that way at all. Maybe I need a manager to kinda put that into my brain & say "wake up Marco" (laughs).
If I can make a difference. I'll tell you the gig last night (Chesterfield) gave me chills. It was very clear in my mind why I'm still here doing what I'm doing after so many years of struggles. I've had great fortunes & great misfortunes. I've been to the peaks, I've been to the valleys but since I got sober I make that decision & I love it. I love the ride, I love the rollercoaster, the uncertainty of it all & the challenges that come before you also & you still have to get up on stage & share your music that's what I love. Last night was an unbelivable gig. We had a great turn out to see my solo material. I don't have anything new to share. The albums are a few years old as I've been busy with The Dead Daisies, Thin Lizzy, Whitesnake etc, that my solo career has had to go on the back burner. I've been immensely flattered that people have shown up to support MY music. The spirit in that room last night was just so in place. We paid tribute to Lemmy, Jimmy Bain & people we have lost along the way & we thank them for their work. As opposed to being somber, you need to remember that they had a great life. I'm sure they'd want to be celebrated & have people have a good time than be sombre.

This morning I woke up to the news that Bowie had passed & he was very inspirational to me.  He was like a butterfly to me. The way he'd re-invent himself & not compromise to his pop sensibilities or acceptance. When you hit the pop market the industry want you a certain way & he didn't compromise & that to me is a true artist. He was the Picasso of frikkin music to me.
So when I woke in Chesterfield this morning after having a fantastic show, this for me, & I can only speak for me, I had a bit of a spiritual awakening at the gig & realising that these pioneers are leaving us. That is when I realised that I had to pay attention to my career & the artistry of what I do. I've been putting it on the back burner to be honest. I get courted by these big projects & you have some big guns in these bands. I'm not complaining. I've some great rides with The Dead Daisies, Thin Lizzy, Whitesnake, Ted Nugent, Neal Schon & Dolores O'Riordan of The Cranberries that you become part of a machine but you're not guiding the machine, I'm not flying the plane, I'm more like one of the propellers (laughs).
So when I'm doing my own show I always try to get the best musicians I can whether I can afford them or not (chuckles) & that they support me in my vision that I want to get across musically & the message I want to share with the audience. So I'm pretty much flying the plane & its beautiful when you find other elevations.
This is the 1st time I've played Scotland as a solo artist so I'm really excited & to be honest, yes I want it to be succesful & everyone is happy so I can come back, but my sole purpose is to exchange a message so if 3 people are there or 300 it'll still be the same message. (there was around an 80% turn out)
AATR – You've had an illustrious career so far. What's in the pipeline for you this year?
Marco – I've talked to a couple of labels in a very serious way about a solo album & they're very interested. so my profile is working & it's been growing a little bit. On their end it's all about making a few bucks which is fine, whereas on my end it's all about sharing another chapter of my music & journey.
The Dead Daisies are going into the studio at the end of January & this year is going to be an exciting year for the Daisies.
AATR – Last year was a phenomenal year for the Daisies
Marco – This one is going to be a better one for a lot of reasons that I can't talk about right now.

We've been invited on a couple of huge runs & management are trying to work out the logistics & schedules etc.
AATR – Does one of them involve a big boat with a number of rock acts?
Marco – Well we are doing that & we may do the Kiss thing again. We're lucky as Kiss have been very supportive to us. Paul Stanley & Gene Simmons know the game well & are really good friends of ours, plus they like the music.  I believe that's still open & I hope they don't change their mind & go else where.
There's a couple of other big things in the works too which will happen.
AATR – Who has been the most fun to gig with?
Marco – I get asked that question a lot & I really cannot compare. There's been a lot of different energies over different times of my life. Every gig, project, band or recording I've walked away thinking that it's been a beautiful experience. There are some moments in there that are crazier than others but they're all highlights.
How can I compare my time with Ted Nugent who I consider to be the ultimate rock n roll guitar player of all time. The man is a legend who is still around & who's touring this year. The reason why I say that is not just because I respect him as a person, a father, a dad & as a human being, but he's out there to make a difference & I love that.  The man has the balls & the celebrity to say what he believes in & screw everyone who doesn't like it.
He's a guy who keeps the torch lit in the lighthouse & we need cats like that. I love that I got the chance to share time with him, his music & his stories. He's been around since '63/'64 & he's played on the same stages that all the big names have. He's had Aerosmith, Def Lepperd, Scorpions, Thin Lizzy, Journey, WhiteSnake & Styx etc. They've all opened for him. Ted has been the epitomy of rock n roll for many years to me.
How can I compare my time with him to my time with David Coverdale? It's like chocolate & strawberry. They're all great.
David is another cat who I consider to be a great artist. He's all passion, mind, body & soul goes into Coverdale.He's very meticulous. He knows exactly what he wants & is very picky which is something I learnt from him as he gets something that works. It's all really well thought out & really well planned.
Then there's my time with Thin Lizzy, Neal Schon, John Sykes, Blue Murder, Bill Ward, there's so many.
Who was more fun? They were all fun (laughs)
AATR – How did the solo career & tour come about?
Marco – Back in 2005/2006 I was approached by Serafino Perugino of Frontiers Records who had heard me sing some of the Glen Hughes parts with David Coverdale when I was still in Whitesnake. Up until that time no-one knew I could sing or even had a voice. So I was asked to put out a solo album. At that time my solo project was a latin, funk, jazz fusion kind of thing which I'm still very proud of. It's very special & the musicianship is from another place. So I told him right away about this project. He told me they were doing melodic rock but they wanted to be the ones to market & put it out for me.
This went on for about a year & I was really keen to do my latin, jazz, funk thing. He kept calling & every time he called he had better ideas, & then he added a financial incentive & it kept growing & growing. I then get a call from Ritchie Kotzen who had been asked by Frontiers to get in touch as they wanted to put us together for this project. I'd always wanted to work with Ritchie, so we met up & right away we had ideas & started writing. It was a collection of songs that had Ted Nugent, Steve Lukather, Doug Aldritch, Brian Tichy, Tommy Aldrich, Steve Weingart & my son playing bass on there which was an incredibly fun project. We put out the album Live for Tomorrow in 2007 & then I got really busy with Thin Lizzy, then I came home & got busy with Neal Schon & then with Delores of The Cranberries.
In 3 years I hadn't supported the album enough which is my bad as I should've done that & found the time to do it. But in my mind it wasn't a priority & it was just an album I had put out.
To cut a long story short I got a call from a promoter in Italy who said that they really love the album & would like for me to go out & play 20 dates in Italy & it was a great run. I got to see parts of Italy that I had never seen before. That kinda got the spark going.
I wanted to do a CD release party in LA as I hadn't done it. So I put a show together in LA & had some of my friends come down. I had Kenny Arnett playing drums. Steve Wieinhart play keyboards & Steve Lukather & I couldn't find a guitar player. I knew some cats that could come in & play a few songs but didn't want to be part of the house band so I couldn't find a solid guy I could call. Somebody recommended Soren Anderson. I had seen Soren play when he came to LA for the NAMM show. I saw him & thought 'WOW that guy can frikkin play'. He was singing & playing all styles, had a great look, had the right spark & looked like a star. So I called him just to feel him out purely from a personality point of view & let's just say that we hit it off. He's an absolute sweetheart & said 'Marco I'd love to work with you in any capcity.' So I was like OK let's talk business, how much do you want to get paid?  'Don't worry about it. I don't care.  I want to play with you & I want to share the music.' That really meant alot to me as I identified with that as I'd done that for years & years. People abused it but so what, I'm still here. So that was really cool & Soren became my go to guy in Europe. Since then I've turned him on to Glenn Hughes & Glenn absolutely loved him, & even tho right now he's touring with Doug Aldritch, Soren has been Glenns guy but I got him now (laughs). I got him back & we're having a blast. He's my partner & he knows what I want instinctively musically. There's a lot of mutual respect there & he's ultra supportive. I know he's got an ego, we all do, but he reigns it in & says 'Marco, what do you want me to do. I'm here?'
It's like having a canvas that's wide open & using Soren & Pino Liberti to color it in.
Actually Pino was the drummer on the Italian run. He's a very solid & cool guy, a monster on the drums & we have fun.
The other thing is that the guys get to shine. The only thing I ask is that they support me when I'm doing my songs as I'm all about the songs, the melody & the lyrics. We all know we can play & we all get our little chances to show that.
I'm very blessed.
AATR – Thank you again for taking the time out to have a chat. It's been an absolute pleasure.
Marco – Thank you man, if it wasn't for people like you then we wouldn't be able to do this. It's the press that keeps our name out there so thank you.
AATR – Enjoy the show.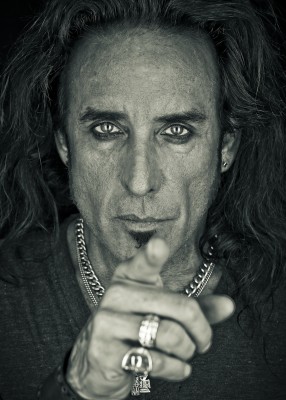 How useful was this post?
Click on a thumb to rate it!
Average rating 0 / 5. Vote count: 0
No votes so far! Be the first to rate this post.
Related
About the author
Some say Yank My Doodle, It's A Dandy! is a biographical movie based on John. Some have even said that his favorite artist is Chesney Hawke! All we really know is he sleeps inside out and his hair tastes like candy floss.