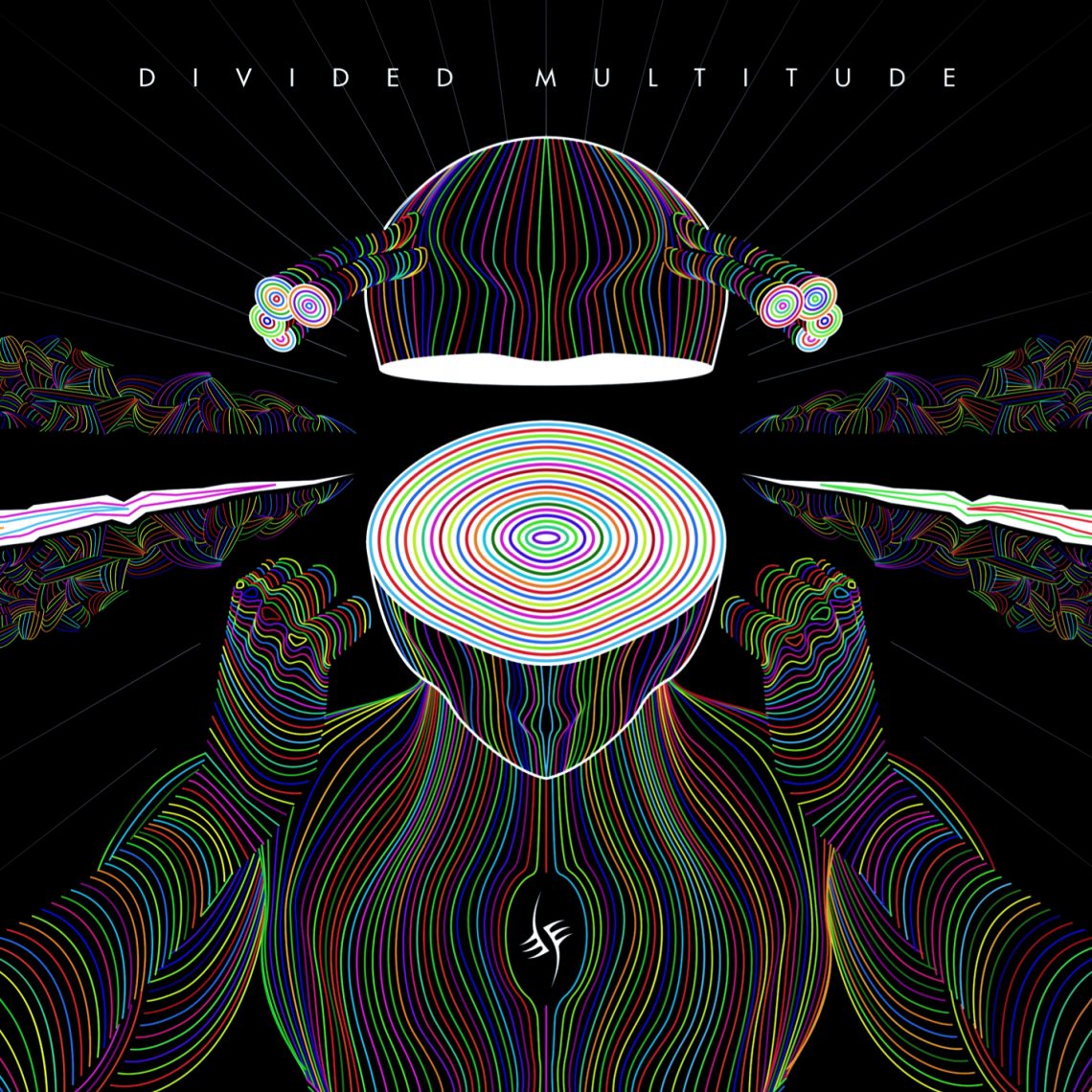 Divided Multitude – Divided Multitude – CD review
2nd February 2016
20 years on & still making amazing albums.  Divided Multitude are back to celebrate their anniversay with their 6th & self titled album.
The album kicks in with Immortal which features some of the heaviest riffing the band has ever produced & a vocal performance from Christer Harøy whose growls compliment Sindre Antonsens dulcet tones perfectly.
This album is more progressive than their other outings & the pedagogy idea of teaching.

Every track on this album evokes a sense of musical fun, which for a band that is celebrating 20 years is an achievment in itself.
You can tell that this band has enjoyed making this album & it shines through.
Guitarist Christer Harøys solos are so incendiary there is sure to be a fire extinguisher on stage to make sure he doesn't catch fire. What I like most about his playing is it's understated & when he does play 40,000 notes a second, it's done tastefully & not just because he can. It actually adds something to the song.
Eskild Kløften keyboards invoke early Dream Theater which is no surprise as they're one of the bands main influences.
Anders Vinjes drums pound along & have such a mean sounding groove that it's hard to keep your head still.
The stand out track for me is Demise. It's a great slice of how to be heavy yet still keep the melodic sensibilites.

With it's soaring refrain & mind numbling controlled keyboard & guitar duet it made the hairs on the back of my neck stand on end, & in my book that's a sign of a great song.
To say that this is the bands best work so far is stating the blindingly obvious. They have never sounded so good.
The whole album is genuinely sublime & it sounds superb, especially when cranked to 11.
The album was produced by the band themselves & mixed by Jacob Hansen who has done a fantastic job.
For fans of Evergrey, Dream Theater, Fates Warning, Symphony X, Shadow Gallery, Ayreon & Threshold
Released: 4 December 2015 via Fireball / Indie / Soulfood & available from iTunes/Amazon along with good & bad record stores.

Just purchase yourself a copy. It's PROGTASTIC
Tracklist:
1. Immortal
2. Closure
3. Only For You
4. Sacrificed
5. Proud
6. Demise
7. Redefined
8. How Many Tears
9. Depth
10. Seal Of Faith
Total Running Time: 62:40.
Band Members
Christer Harøy – Guitar
Anders Vinje – Drums
Rayner Harøy – Bass
Eskild Kløften – Keyboards
Sindre Antonsen – Vocals
Score. 8/10