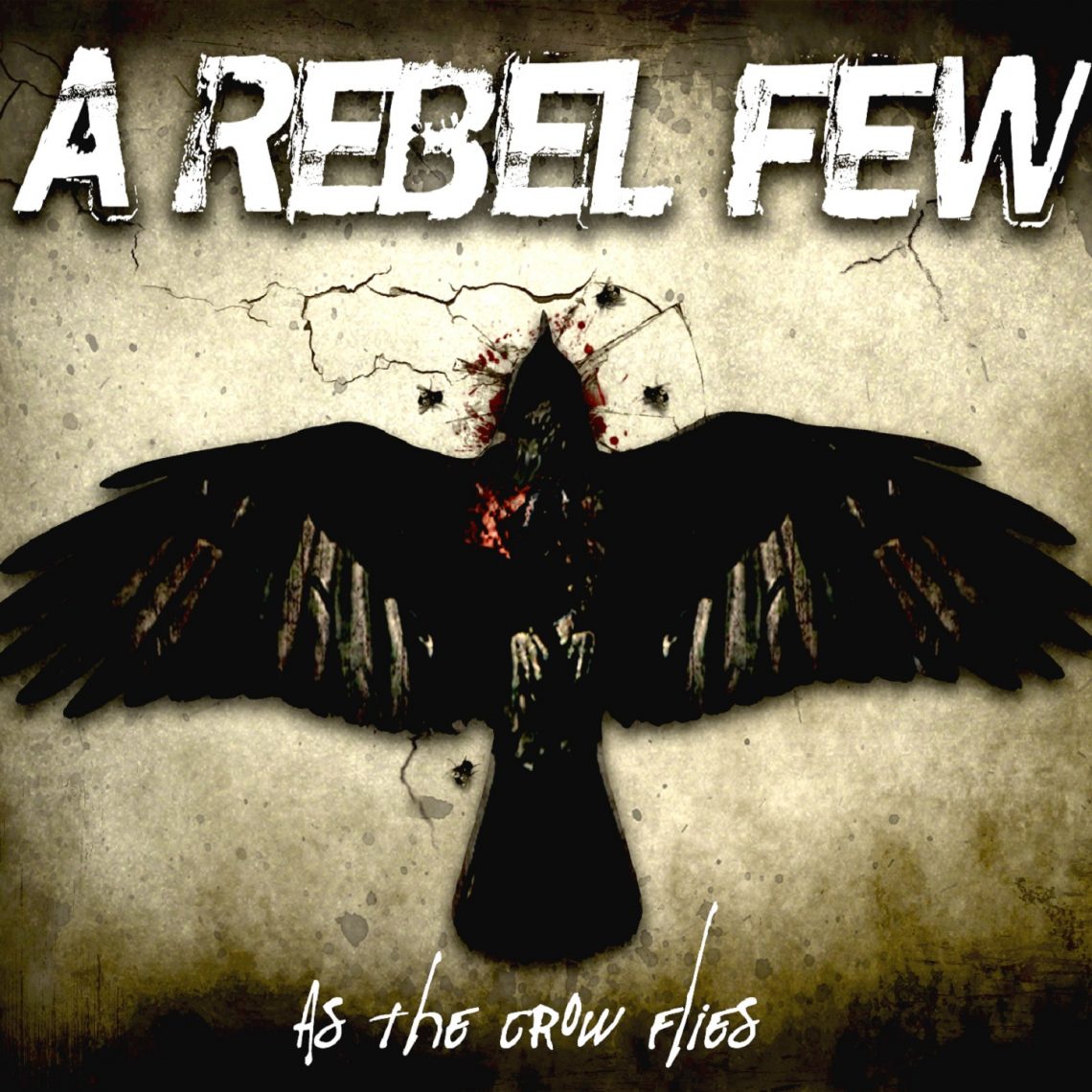 A REBEL FEW – As The Crow Flies – CD Review
17th May 2016
From the ashes of West Memphis Suicide comes A Rebel Few from Cambridge,Ontario Canada.
Produced by the mighty Sterling Winfield (Pantera, Damageplan, Hellyeah, Texas Hippie Coalition) and mastered by Howie Weinberg (Rush, Aerosmith, Van Halen, Beastie Boys, Pantera) you would expect this album to be something special & incredibly hard-hitting. Well my friends, expect away. Because it bloody well is.
This album has some serious groove & heavy southern riffage. Nothing is over played & it would be so easy to do so with this record. But every track is like being in a jail cell with a guy called Bubba.  You're getting pounded for 40 minutes straight.
"We've always been seen as the black sheep and proud of it because we never liked the notion of simply conforming to what society has had us believe to be "normal". A Rebel Few is badge for all those who feel abandoned by societies "standards" and are looking for refuge. A place where they belong and find strength in like-minded souls." says vocalist Chris Raposo.
I could rave about this album more. But judge for yourself. I've already bought my copy.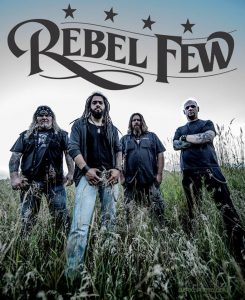 For fans of Black Stone Cherry, Texas Hippie Coalition, Down & available here
Track List

1. Born Again
Album Length: 40:36
Members
Chris Raposo (Vocals-Guitar)
Barry Martin (Guitar)
Chris Spiers (Drums)
Adam Shortreed (Bass)
Score 8.5/10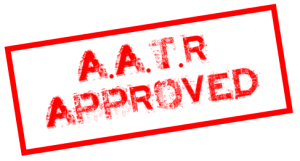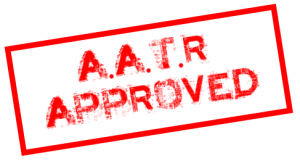 Cambridge, ON's A REBEL FEW announce they will be performing Ontario dates this summer, which will include a fundraiser / benefit show on May 22nd in Kitchener, ON to help the victims of the Fort McMurray wildfires.

Upcoming Show Dates:
May 22 – Dallas Nightclub – Kitchener, ON
Jun 25 – Lions Park – Brantford, ON
Jul 1 – Eastside Bar & Grill – London, ON
Jul – 2 – Fitzrays – London, ON
Jul 15 – SPOT 1 – Brampton, ON
Aug 12 – Riffs Music Lounge – Woodstock, ON
Sep 16 – Hespeler Legion – Cambridge, ON