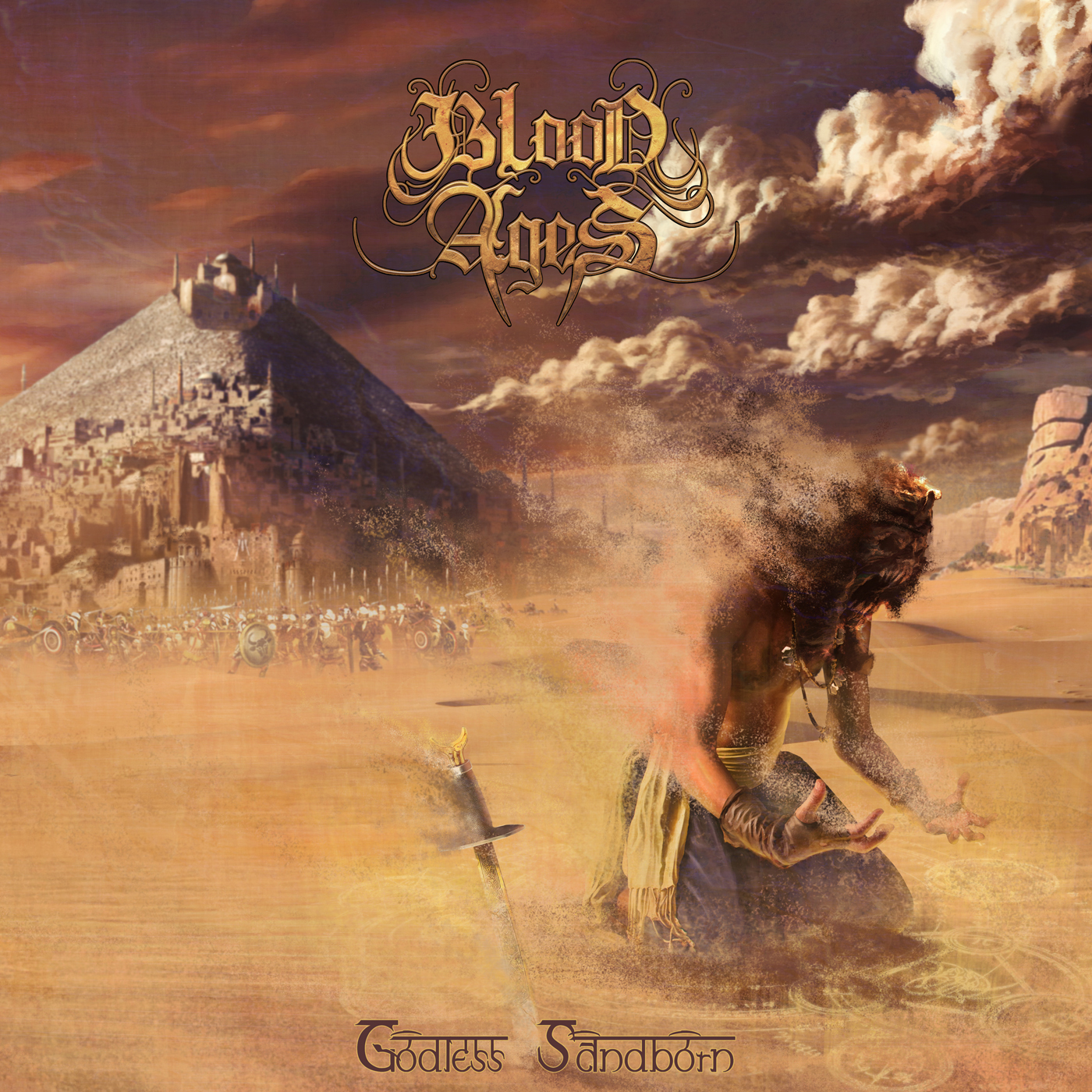 Blood Ages – Godless Sandborn CD Review
18th May 2016
0
By
Fraser
When asked to picture particularly "metal" countries, France is not one that springs to mind. The metal exports of the UK and the USA, of Germany and Scandinavia, are well documented and well loved. But you would be hard pressed to mention any French bands with the same kind of recognition as Kreator or At The Gates – aside from, of course Gojira. This is not to say that there isn't any good French metal, only that it isn't getting as much recognition as metal from other countries. But here we find Blood Ages, flying the flag for French death metal.
The Toulouse based quintet are gearing up to release their sophomore album, Godless Sandborn, later this month through Mighty Music. Godless Sandborn is an interesting beast, pure death metal in its core, but flirting with deathcore, melo-death and folk metal influences. The bulk of the album is cranium destroying death metal, with the standardised blast beats, chainsaw riffing and death growling, but peppered throughout we find almost folky, atmospheric guitar parts adding to the medieval feel of the lyrics, we find riffs on the slightly more melodic side, lending more to an influence of Soilwork than Deicide, and we find meaty breakdowns that will level a mosh pit.

There are a few real standout tracks on this album. The first we come to is He Who Came To Defile The World, a speedy, decimating riff-machine that will bang heads. The tempo changes in the vocal delivery here are really interesting, and the blasting drums relent only for a short, slow breakdown, before the speed picks up again. Backstab is an eight-and-a-half minute slab of sheer excellence. The wails at the start sounds almost Middle Eastern, leading into a ritualistic chant and some melodic, atmospheric guitar work. This ominous atmosphere builds for several minutes, allowing a welcome moment to catch a breath before growled vocals and hook filled riffs burst into the forefront. The most interesting track on the album, Backstab is simply excellent. The Ritual: Soil of the Crawling Chaos is a complete riff-fest – fast, heavy, and meaty, this is death metal done right.
Armed with new, interesting ideas, Blood Ages have crafted a sound that feels fresh and exciting, but is still true enough to the old school so not to alienate the purists. I feel the band are still finding their feet, still carving out their niche and honing their sound, but if Godless Sandborn is anything to go by, Blood Ages are onto a winner.
8/10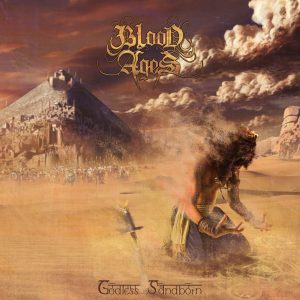 Album Info
 Track List
1. Amongst Ashes
2. Beast Within
3. He Who Came To Defile The World
4. Crown Collector
5. From The Void To The Throne
6. Backstab
7. The Ritual: Soil of the Crawling Chaos
8. Collapse
9. Beyond the Gates of Madness
10. Maze
Release Date
27th May 2016
For Fans of…
Carnifex, Decapitated, Kataklysm
How useful was this post?
Click on a thumb to rate it!
Average rating / 5. Vote count:
Related
About the author
This bearded wildman from North of the wall survives the harsh ever-present winter of Scotland on a healthy diet of thrash, death metal and beer.