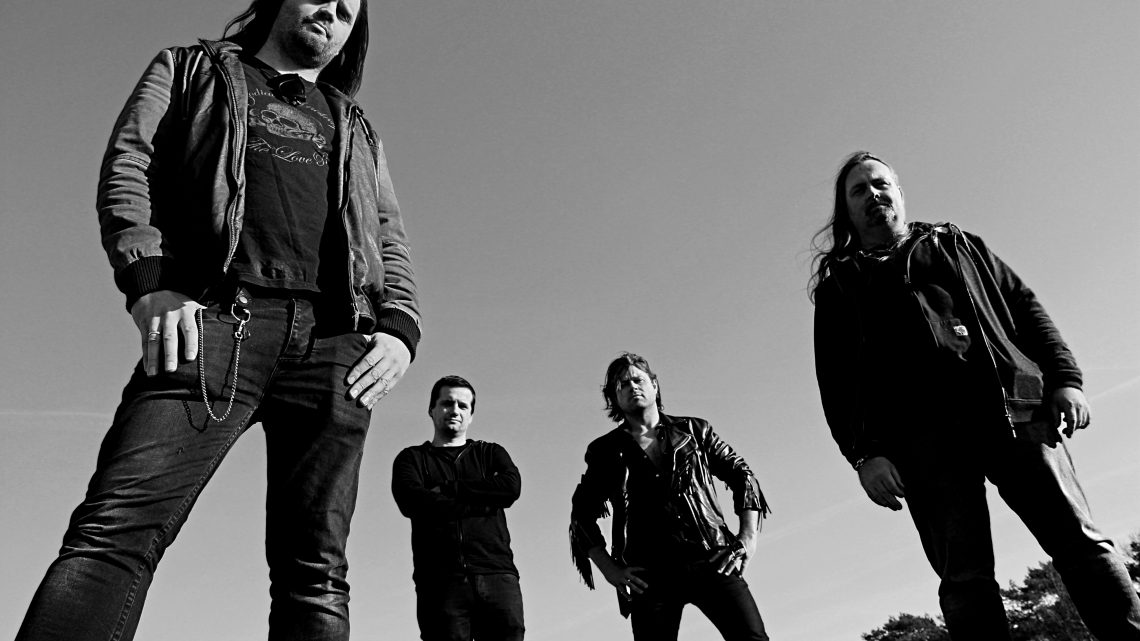 AATR Premier – ANOXIA "Take Down The Mountains" official video
20th January 2022
0
By
John Deaux
"I know your rehearsal facilities are shut down, all your concerts and festivals are canceled and the society is in total lockdown due to COVID19… But hey, how about writing a face-melting new heavy metal single, record it and send it to me ASAP?" said Anoxia's Label CEO in early spring 2021.
The words from the CEO and the challenge became an instant catalyst and a well-placed adrenaline injection for the band who was semi-hibernating due to COVID19 restrictions. Lars (Vocal/Guitar) elaborates: "It was indeed a kick in the ass for the band and the whole process of creating the song was absolutely magic. A song that really represents what we stand for as a band and we're damn proud of it. The song – and video – really reflects our frustrations in those dark times both as a band but also as frequent concert and festival guests and I believe many will identify themselves with the lyrics".
Due to lockdown the song was recorded at several locations with help from sound-techs and longtime friends of the band Simon J. and Ole W. B. Mix and master was done by the great Jacob Hansen (Pretty Maids, Mercenary, Volbeat, Dizzy Mizz Lizzy). Enjoy Anoxia's first release since 2019… "Take Down The Mountains"!
Line-up:
Lars Frederiksen – Vocal / Guitar
Claus S. Nielsen – Guitar
Allan Nielsen – Bass
Søren Frederiksen – Drums

Webshop:
https://targetshop.dk/vare/anoxia-to-the-lions-cd
https://targetshop.dk/vare/anoxia-a-lapdance-for-the-devil
Web:
How useful was this post?
Click on a thumb to rate it!
Average rating 0 / 5. Vote count: 0
No votes so far! Be the first to rate this post.
Related