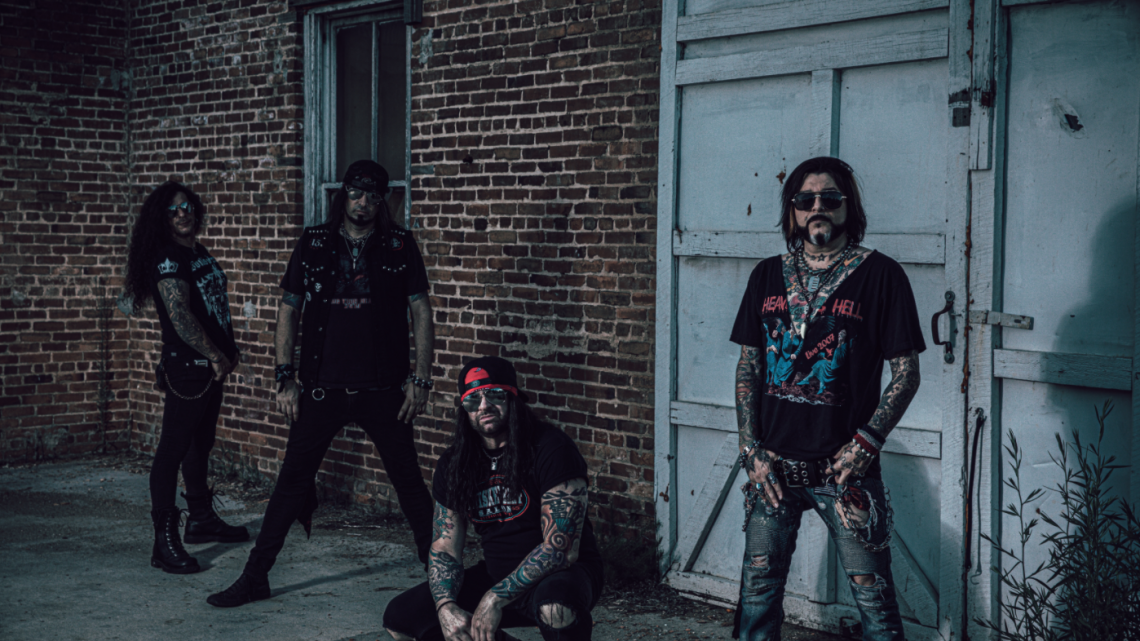 AATR Premier KICKIN VALENTINA – "War" official video
15th January 2021
On January 15th, one week ahead of the release of their new album, American hard rockers KICKIN VALENTINA release the new video and single "War". Bringing forth the most anthemic side of the band, "War" is an infectious-chorus, catchy-riffing song that sums up pretty well what the album upcoming "The Revenge Of Rock" is about.
Vocalist "D.K. Revelle comments: "The message behind "War" is… mouths start wars… and the outcome ain't pretty". A strangely actual lyric content, almost like a prophecy.
KICKIN VALENTINA plays loud unapologetic rock n roll. In January 2021 the American band will release their 3rd full-length album "The Revenge of Rock" worldwide on Mighty Music/Target Group. The album was once again produced by Andy Reilly (UFO, Bruce Dickinson, Cradle of Filth) at Muse Productions in Atlanta, and Mastered by Maor Appelbaum (Faith No More, Sabaton, Halford) at Maor Appelbaum Mastering in CA. "We are really proud and excited to introduce this full-length album. It's the most diverse KV album so far." states guitarist Heber Pampillon.
"The Revenge Of Rock" will be released in digital, LP, and CD formats by Mighty Music on January 22nd, 2021.
Line-up:
D.K. Revelle: vocals
Heber Pampillon: guitar
Bass: Chris Taylor
Drums: Jimmy Berdine
Webshop:
https://targetshop.dk/en/kickin-valentina
Web: