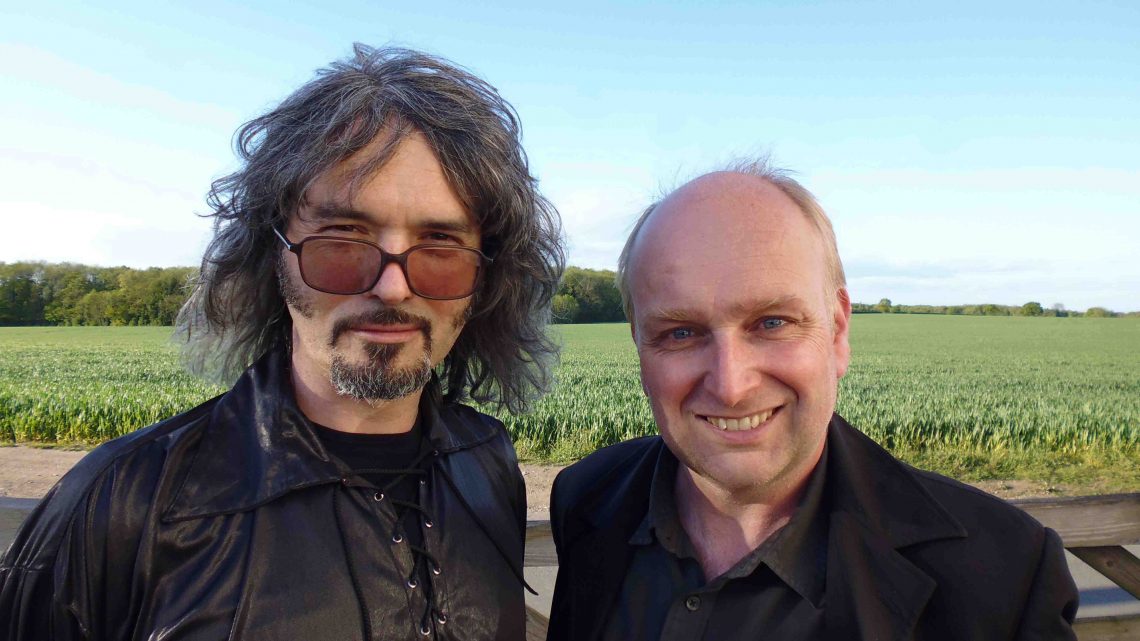 Mark from The Pocket Gods discusses his cat Fluffy Minton
15th January 2021
We caught up with Mark from Cult indie band Pocket Gods for a chat about his feline
At all about the Rock, we consider ourselves pet lovers, which is why we want to know all about yours! 
We have 1 cat called Minton so I guess this is a "Minterview!" actually his full name is fluffy Minton. The name is taken from Trumpton as there is a character called Chippy Minton. It's quite funny being at the vets and they call out his name: "Fluffy Minton!"
We've had him since he was young about 6 years ago. He's a killer. We live in the middle of the Hertfordshire countryside and it's like Cat Disneyworld for him with wildlife everywhere.
What is the weirdest thing your pet has done or what's the weirdest thing you have done with your pet?
As well as the usual cat stuff like sleeping in bags and boxes he actually loves sleeping on Lego sets the kids have made it's like he seeks out the most uncomfortable thing to sleep on.
What is the best trick Minton  can do?
Well I guess dragging a full grown (dead) Grey Squirrel through the cat flap was mightily impressive.
This past year has been pretty manic, so you've no-doubt, like the rest of us, spent a lot of time at home. How has Minton helped being at home for you? Have they been comforting, or have they just been driving you nuts?
It's "bother that cat" a lot of times going through the rubbish, vomiting mouse guts, putting muddy paw prints on my new song lyrics but we have 3 young kids who love him to bits and he's the most awesome cat ever with kids – since they were little they've been putting him in prams, picking him up, playing with him and he's so gentle with them and just lets them get on with it!
Have you always been an animal lover? 
Yes! I've always loved animals. I had a dog when I was a kid, she was a cross breed called Sophie but I loved her to bits. Since then as I moved around a lot doing music, I haven't had any pets until I met my wife who already had 2 cats, Poppy And Vincent who I grew to love but sadly are no longer with us. Vincent, I remember used to love playing with my guitar strings especially when trying to put on new ones!
Are you one of those people that puts your pet into costumes? 
Nope. My eldest daughter would love to and put him on a lead and take him for a walk.
Do they like it when you practise at home or has your pet had any influence on your music? Do they seem to prefer any particular genre of music more than another?
Minton hasn't really shown an interest in my music but I've recently watched an old episode of Tales Of The Unexpected where a cat turned out to be the reincarnation of the composer Franz Liszt – I'm kinda hoping that as he's black and moody that Minton is the reincarnation of Joey Ramone!
Who looks after Minton  whilst you're away on tour/holiday?
Our good neighbours – they also have a cat called Gabby whom Minton goes to see every morning after breakfast. She, I think is playing it very cool!
Speaking of practising, any new music in the pipeline? If so when is it due and what can your audience expect?
We have our new single out called Searching For The Divine it's one of our best and most poppy of songs which is about the search for God, Love, Truth, The Light and all that is good in the world. I really think we need that now. Pets are great for putting us in that feel good frame of mind.
Q: Have you anything you'd like to say to your fans/followers?
Keep on keeping on, spreading love and good deeds this is what the world needs right now.
Thank you for your time Mark, it's been a blast
Cult Indie band The Pocket Gods release their new single Searching For The Devine.
Out now via Nub Music
www.twitter.com/thepocketgod
www.facebook.com/thepocketgods