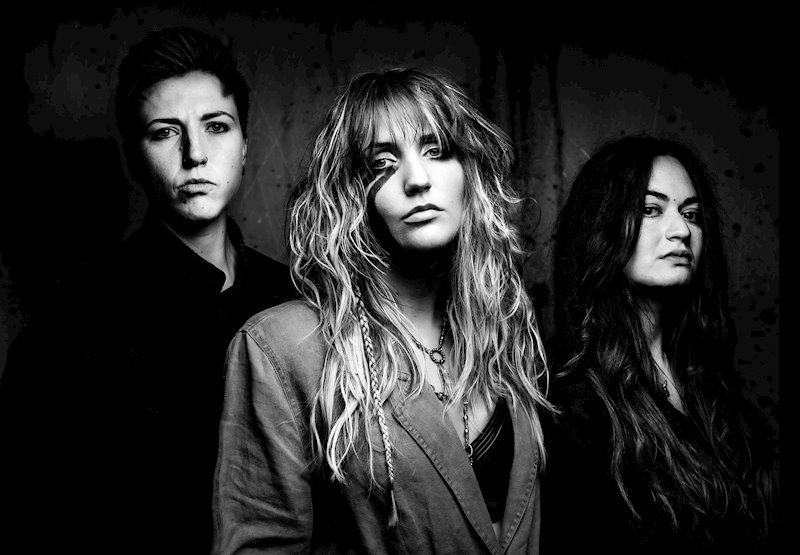 AATR Premiere MuddiBrooke 'Liverpool Guy' music video. Get ready for 'Lunacy'!
9th September 2021
0
By
John Deaux
Rising alt-rock/grunge trio MuddiBrooke will release their brand new music video 'Liverpool Guy' this Friday and All About The Rock is exclusively premiering it right now! The track is taken from the Derby band's forthcoming debut ep 'Lunacy' which is out 22nd October and available to pre-order now. Ahead of the release of 'Lunacy' (reviewed HERE), MuddiBrooke have announced a series of live dates to promote the new release.
MuddiBrooke's new single is a spiralling twist of distortion and drive entwined by melody and social commentary of a different kind post lockdown. "'Liverpool Guy' could be seen as an anthem of the end of lockdown and being released from our, sometimes, comfortable prisons", says vocalist/guitarist Brooke. "Uncovering the lunatic side of life in confinement has revealed the reality of what it is to be human at the most challenging of times. The desire to be social animals, experience relationships of different kinds and live out who we really are is in sharp focus for many right now. With 'freedom' seemingly restored, we can now go back to our favourite bars, nightclubs and be with whoever the hell we want to. We wanted the video to echo this and get the story of the song over to the listener with animation; animation related to doodles of that of a love-sick school girl who would scribble on a desk or journal at school and capture the feeling of the song – the freedom, the energy and the fun in love affairs'', Brooke concludes.
'Liverpool Guy' is the latest single from Muddibrooke's forthcoming debut EP, 'Lunacy' which is released this October. On the release of a debut there is almost certainly an atmosphere of anticipation, a level of hope and in the case of MuddiBrooke the hope comes from the stories in the songs. By looking at the human condition, from an emotional perspective this gives us permission to move on; to move forward and hopefully never look back.
The songs and stories on 'Lunacy' asks the question, "What does it feel like to be one of society's rejects?" We all fall down from time to time and it's important to pick ourselves up again. We must first own that rejection, accept it and then understand that it is fine to be your own true self. MuddiBrooke express themselves clearly by owning their past and the angst of identity and giving the message of self-acceptance, being your own person and to wear that proudly.
The tracks on 'Lunacy' explore living through the challenges of life; those moments that make you feel a bit crazy and question your reasoning. "WE THRIVE AS A TRIBE". With the events of 2020 it gave the band precious opportunity to reset, revisit and evaluate. It was a perfect opportunity in a far-from-perfect period for the songs featured on 'Lunacy' to grow. As time passed and with the band unable to be together in the studio, the music became bigger, better and felt closer to home. MuddiBrooke discovered opportunities in challenging times of forced separation. Songs on the new ep like 'Fake It' speaks to us about the daily struggles and those things we need to do to get through, whilst 'Liverpool Guy' tells a tale of celebrating your inner party animal and enjoying life's freedoms to the full, both potentials for new beginnings.The true potency of 'Lunacy' was achieved when the band were finally safe to get back in to the studio and prepare for not only the new ep release, but also their debut live shows.
"We love to be able to play together, bringing our songs to life and hearing them as we first imagined, it's always the best feeling for us. You can plan beforehand but songs truly take another shape when you plug in together and hear them, they're supposed to be loud and that's what we're here to do", enthuses Brooke. "This is the first opportunity to collectively bring the songs from the EP to a live audience, both online and in-person, and it's something we have been waiting to do for what seems like a lifetime. The true test of performance is to see the reaction from the audience, the raw energy between us and the faces in front, there's nothing quite like it and it's the best feeling in the world", concludes Brooke.
Produced and mixed at Snug Recording Co in Nottingham by the band and stalwart producers Robin Newman and Richard Collins, the forthcoming new EP was mastered by Joe Caithness (Phoxjaw / Capcom / Borderlands).
'Lunacy' by MuddiBrooke is released 22nd October 2021 and available to pre-order now:
https://smarturl.it/LunacyEP-MB
https://www.muddibrooke.com/merch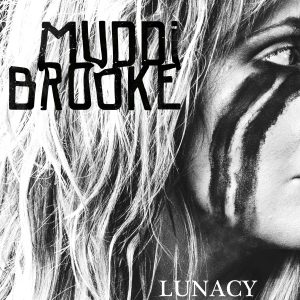 EP TRACK-LIST:
1. Devil
2. Liverpool Guy
3. Straight Jacket
4. Turn To Dust
5. Fake It
LIVE DATES:
2nd Sept – WORCESTER, Drummonds
10th Sept – LEICESTER, Uprising Festival
3rd Sept – DERBY – The Venue
1st Oct – SHEFFIELD, Sidney & Matilda
8th Oct – CHELTENHAM, The Cotswold
21st Oct – DERBY – The Hairy Dog
2nd Nov – SHEFFIELD, West Street Live
14th Dec – BIRMINGHAM, The Sunflower Lounge
(More shows tba)
MUDDIBROOKE IS:
'Brooke' (Harriet McDonnell) – Lead vocals and guitar
Anna Melidone – Bass and backing vocals
Mary Prince – Drums
CONNECT WITH MUDDIBROOKE:
Official Website: https://www.muddibrooke.com
Facebook: https://www.facebook.com/MuddiBrookeMusic @MuddiBrookeMusic
YouTube: https://www.youtube.com/channel/UCtdgASysI-Ko9v9hXX4L7aQ
Instagram: https://www.instagram.com/MuddiBrooke @MuddiBrooke
Twitter: https://www.twitter.com/MuddiBrooke @MuddiBrooke
TikTok: https://www.tiktok.com/@muddibrooke @MuddiBrooke
'Liverpool Guy' music video credits:
All Video Productions – AVP
Animation by Shawn Duffy – www.shawnduffy.co.uk
Photo credit: Jason Bridges
How useful was this post?
Click on a thumb to rate it!
Average rating 0 / 5. Vote count: 0
No votes so far! Be the first to rate this post.
Related
About the author
Some say Yank My Doodle, It's A Dandy! is a biographical movie based on John. Some have even said that his favorite artist is Chesney Hawke! All we really know is he sleeps inside out and his hair tastes like candy floss.