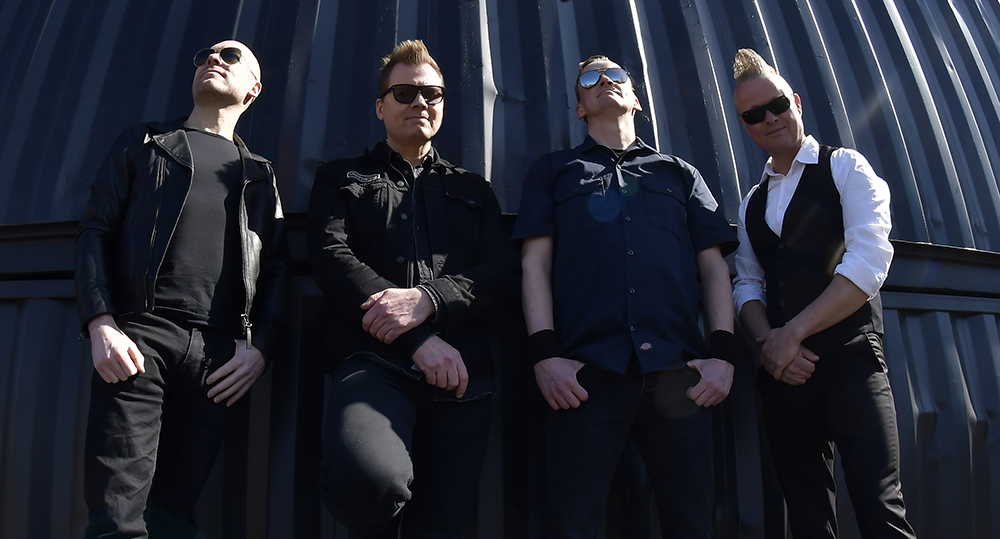 AATR VIDEO PREMIER FOR GRUMPYNATORS "Still Alive" official video
6th June 2020
0
By
John Deaux
"Still Alive" is the 2nd single and the title track on the 3rd album from Grumpynators, which is released in August.
Some of Grumpynators most dedicated fans might find this song a bit familiar, as Grumpynators have played it live a few times back in December and January 2019/2020.
It is a feel good uptempo song that salutes:
Life in general and joyful moments
Everybody that create something, that isn't motivated by money, but purely because they love it and can't help doing it
The feeling you get when you, around half a century old, still play in a rock band with your best friends and still get the best feeling in the world when you are out playing live
It is basically an attempt to wake up the best memory you have of an all-night long party, where you still haven't had enough at sunrise.
Video by: Julie Montauk
Recorded, produced and mixed by Soren Andersen at Medley Studios, Copenhagen.
Line-up:
Christian Nørgaard – Guitar
Jakob Øelund – Double Bass
Emil Øelund – Guitar + Vocals
Per Fisker – Drums
Webshop:
https://targetshop.dk/en/grumpynators
Web:
https://www.facebook.com/grumpynators/
http://grumpynators.dk/
https://www.instagram.com/grumpynators/
How useful was this post?
Click on a thumb to rate it!
Average rating 0 / 5. Vote count: 0
No votes so far! Be the first to rate this post.
Related
About the author
Some say Yank My Doodle, It's A Dandy! is a biographical movie based on John. Some have even said that his favorite artist is Chesney Hawke! All we really know is he sleeps inside out and his hair tastes like candy floss.