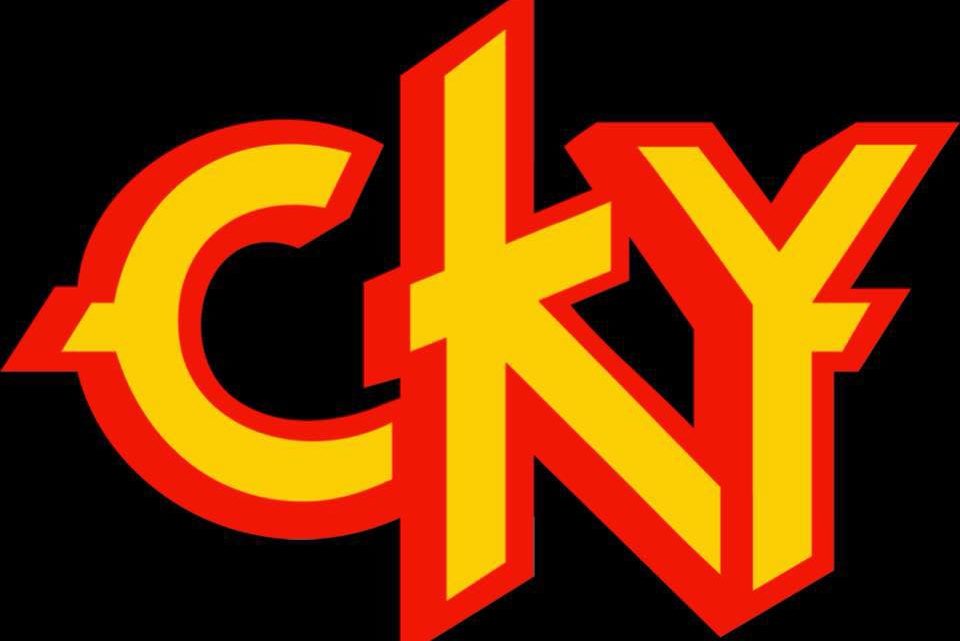 AATR vs CKY: UK Tour 2018
20th December 2018
It's become somewhat of a tradition for this reviewer that every December, some good friends and I have a Christmas catch up over a gig (Or three)…and this year was no different. Though we do tend to get our goth on, with previous trips covering HIM, THE 69 EYES and FIELDS OF THE NEPHILIM, this year was a little bit different. After a whirlwind couple of years, CKY rounded off their INTENSE touring cycle for "The Phoenix" and new EP "Too Precious To Kill" with a headline tour of the UK, their third visit in 2018 alone! I managed to catch them (Alongside support SUMO CYCO and BULLETS AND OCTANE) over three nights in Birmingham, Manchester and Liverpool respectively…it was a crazy road trip…here's what went down.
Birmingham was our first stop and being Christmas time we naturally had a look around during the day before the gig; it's a wonderful time of year (Excuse the verbiage there) as the Christmas markets always add extra warmth and character to any city centre. I nearly bought a tie made out of wood, but I digress. Tonight's gig was at The Asylum, a decent sized, easy-access venue in the heart of Birmingham and as I was scheduled to interview Sumo Cyco before doors (More on that coming soon), we localised ourselves in the vicinity of the venue, finding a pub called The Wolf where we played Snakes & Ladders over a pint…again I digress. After the interview with vocalist Skye went really well (Until I accidentally broke the leg of the table on their tour van, Skye I sincerely apologise once again!) it was time for doors and night one was officially underway.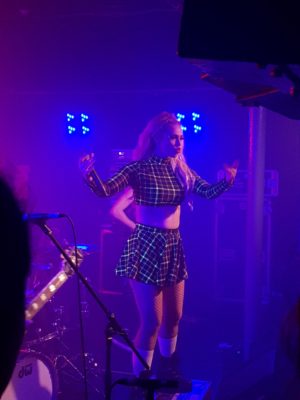 Bullets And Octane open proceedings and their level of energy is really unmatched this tour. Front-man Gene Louis and new guitarist Felipe Rodrigo spend as much time in the crowd as they do on stage, even performing from on top of the bar at one point! Songs like "Bad Motherfucker" and new single "When We Were Young" entertain but tonight's sound isn't exactly on point, and audibly they struggle to connect, which is a shame. Sumo Cyco fared much better in all honesty providing the best sound quality of the night as a whole…again, energetic with their blend of punk attitude, reggae-tinged funk and pure rock spirit provide a fun set of tracks from "Opus Mar" and new cut "Undefeated", resulting in a solid and enjoyable set. CKY then end the night with their highly anticipated appearance but sadly, those venue sound issues hampered what was actually a stellar set list of hits. A rough start, but the guys composed themselves and still managed to soldier through old cuts like "Rio Bravo" and new tracks like "Head For A Breakdown", each era seamlessly blending together and the crowd giving it their all. Ultimately a fun night but tarnished by sound quality. Random note, back at the hotel we ate BBQ flavoured meal worms…they were, nice?
Day two saw us head up to Manchester where we met up with more friends and chilled out with drinks before heading over to the nights venue; The Academy 2. Side note, there's a cool little place called The Font which does craft beers, cocktails and awesome food that I strongly suggest you check out if you find yourself in Manchester! Anyway…the venue tonight is the largest of the three and in terms of quality this is easily the best show we see. We sadly miss Bullets And Octane as we waited for friends stuck in traffic, but that was made up for by the bar having a drink with Gene, who was hilariously commenting on the state of the young girls, trying to tart up to get in Academy 3, despite being only about eleventeen years old. However, having the leather-clad rocker shouting "Put some clothes on!" at them may have scared them slightly!
That aside, we did manage to catch Sumo Cyco who again were on superb form; the band are tight and their on-stage chemistry is brilliant, really putting on a show. They drop a surprise cover of SYSTEM OF A DOWN hit "B.Y.O.B" in which guitarist Matt Drake amusingly jokes that he wrote this awesome new song on the toilet before the show, but they perform it brilliantly. Skye at one point hitches a ride on a guy's shoulders to get a whisky from the bar and overall they again deliver a great performance. CKY then, in an act of pure redemption absolutely own tonight's show…no more poor sound quality…a crowd ready and hungry as they storm through their set which includes some extra treats; Chad introduces "the song off that one Jackass movie" as they burst into "Afterworld"…and also given the season they treat everyone to a deep cut of "Santa's Coming" which garners a huge sing-along. The mosh pit was tasty, the hits kept coming and EVERYONE was having a good time…so much so Chad came to the merch stand afterwards to say Hi and thank you for a great night. I gave him a Christmas card for the band…we're friends now. After a few more beers and a potential stabbing (I'm not even joking about that) it was the end of night two and we had one more adventure waiting for us the next day.
Its Saturday now…and we're off on the final leg of the journey and our destination is Liverpool. The drive isn't long, but we're feeling worse for wear after the moshing and alcohol, so we luckily have a Frankie & Bennies across from our hotel which we aim straight for. Me and David are sensible and have coffee and a full English…James on the other hand being hardcore orders a pint of cider and a pizza for breakfast, which he is sadly denied, pizza is apparently not a breakfast item. This upsets him, but we have Christmas crackers on the table which cheers him up. After some more sight-seeing, including a stop at the legendary Cavern Club, and an amazing horror themed bar called Ghoulies, it was off to Liverpool's Academy 2 for one final night of rock 'n' roll debauchery.
Another small venue with an admittedly interesting layered layout, Bullets And Octane once again open the show with another fun, frenetic performance. Gene makes his way to the stage through the crowd before amusingly realising that there's no gap by the stage barrier, stopping him in his tracks, so he says fuck it and starts the show in the middle of the crowd, asking us all to illuminate him with our phone lights. It's not long before Felipe joins in again and with tracks like "Fuck You Song" getting the party started, they establish themselves as one of my new favourite live bands. Sumo Cyco again deliver a strong performance, with Skye strutting her stuff on stage dressed like some sort of punk rock cheerleader, with tracks like "Free Yourself" and "Move Mountains" going down a treat. They try to make the same joke for the System cover but realise some people saw them last night, so that was awkward, but funny none the less. Ultimately another great performance and we're all looking forward to new material from the Canadian's soon. Finally then, it was CKY's last show for this reviewer and the sweaty chamber of the Academy was a throng of excitement and adoration from the get go. Tracks like "Sporadic Movement" and the classic "96 Quite Bitter Beings" (Now amusingly renamed "Bernadette Nere") got everyone moving, and their cover of GG ALLIN's "Bite It You Scum" sends people into a frenzy as always.
Over the course of these three nights…it's become very apparent that, CKY are still one of rock music's most underrated hidden gems. Despite their obvious cult-like status from the Jackass generation, they're given no-where near enough credit for what has been a genuinely faultless career to date. They've not put a foot wrong album-wise and have more tunes than even Jess Margera can shake a drum stick at (I know that's an oxymoron but go with me on this). This tour was the end of a gruelling album/EP cycle that spanned 2 years with multiple tours, and I hope the guys (As well as the support) now get some well-earned rest over the Christmas holidays. The shows have been incredibly fun, and given the vibe in the CKY camp, I can't wait to see what 2019 brings. [9]