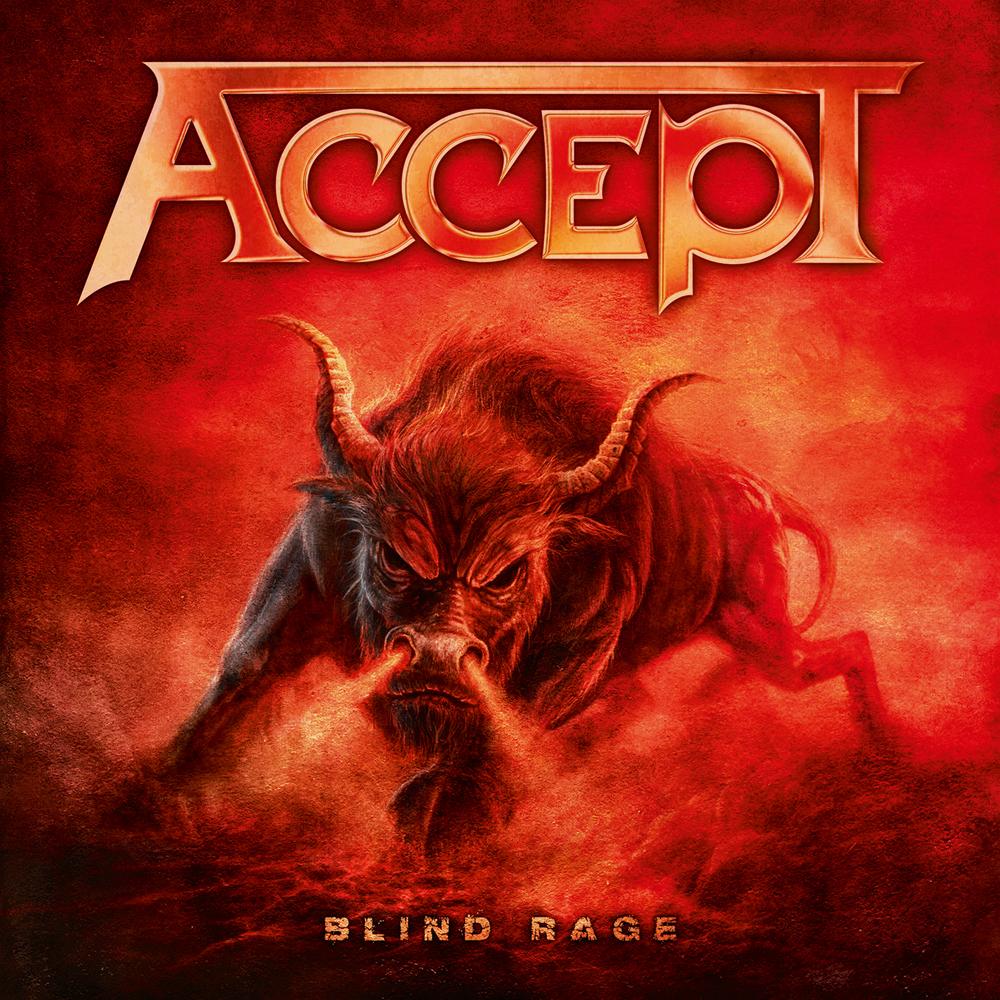 Accept – Blind Rage
4th September 2014
Returning to active duty in 2010 with the fantastic Blood of the Nations opus, German legends Accept then hit us with another great release in the form of Stalingrad in 2012.
This year the Teutonic Terrors have returned to assault eardrums the world over with their latest release, Blind Rage, which I'm really happy to say sees the band steadfastly continuing their upward trajectory.
Opting to team up once again with highly respected producer Andy Sneap is a wise move in my opinion. Sneap certainly knows how to get not only a great sound in the studio but also a great performance out of each individual band member.
First track out of the starting gate is 'Stampede', building up from a nicely understated guitar lead  into a classic Accept riff.  It's a really great mid paced rocker, with a fantastic chorus driven firmly along by the solid drumming of Stefan Schwarzmann.  The guitar solo in this track is a real joy to listen to and it segues nicely back into the chorus as the song is brought a close courtesy of a really great vocal performance by Mark Tornillo.
Next up we have 'Dying Breed', which is basically a homage to all things metal, name checking hits by such titans of rock such as Saxon, Judas Priest and Rainbow.  Sure, the lyrics are a bit on the cheesy side, but it's all pretty good fun, really infectious and with some nice guitar work which will certainly leave a big smile on your face.
As this is the third album to feature ex TT Quick frontman, Mark Tornillo, I would like go on record as saying I think he is a fantastic asset to the band. As much as I am a fan of the band's work with Udo, I think that Tornillo has really given the band a massive shot in the arm… not only does he retain that classic gritty sound of Udo's, but I feel that he has more power and range, which has perhaps encouraged the band to push themselves that little bit more.  At this point I feel that Accept are a really cohesive unit and there are definitely great things to come.
Delving back into the album, 'Dark Side Of My Heart' has a real 1980's vibe to it, with Peter Baltes' bass lines rumbling along underneath a prime Hoffman/Frank riff.  Interestingly, the way the vocals are phrased I could actually imagine Udo singing this one!
Things get ratcheted up a notch with 'Trail of Tears', Stefan Schwarzmann getting to speed things up over a riff that latter day Kreator wouldn't be ashamed of.
My personal highlight of this album would have to be the track 'From The Ashes We Rise', which has a real epic feel to it, with an anthemic chorus and some really tasteful lead guitar work.
As you would expect from such seasoned veterans, the level of musicianship on display here is first class, the brilliantly titled 'Bloodbath Mastermind' is a fine example of a band who have honed their craft into a fine art.  The riffs just keep on coming, the solos are well considered and also very well placed.
With a running time of about an hour it is quite a long album, but when the quality of the material is this good, how can that possibly be a bad thing?
Overall, it's a solid, dynamic and incredibly vital album… the metal heart of Accept beats stronger with each new release!
Score: 8 out of 10
ALBUM INFO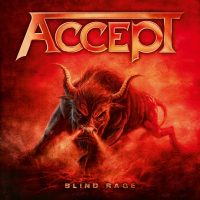 Tracklist
1. Stampede
2. Dying Breed
3. Dark Side Of My Heart
4. Fall Of The Empire
5. Trail Of Tears
6. Wanna Be Free
7. 200 Years
8. Bloodbath Mastermind
9. From The Ashes We Rise
10. The Curse
11. Final Journey
Record Label
Nuclear Blast
Release Date
18th August 2014
Links
http://www.acceptworldwide.com
https://www.facebook.com/accepttheband